Between 13 – 17 July 2020, 34 Indigenous Year 12 students attended the Bunga Barrabugu Winter Program from all around Australia. And look – even though this year we had to go completely digital, the week still went by in a study-crazed flash. From prepping for exams, to subject-specific deep dives, to scholarship applications, this incredible group of students stuck it out for a week of online workshops and successfully finished off the week with a bang.
What is the Bunga Barrabugu Winter Program?

Usually, the Bunga Barrabugu Winter Program is a week-long residential program where students fly in and stay on campus at the University of Sydney. Here, they get to experience what uni life is like, meet staff and other support teams, and are supported by tutors and past HSC markers for some serious study sessions.
This year was a little different.Because of the mysterious virus known as Covid-19, we weren't able to host thestudents in person as normal. But never fear – a little global pandemic can'tstop us! Instead, we put together a week-long digital program, and morestudents than ever before put their hands up to participate.
The mission behind this program issimple: to support Indigenous Year 12 students in their transition from highschool to university. And this means the program offers consultations withmembers from different faculties to help students decide which course tochoose; workshops on how to write quality scholarship applications; subjectspecific tutoring; and workshops on general study skills.
How did the program run thisyear?
To go digital, we ran the programvia Zoom, a video communications tool. Zoom is basically a professionalFaceTime, and allows you to hold meetings and lectures with two-way videocommunication. To assist with this, we put each student in touch with a studentmentor, who could answer any questions they may have had about life at Sydney,but also to make sure that everyone had someone to check in with them aroundissues from scholarship applications to technology and connectivity problems.
What worked well this year?
First off, since it was online, we were able to have student from all around Australia join us! Which means we were able to have each state and territory represented! All of these students put time and effort to be apart of this program, and what was more impressive, they had to do all of that, with the added distractions of work, social life, family; all of your typical day distractions!
Boston Senior from Botany, NSW, said"I wasn't interacting with student as much (in comparison to the Wingara Mura –Bunga Barrabugu Summer Program) but in saying that I feel as though it made upfor it for the insight I gained and I learned about the mentors and the staff alot more, as opposed to the summer program where I would have just beeninteracting with the students."
And Mia Thom from Byron Bay, NSW,said "[Because the program was online] it also allowed me to continue withother things in my life, and be more flexible. I was able to stay at home, andgo swimming in between sessions (laughs). And still work a bit, and seefriends, and kind of have my own study."
See you again soon!
And that's a wrap, folks! Watch this space for information about our summer program, Wingara Mura – Bunga Barrabugu, and we'll see you again soon.
YOU MIGHT ALSO LIKE: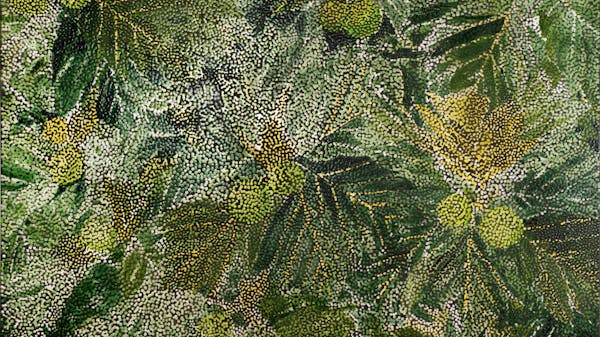 bb2020, winterprogram, wmbb
Jul 31, 2020
Bunga Barrabugu 2020 Spotlight: Kaiawa & Mariah
Australia always was, and always will be, Aboriginal land. But we have a past built on violence, and we can't move forward without acknowledging that.  Kaiawa and Mariah, two students who attended the Bunga Barrabugu Winter Program in July 2020, know about this more than most. Their grandparents were part of the stolen generation, and…
wmbbsummer, atsi, wmbb
Feb 25, 2020
Wingara Mura – Bunga Barrabugu Summer Program
7 – 11 December, 2020 Apply to join us on the 2020 Wingara Mura – Bunga Barrabugu Summer Program! Spend five days at the University of Sydney on a residential program for Aboriginal and Torres Strait Islander students in Years 9-11. This program will give you the chance to experience uni life, explore world-class facilities…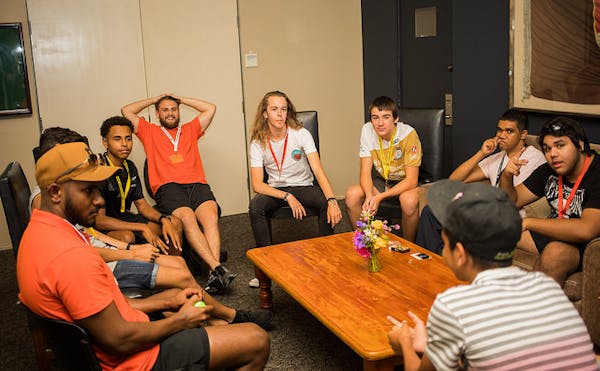 alex, doug, future, inspiration, inspo, jackson, success, wmbb, wmbb-summer-program, wmbb2018
Mar 5, 2018
Introducing some WMBB success stories
Here's what it's like to make the leap from student… to student leader.