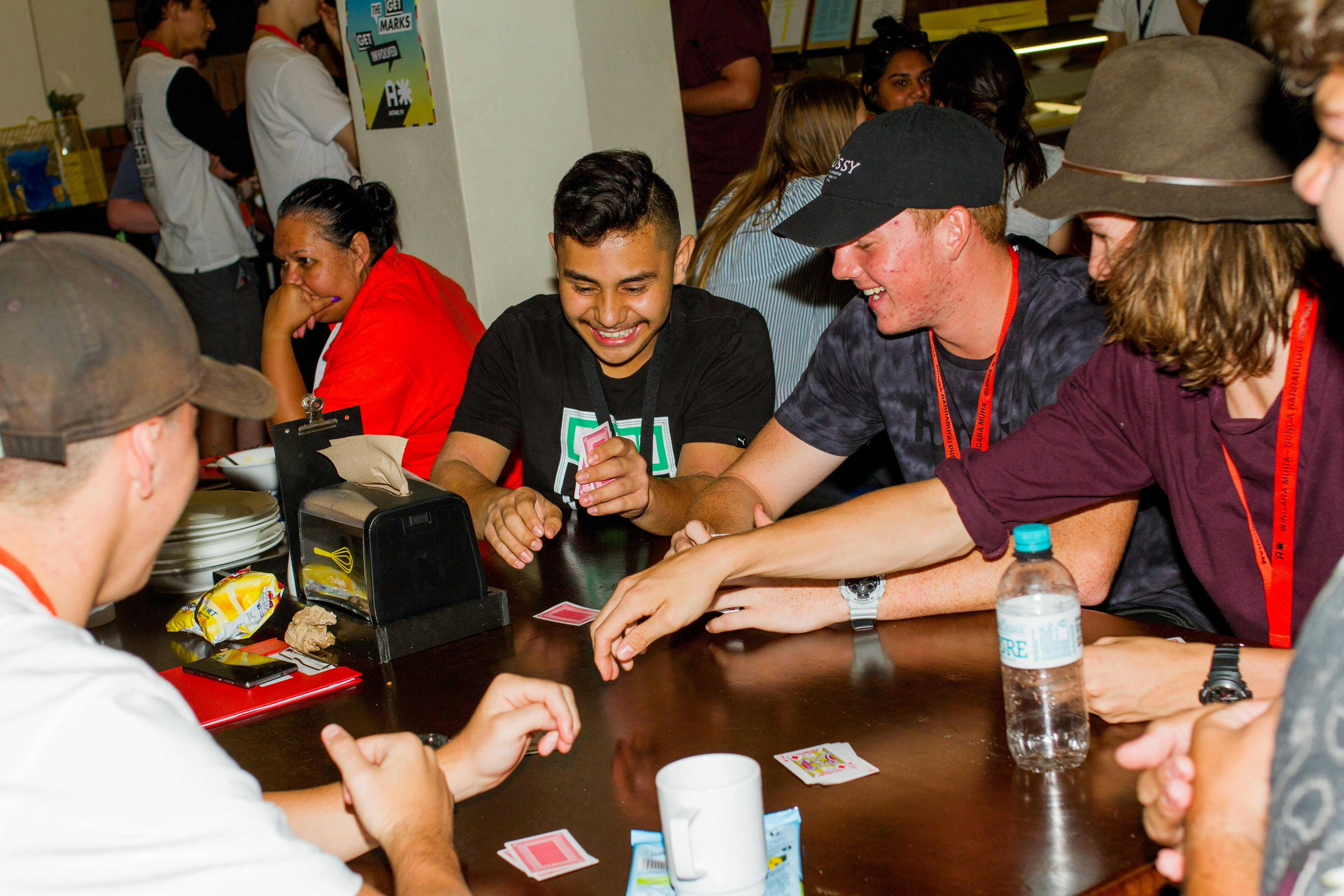 It's amazing what a delicious meal and some getting-to-know-you games will do to bring people together.
Lasagna, roast pork, eggplant with melted cheese, a salad… the caterers certainly look after us at WMBB. Relaxing with a red cordial followed by a coffee – both designed to keep our energy levels up – we looked forward to the ice-breaker games of the evening.
Once the Code of Conduct was read out, A*STAR's ears were burning as our humble site was talked up (and hopefully some of the students in attendance will write for us!). Then it was straight into the fun, with Year 9/10 heading upstairs and Year 11/12 staying in the big main hall.
Funny thing about ice-breaker games: if you're not part of a group, it kinda feels like you're eavesdropping on people as they open up to each other. So the only option was to follow the example of soldiers going to war and embed ourselves in a unit. Upstairs we went.
The first game involved string. You hold a ball of string, and tell the group why you're there, a random fact about yourself and what you hope to gain from the WMBB Program. Then you toss the ball to another person, holding onto one end so it eventually criss-crosses the circle and makes a pattern.
It's amazing what you learn in these circles – someone once worked as a bingo caller, someone's a vegan, someone's a netball champion, someone can do dislocate-y things with their wrist joints, someone performed Shannon Noll's What About Me? at a Year 5 talent show, finishing with a passionate on-his-knees finale…
The next game saw everyone handed a sheet of paper with a bunch of categories on it, like "Find someone who was born in January." It's a loud game when a room full of people are trying to track down a name for each spot on their sheet, so we headed downstairs to see what the other group were up to.
The game they were playing was all about finding things in common. Every group, sat around a table, had to find a bunch of statements that were true for everyone in that group (like "We're all right-handed" or "We've all been on a plane".) Some of the most interesting answers were the most random. "We've all visited exactly three states/territories", for example.
Back upstairs, they were recreating Sydney icons with newspaper and masking tape (and ping-pong breaks). There was plenty of architectural talent in the room, with some very sturdy structures – and also some budding corporate lawyers, who refused to let us see their group's plans until the very end. Even though we said we were neutral. They must have seen us embedded with a rival group earlier.
Finally, the seniors did a bit of crystal ball work with "In 10 years I'll be…", where you write or draw your hopes and dreams on the front of a postcard. Sample answers included joining the air force, playing for Real Madrid, launching a successful DJing career, recording an album and being shredded.
It's great to see people with goals, and that's what WMBB is all about. That and delicious food, as the supper brownies proved.
YOU MIGHT ALSO LIKE: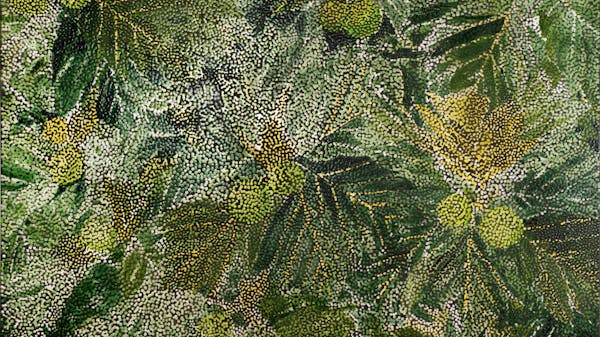 bb2020, winterprogram, wmbb
Jul 31, 2020
Bunga Barrabugu 2020 Spotlight: Kaiawa & Mariah
Australia always was, and always will be, Aboriginal land. But we have a past built on violence, and we can't move forward without acknowledging that.  Kaiawa and Mariah, two students who attended the Bunga Barrabugu Winter Program in July 2020, know about this more than most. Their grandparents were part of the stolen generation, and…
bb2020, winterprogram, wmbb
Jul 29, 2020
Wrap Up: Bunga Barrabugu 2020
Between 13 – 17 July 2020, 34 Indigenous Year 12 students attended the Bunga Barrabugu Winter Program from all around Australia. And look – even though this year we had to go completely digital, the week still went by in a study-crazed flash. From prepping for exams, to subject-specific deep dives, to scholarship applications, this…
wmbbsummer, atsi, wmbb
Feb 25, 2020
Wingara Mura – Bunga Barrabugu Summer Program
7 – 11 December, 2020 Apply to join us on the 2020 Wingara Mura – Bunga Barrabugu Summer Program! Spend five days at the University of Sydney on a residential program for Aboriginal and Torres Strait Islander students in Years 9-11. This program will give you the chance to experience uni life, explore world-class facilities…