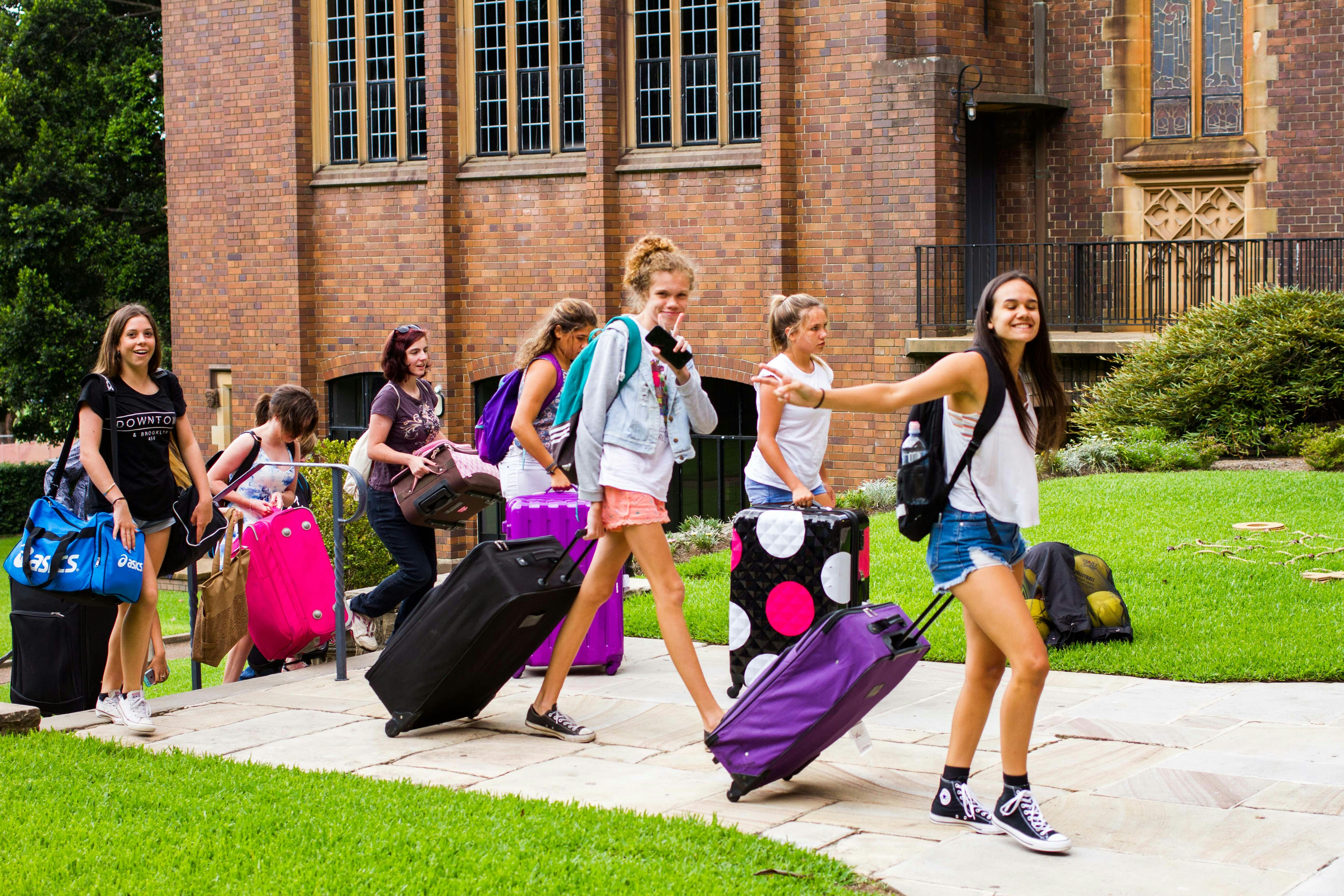 People are starting to arrive and there are sooooo many goodie bags.
It was go-go-go all morning in Wesley College at Sydney Uni, as a team of orange-shirted legends prepared for a week of learnings, activities and fun stuff.
While the A•STAR team kicked back and took selfies in a meeting room, everyone else got things ready by stocking those goodie bags, sweeping courtyards and other stuff that looked like hard work.
Then the first students arrived, flying in from all around Australia. There was plenty of Uno and Monopoly to be played and future-friends to meet, even before the official registration began.
Charli and Brooklyn are both first-timers to the program, who turned up in the earliest batch of arrivals.
"I know a little bit because my brother and sister went last year," says Charli, who's in Year 9. "They said it was really good and you just do activities involving different career paths."
Brooklyn, in Year 11, adds, "I've never been here before so it's all new to me. No one from my school has been to this before. I'm looking forward to meeting new people and gaining more experience."
Charli and Brooklyn already have a strong idea of what they'd like to study once they get to uni.
Charli says, "I want to do something with Law or Psychology. I like sticking up for people and I don't like it when people are getting punished for no reason – like in my house with two siblings!"
Brooklyn has a couple of options in mind, too: "I want to go to university and do a degree in Primary School Teaching or Nursing/Midwifery. I have three little sisters so that influences me."
With roughly 240 people coming for the week, there'll be plenty of stuff going on from dawn (complete with optional gym time before breakfast) to beyond dusk. Did someone mention a harbour cruise, outdoor screening and talent show?
It's still early, but the girls have some idea of where they'll be by the end of WMBB 2017.
"I think it'll be good because by then I'll know everyone, I'll be used to the campus and I'll know my way around," says Charli. "And have the opportunity to check out different courses."
It's like we're going to uni," agrees Brooklyn. "They treat us like mature adults. All that and getting a feel for university."
But for now, it's all about getting registered, playing games and checking out the sweet accommodation before tonight's welcome dinner. A•STAR is looking forward to seconds…
YOU MIGHT ALSO LIKE: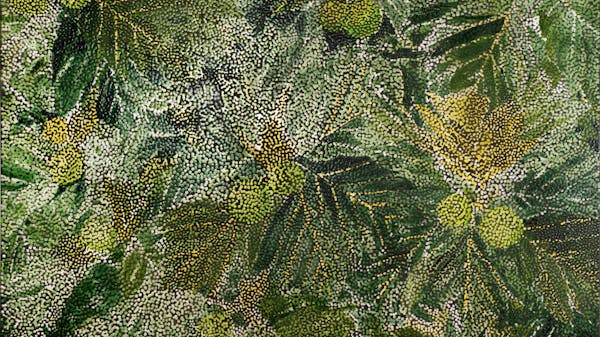 bb2020, winterprogram, wmbb
Jul 31, 2020
Bunga Barrabugu 2020 Spotlight: Kaiawa & Mariah
Australia always was, and always will be, Aboriginal land. But we have a past built on violence, and we can't move forward without acknowledging that.  Kaiawa and Mariah, two students who attended the Bunga Barrabugu Winter Program in July 2020, know about this more than most. Their grandparents were part of the stolen generation, and…
bb2020, winterprogram, wmbb
Jul 29, 2020
Wrap Up: Bunga Barrabugu 2020
Between 13 – 17 July 2020, 34 Indigenous Year 12 students attended the Bunga Barrabugu Winter Program from all around Australia. And look – even though this year we had to go completely digital, the week still went by in a study-crazed flash. From prepping for exams, to subject-specific deep dives, to scholarship applications, this…
wmbbsummer, atsi, wmbb
Feb 25, 2020
Wingara Mura – Bunga Barrabugu Summer Program
7 – 11 December, 2020 Apply to join us on the 2020 Wingara Mura – Bunga Barrabugu Summer Program! Spend five days at the University of Sydney on a residential program for Aboriginal and Torres Strait Islander students in Years 9-11. This program will give you the chance to experience uni life, explore world-class facilities…