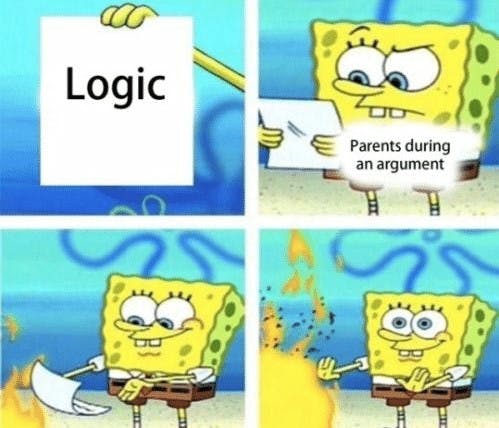 Until they send you to your room, that is.
If your main method of argument is a combination of yelling, tantrums, throwing things and screaming about how it isn't fair before flouncing off to slam a door or two, it's probably not as effective as it could be. To up your win ratio, try using the lessons of critical thinking on your parents. It's like a Jedi Mind Trick.
Step one: remain calm
Resist those emotions welling up within you. Keep your voice on an even keel. This isn't part of the critical thinking, but it's important to remember when you're preparing to unleash the power of your mind. Oh yeahhhhh…
Step two: listen towhat they're saying
Before you can defeat your enemy, you must understand your enemy. Critical thinking begins with taking in a bunch of information, so you can dissect it. Before you start fighting back against their obviously wrong stance, take a moment to listen to what they're saying. Make sure you understand where they're coming from. Resist the urge to respond with a kneejerk spray that'll only get you grounded.
Step three: breakdown their arguments
Separate the useful information from the casing it comes packaged in. Arguments get heated and emotional, which means it's easy to get distracted by irrelevant details – like how they're treating you like a baby and and and… Stay on track. Parents are wily, and they'll bring up the fact you haven't done the dishes or something you did when you were six, even if it's got nothing to do with the subject at hand. Focus on the useful information and analyse it. What's their core argument? Why do they think that? Why is it wrong? Why are they being so unfai- no! Focus.
Step four: take themon a journey
Seriously, it's useful to think of your argument that way. You have to guide your parents from their position to yours, step by step. You have to demonstrate why you're correct, with explanations and evidence. It also means you have to have a willingness to be proven wrong yourself, if they turn the tables on you. This is by far the hardest step, by the way. It requires patience and remembering the lessons of Step One. You might have to go through these steps a few times before it works.
Step five: begracious in victory
Once you've convinced them that you're right, it's importantto let your parents save face. Don't gloat, don't get cocky and don't startvictory dancing while shadow boxing. Do those dishes.
YOU MIGHT ALSO LIKE: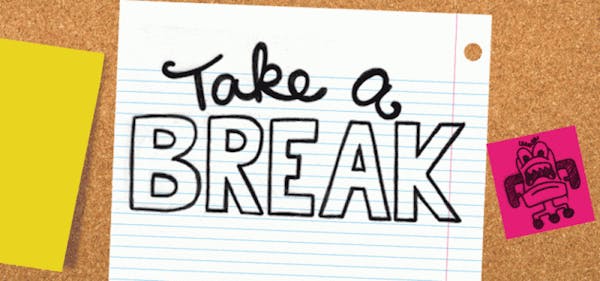 Build little breaks into your study routine
It's easy to get locked into your desk chair for long periods of time. Here are some ways to make sure you take a little break from your study. Just don't go too far in the other direction – you still gotta smash through that work! The best way to have a break is to…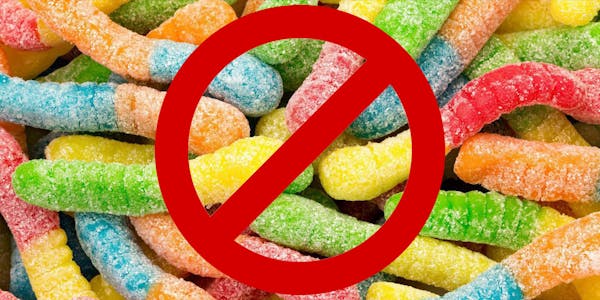 What to eat during last-minute study sessions
Rewarding yourself, or if we're being more honest here – bribing yourself with snacks is a long-standing and reputable study hack. The idea is that after every paragraph or page you read, you will find a sour worm staring up into your tired eyes. You pick it up, dust the sugar off your stained-yellow textbook…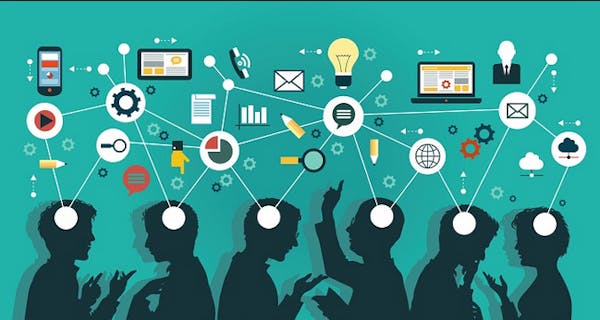 Learn how to learn, learners
Learning is a tricky process with so many things to account for. It's so easy to find yourself overwhelmed as you fumble your way through various textbooks, journals and crash course YouTube videos. You have things like time constraints to manage, resources to compete for and even biological issues such as The Forgetting Curve. While…