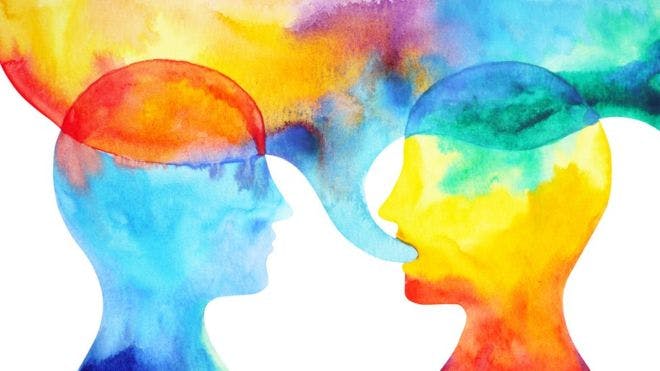 Can't we keep it all on the downlow, under wraps and ashameful secret?
Come on now – you didn't seriously think we were going toargue that, did you? We'd be mad, mental, crazy and unhinged to do that…
Hmm. Some troubling language in that paragraph, wasn'tthere? When you think about it, it's shocking how often we use words that referto mental health issues as general insults. This can lead to people feelingshame about their struggles. On the other hand, if we are more open about whatwe're going through, it can be inspirational to other people… or at least letthem know they're not the only ones.
Letting people know they're not the only ones
It's worth repeating – if you take the hit, bite the bulletand speak openly about mental health, there's a strong chance you're leadingthe way for other people to join in. Or at least listen, and know they're ingood company. It doesn't have to be a complex or diagnosed disorder, either –stress, situational depression, anxiety and similar conditions can strike usall. (Well, so can "major" conditions, but you know what we mean.)
Removing the stigma of mental health issues
And even if that person doesn't directly hear you talkingabout these things – even if you're chatting to someone who is so mentallyhealthy it's suspicious… even then, it's great to speak openly aboutthis stuff. Because as we said above, being able to talk about mental healthmakes it seem less shameful. After all, if someone has cancer or a broken leg,we don't look down on them, do we? (Unless they broke their leg falling out ofa tree where they were stealing the eggs of an endangered bird to throw at oldladies.)
This is a big one. Maybe you didn't know that getting outfor a brisk walk every day can help with some forms of depression. Maybesomeone else doesn't know that trying to convert anxiety into excitement canfend off a panic attack. And maybe some third person is just finding out thatyou can cut down on stress with yoga or meditation. Talking about what worksfor you or your friends/family is a good way to spread useful information. It'salso a good way to let people know what didn't work for you, orwork-arounds you've discovered when mental health issues strike.
And, of course, it's a great idea to seek proper help frompeople who are trained in these areas. That's true even if you're tellingyourself it's not the biggest issue in the world. If you're looking for more information, pleasecheck out Headspace. They have lots.
YOU MIGHT ALSO LIKE: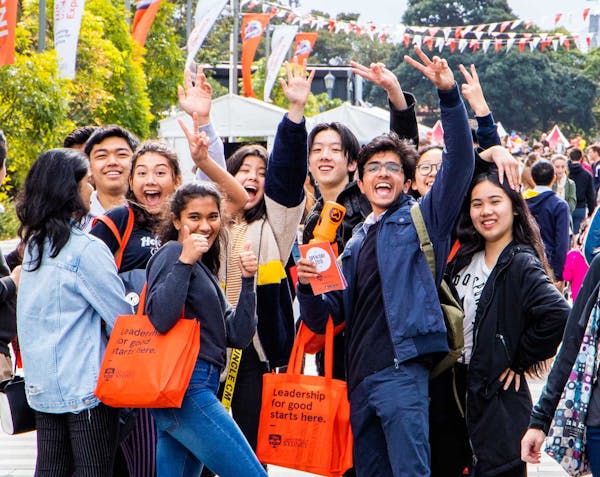 Early Offer Year 12 (E12) Scheme – Course Change
If you're worried about meeting the entry requirements for your E12 course, the University of Sydney is offering you the opportunity to change into another course of which you do meet the E12 entry requirements.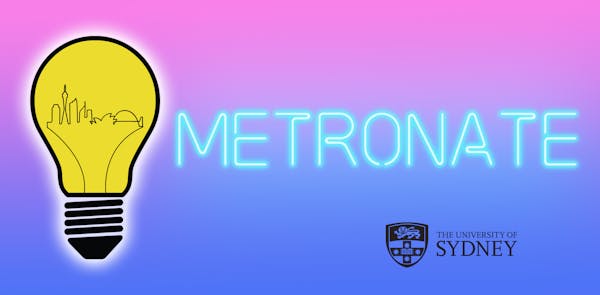 Metronate 2021 Winners!
Congratulations to Mitchell Minks from Mitchell High School and Adorable Chicken Duckies from Fairvale High School on winning the Metronate Challenge!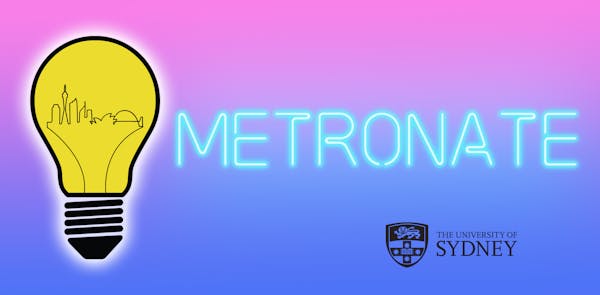 Metronate: Week 4
Awesome submissions! Keep up the professionalism and presentation quality! We're super excited to see your big ideas. This week, we refresh your idea, then pivot and scale it worldwide! To help out, we went through some definitions and examples.