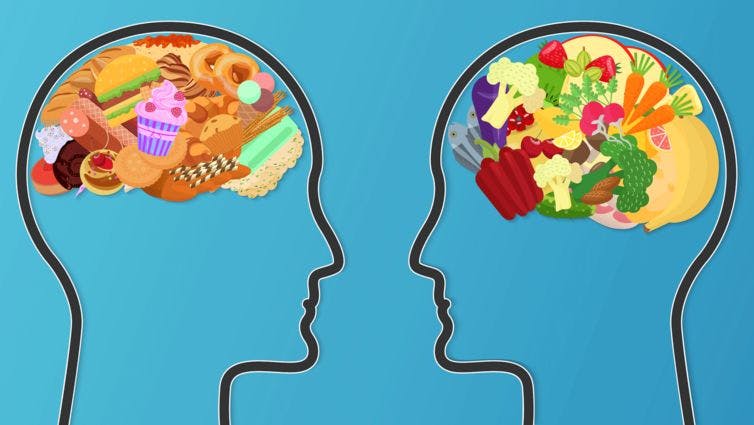 What does your gut have to do with your brain?
When you're working hard at lodging information inside your mindtanks, it's important to keep your body fuelled with the right kind of energy. Why? Because stocking up on sugar and caffeine can seem like a great idea at first, but then the craaaaaaash comes. Here's some advice on keeping your diet in sync with your study goals.
Start with lots of water
Keeping well-hydrated is probably the most important thingyou can do to keep your body and mind working together. When you're dehydrated,you're more likely to get sleepy and unfocused. Keep that water cold, too, forsome extra bonus alertness action. (Okay, you can squeeze a bit of lemon or orangein there if you need some fancy flavour. Or mandarin.)
Protein is good for your head
Foods like cheese, eggs, meat and nuts are high in protein, andthat's good news for your brain. Most of the neurotransmitters in that hunk ofmeat are made from amino acids that come from protein, so choosing those snacksinstead of high-carb or high-sugar options will help you think betterererer. Hmm,we might need an egg. Be right back.
Keep your blood sugar steady with regular meals
Focus on low-GI foods. Eat at regular intervals instead of skippingmeals or snacking non-stop. Keep an eye on how you're feeling and what yourbody's telling you. Following these steps will help you avoid those energycrashes or that feeling like you can't keep your eyes open because you just atelike six eggs for some reason. Okay fine, they were Easter eggs. And yes, theywere past the use-by date. Can someone call a doctor?
Fresh fruit is better than… uhh… six expired Easter eggs
When you need a sugar hit to get you over the hump, the bestoption is to neck a banana, orange or a handful of blueberries. Coming into thewarmer months, there's nothing better than a morning smoothie of chopped-up bananaand mango, Greek yoghurt, turmeric, milk and honey. Slap that lot into ablender, chuck it in the freezer for 45 minutes then drink up. Deeeeeelight.
YOU MIGHT ALSO LIKE:
eating, food, health
Jun 17, 2020
Making a healthy eating plan
When you want to start paying attention to the food you put into your body, it's important to be smart and realistic about it. A healthy eating plan is a weekly calendar of exactly what you'll be eating at every mealtime, and snacking situation. It's a way to plan out your food-based needs so you're…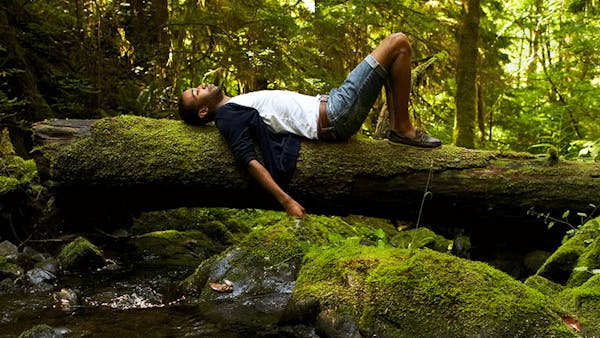 How to relax now the HSC is over
You've forgotten how to relax, haven't you? It's a funny thing, once your exams are done. You've been in hard mode for so long, always having a bunch of stuff to do, that it can feel strange not to have any study-based responsibilities. Thankfully, it doesn't take too long to get back in the swing…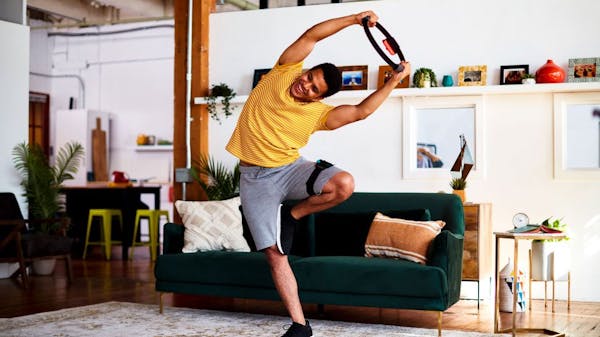 Is gaming unhealthy for you?
It can be… but it's probably fine. Here's how to know when it's too much. Here are some questions to ask yourself. Keep them in mind next time you're emptying the Sprite bottle you use as a toilet because you don't want to leave your screen for a minute. Is gaming your only hobby? Even…