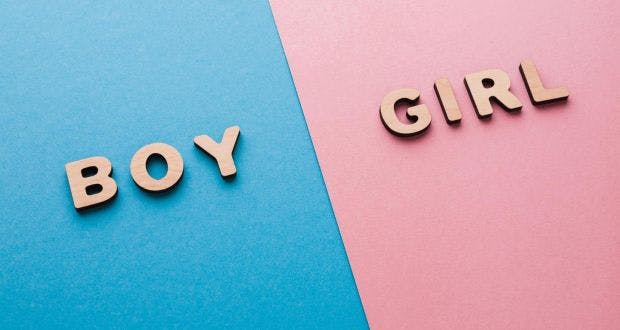 Isn't it just a bit of fun themed around pink or blue?
Well, there's a problem for starters – the automatic association of a specific colour to a specific gender. Boys are blue, girls are pink. Well, except back in the olden days when it was the opposite.  But it goes deeper than that.
Gender reveal parties are where pregnant couples do a bigdrumroll then cut open a cake to reveal it's pink/blue inside or open a fancybox filled with blue/pink balloons or something along those lines to leteveryone know whether their upcoming baby is a boy or girl. Of course, they'rebasing this entirely on the physical characteristics they see on an ultrasound.
Which, we're being technical, is "sex" not "gender".
If you've spent any time on social media in 2019, you'll probably be aware that there are more than two genders: that is, not everybody identifies as either "male" or "female". There's a whole spectrum between those two poles, and you're not doing your baby a favour by making a big deal out of their pole (or lack of pole).
And even if we leave that aside, and say, "Okay fine, we'llrename them sex reveal parties," there's still an issue. Because even on apurely physical level, not everybody is born in either one camp or the other. Externalcan be different to the internal situation. Intersex people might have cellswith both XX and XY chromosomes. There are a whole range of things that canhappen with human biology, none of which are particularly well served by makinga big party out of focusing on what's between a new person's legs. Especiallywhen we already had baby showers for all this, without that specific focus.
On top of all that, what a waste of money on those dumb balloons and alligators.
YOU MIGHT ALSO LIKE: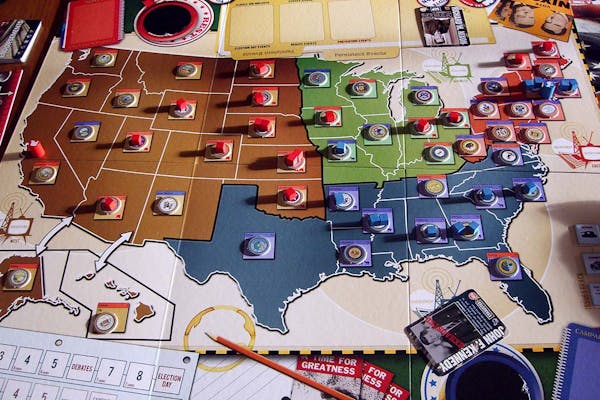 learn-something, news, politics
Nov 12, 2020
How does the American electoral system work?
Learn it now so you can be ready for the next one… if there is a next one. (Nah, there will be.) The eyes of the world have been on the USA's election, and it hasn't been the easiest thing to understand. For starters, it isn't like you vote either Democrat or Republican, and whoever…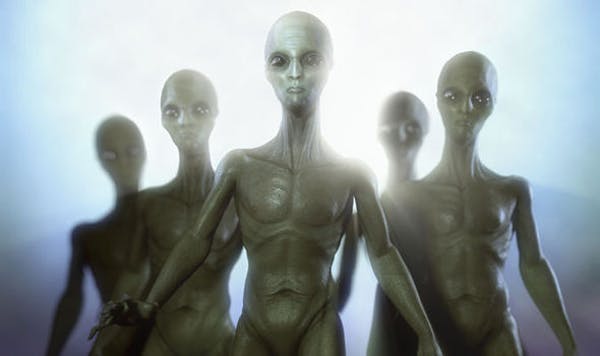 learn-something
Nov 28, 2019
Meeting new people in a new place
You're a stranger in a strange land: how do you turn all those unfamiliar faces into friends? Moving to a new city – or even a new school – can be a scary experience. It makes you think about who you are, and what that means when you're separated from the people you've grown up…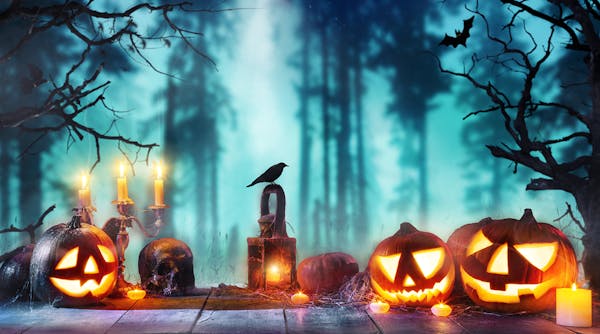 learn-something
Oct 31, 2019
Things to actually be scared about this Halloween
There are worse things than ghosts and goblins and the ghosts of goblins… Most of the time, we do our best to stay positive, upbeat and focused on the good in the world – whether that's nice things that are happening or ways we can personally use our time and energy to improve existence. But…