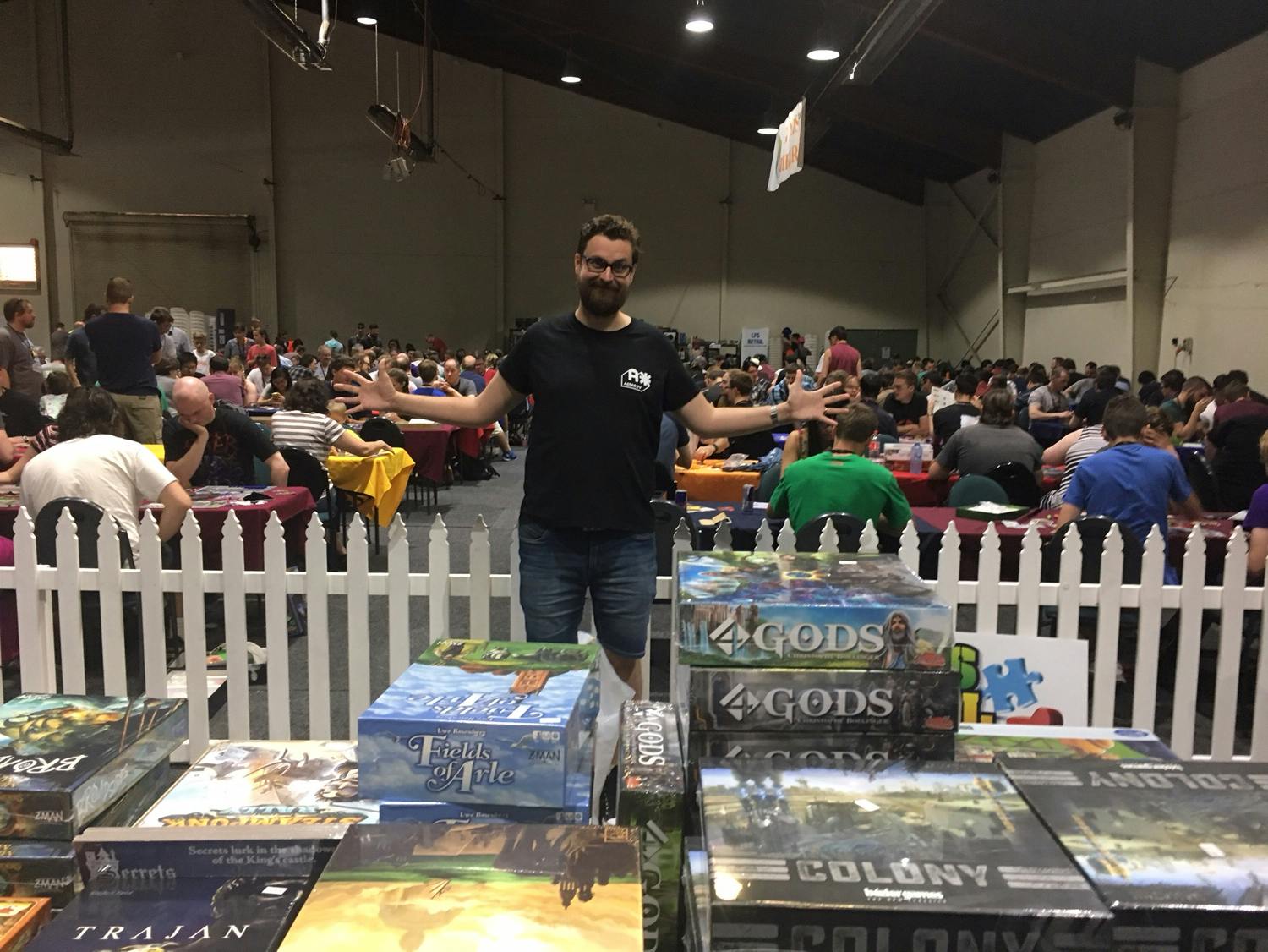 When you've passed Go a million times, you might wanna try something new.
Recently your intrepid A•STAR correspondent found himself in Canberra to check out some art and culture. On the way, he also stopped by Cancon – one of the biggest gaming conventions in the country.
Three massive rooms were filled with people throwing dice, flipping cards, moving pieces and measuring the distance between armies. There were so, so many boardgames for sale, it was ridiculous. So if you're looking for something beyond Monopoly, here are some good options…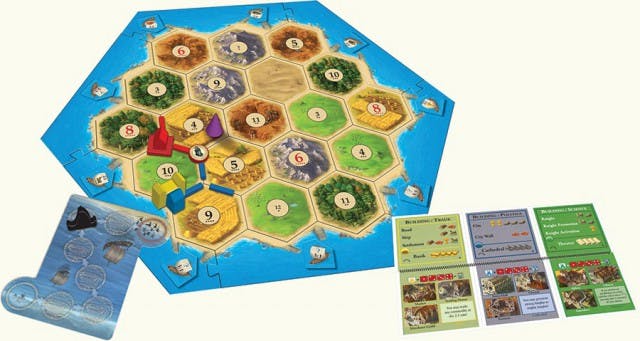 Catan is the game everyone says you should play
In a lot of boardgames, you have to sit there and watch while other people have their turn. In Catan, you're always involved because any roll of the dice could net you some wood, sheep, wheat or other resources. You trade these cards with other players to build settlements and roads, aiming to block them from the best spots and build up your points.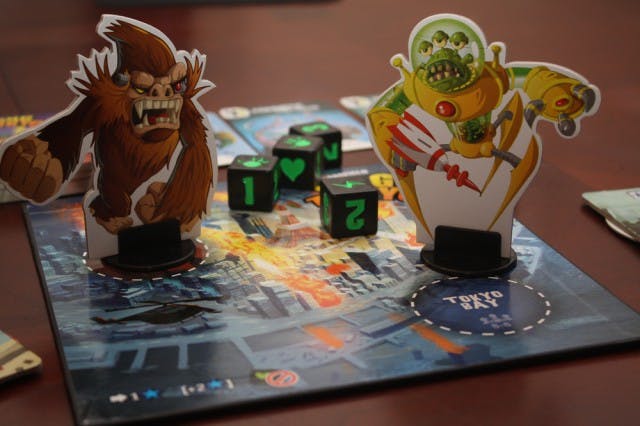 King of Tokyo is all monsters and smashing stuff
Love throwing dice? This game has heeeeaps of them. You each play a monster trying to smash up Tokyo – one beast gets in the middle, and everyone else hammers them while they hammer the city. When they've had enough, they retreat and someone else gets a go in the middle. It's loud, fast to learn and lots of fun.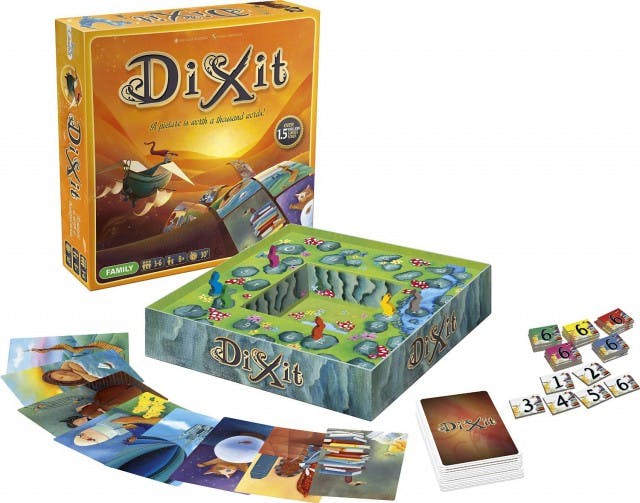 Dixit gives your imagination a work-out
Each one of your cards has a different weird picture on it. You pick a word or phrase that's a clue to your chosen card. Everyone else picks a card from their hand that they think matches that word or phrase. They all get shuffled in together and everyone has to guess which card is yours. That's basically the whole rules to Dixit, but doesn't cover the universe of in-jokes, references and tricks that emerge once you start playing.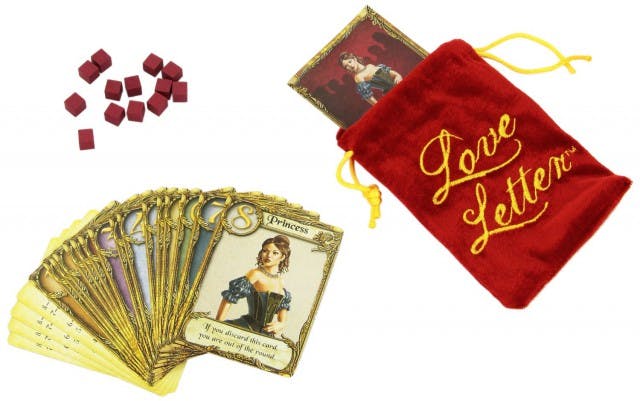 Love Letter is a quick fun game (and you can be Batman if you want)
You're in love with the princess and want to get a letter as close to her as possible. There are only 16 cards in the whole game, and each player starts with one, so it's great for a quick round or playing over and over and over again (it's also really portable). Love Letter's been so successful they've released themed versions for everything from Adventure Time to Batman.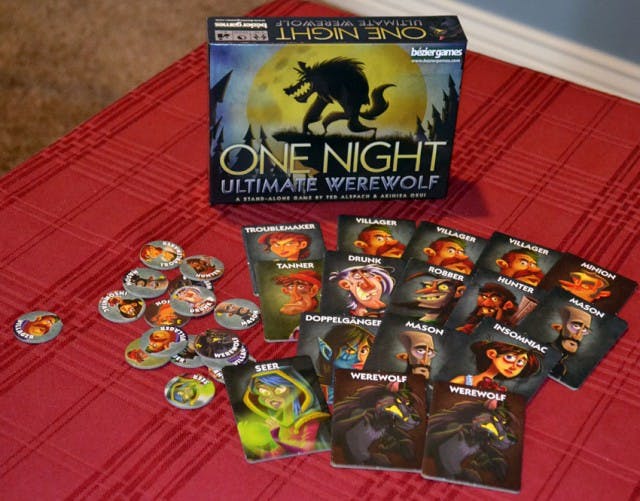 Werewolf teaches you who the monsters are
In this game, everyone gets dealt a card face-down. Most of you will be villagers, but there are one or more werewolves among the group. The goal of the villagers is to guess who the werewolves are. The goal of the werewolves is to eat villagers. Who's lying? Who's hungry? You'll end up pointing a lot of fingers.
Did we miss anything from this list? Tell us your favourite boardgames…or defend Monopoly!
YOU MIGHT ALSO LIKE: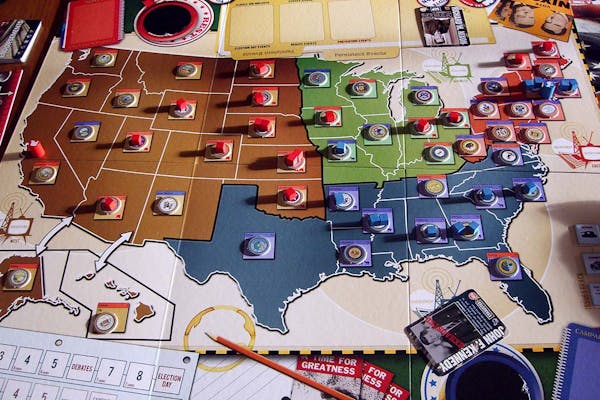 learn-something, news, politics
Nov 12, 2020
How does the American electoral system work?
Learn it now so you can be ready for the next one… if there is a next one. (Nah, there will be.) The eyes of the world have been on the USA's election, and it hasn't been the easiest thing to understand. For starters, it isn't like you vote either Democrat or Republican, and whoever…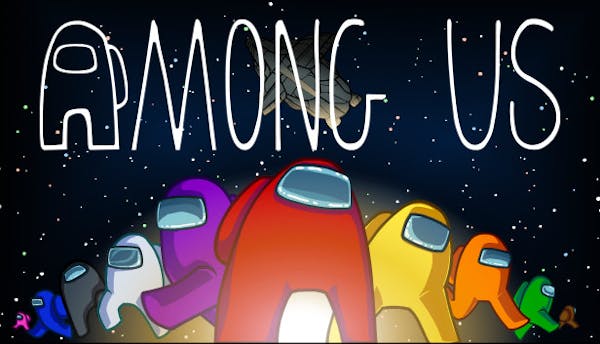 Among Us is the perfect way to betray your friends online
Even politicians are playing it… and they know how to be sneaky. Among Us has taken the world by storm, with its easy gameplay and endless finger-pointing. You gather a group of friends to do puzzle-based tasks on a spaceship to fix it up and win the game… but there's a twist. One or two…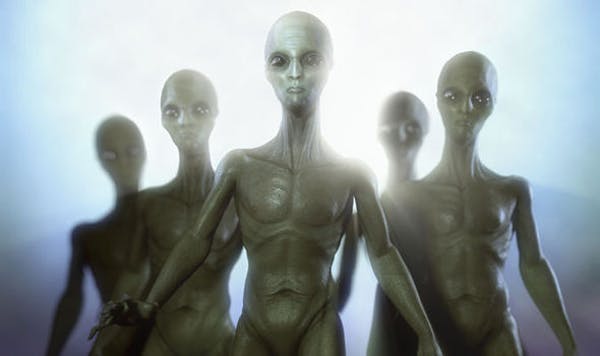 learn-something
Nov 28, 2019
Meeting new people in a new place
You're a stranger in a strange land: how do you turn all those unfamiliar faces into friends? Moving to a new city – or even a new school – can be a scary experience. It makes you think about who you are, and what that means when you're separated from the people you've grown up…