Let's start at the beginning. Here are the different types of mental health professionals and what they're good for. 
Psychologist
This is who you're probably gonna want to see. They do talk therapy, discussing problems and solutions with you. Cognitive behavioural therapy (CBT) is a particularly popular kind of talk therapy. If you've got something more specific than general stress, anxiety or depression, go online and get researching. Look at profiles of as many therapists as you can, as many of them specialise in something. Psychologists may specialise in sexual identity, eating disorders or trauma, like if you've had a near-death experience, been raped or lost a loved one. Talk therapy isn't just for people who've experienced these extreme events; it can help you work on small problems before they become big ones.
Psychiatrist
They're medical doctors. A GP can prescribe you most anxiety and depression meds, but if you're not happy with them you should see a psychiatrist. If you're transgender and interested in taking hormones, you'll need to see a psychiatrist for them to tick a box. Psychiatrists give you meds but not often talk therapy. This might end up masking the symptoms instead of fixing the root cause. For example, if you're depressed because you're in a bad relationship then drugs can only mask the symptoms of the problem.
Counsellor
Counselling usually refers to short-term treatment for a particular problem, such as coping with exam stress or your parents getting divorced, while psychologists and psychiatrists are usually for deeper, long-term problems.
Social Worker
Social workers focus on the circumstances of your life and how these affect you. They can give emotional support and practical help with problems such as homelessness, domestic violence, alcohol and drug addiction, sexual assault and child abuse. Some of their practical help includes arranging for you to stay in a refuge if you're experiencing violence at home.
Life Coach
There is no set qualification needed to become a life coach, so they can be a bit dodge. Some can be amazing, but I generally wouldn't recommend it, particularly if you're new to therapy and aren't sure what you want to get out of it.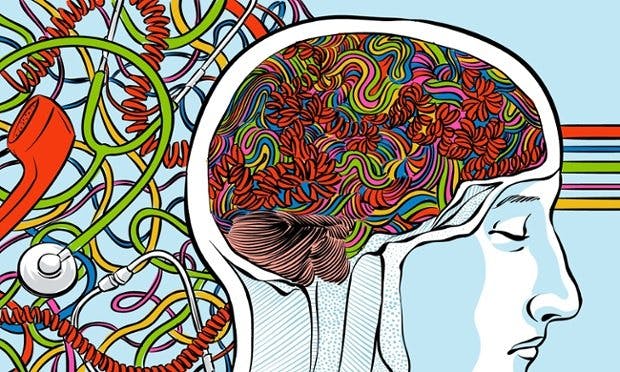 How to see someone for free
All permanent Australian residents get Medicare, which means you're eligible for free sessions with a bulk-billing therapist. If there's no bulk-billing therapist in your area, or if the waiting list is too long, there's still a way to get cheap sessions – ask your GP to do a mental healthcare plan and you'll get sessions at around half price. If there's a particular therapist you want to see who doesn't do bulk billing, you can always call up and ask. Sometimes they might make an exception for a student, or reduce the fee.
What to expect at your first session
Everyone is nervous about their first session, but rather than imagining that you're pouring your heart out to a stranger, try to imagine it's the same as going to a doctor. You wouldn't feel ashamed about an ingrown toenail, so why should you feel ashamed about being depressed? Also, if you don't like the therapist, don't be afraid to walk out of a session. A lot of people put off therapy for years or decide it "just doesn't work" for them because of one bad experience. Compatibility is key so shop around until you find someone you click with.
Mental health is like physical fitness – it requires consistent effort to stay on top of it. Some people are predisposed to mental health problems so they need to put in more effort than others, but it's something that everyone should dedicate time and energy to, just like having a good diet.
It can take a while for the benefits of therapy to appear, and at first you might feel a lot worse as things you've suppressed start coming to the surface. But persevere and be proud, because you've taken a brave and vital step towards being your best self.
YOU MIGHT ALSO LIKE: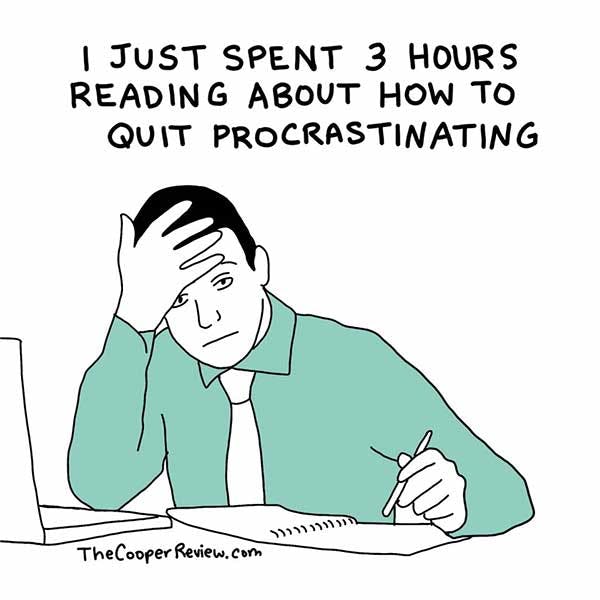 mental-health, motivation, study-hacks, user-submitted-article
Oct 29, 2018
A Guide To Stop Procrastinating
Ah yes, procrastination. It's one of our worst habits. We get an exam notification a few weeks prior to the test and what do we do? Delay studying for it. 'I've got plenty of time, I'll just do it later'. 'I'm not bothered right now, maybe tomorrow'. Then it's the night before the exam. Cue…
health, user-submitted-article, wellness
Sep 5, 2018
Health, Fitness and Wellness: How to be the healthiest you
Health and wellness… what's all the buzz about?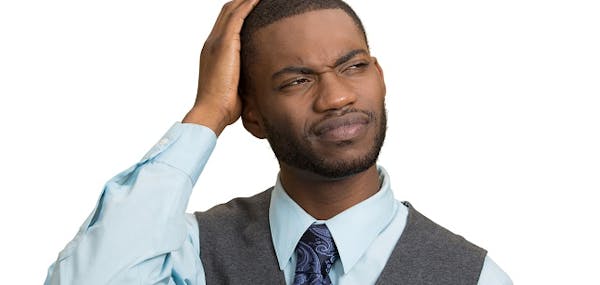 featured, mental-health, psychology, wellness
Dec 15, 2017
Why did you blank in that exam?
That's not an accusation. We're here to help. Here's what happened.