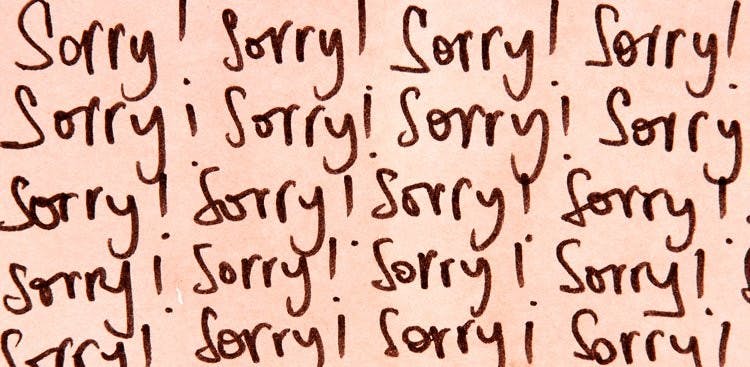 Sometimes the words are actually important. Ask Kevin Rudd.
Way back in the misty past – February 13, 2008 – we had ashiny new Prime Minister. And that man, Kevin Rudd, stood up in front of Parliamentand said these words:
It didn't magically fix everything, but it was an importantsymbolic gesture.
In the same way, when you've done wrong by someone – even if it was an accident, or you were angry at the time or you thought they deserved it – there's power in saying sorry.
Apologising to someone for the hurt you've caused or the bad things you've done is a way to restore their dignity as well as make them feel better. It's an acknowledgement of their feelings, and a strong step towards restoring your relationship with them. Even if the thing you're apologising for happened a long time ago, that "sorry" can still be really important – it can help people move on instead of continuing to dwell on what happened.
Saying sorry can also be important for you. Not when it's an apology you spit out without really thinking about it, but when you're truly feeling bad about something you did and want to make amends. It can be really difficult to shoulder the blame for something, to admit that you're the baddie in this story. But taking that responsibility, and showing the other person that you regret your actions, is a step on the path to being a better human.
Now, you might meet some business gurus who argue that you should never apologise, but as you go through life you'll meet people who always have an excuse, story or reason for their bad behaviour. Why they didn't get to that assignment, why they can't pay back that 0 they owe you, why they said those awful things to you. Why it's always someone else's fault, not theirs.
Those people quickly lose everyone else's trust, and you don't want to be like that (unless you're going into politics, maybe). They think they're getting away with something, but everyone knows what they're like.
So, in a way, being able to say sorry, mean what you say andtry not to do the same thing again – these things are good for your personaland social development.
YOU MIGHT ALSO LIKE: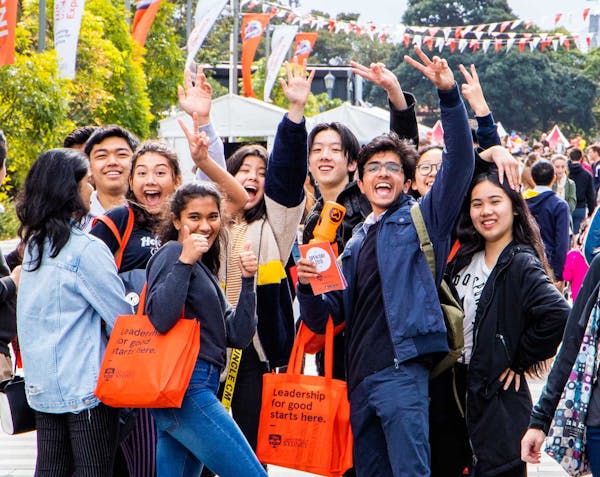 Early Offer Year 12 (E12) Scheme – Course Change
If you're worried about meeting the entry requirements for your E12 course, the University of Sydney is offering you the opportunity to change into another course of which you do meet the E12 entry requirements.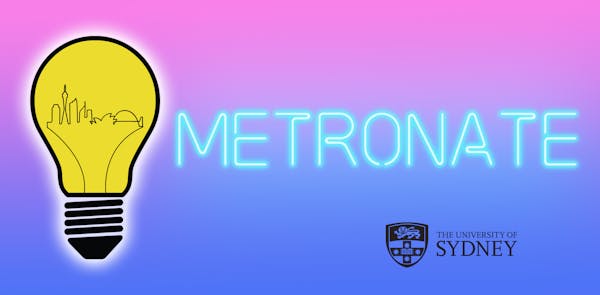 Metronate 2021 Winners!
Congratulations to Mitchell Minks from Mitchell High School and Adorable Chicken Duckies from Fairvale High School on winning the Metronate Challenge!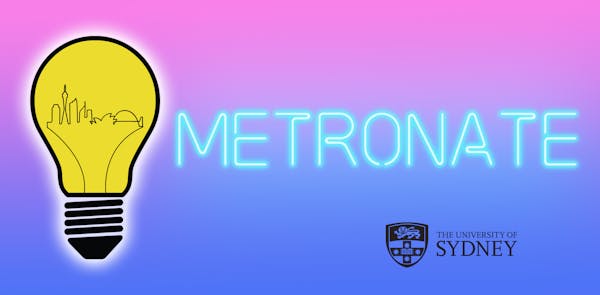 Metronate: Week 4
Awesome submissions! Keep up the professionalism and presentation quality! We're super excited to see your big ideas. This week, we refresh your idea, then pivot and scale it worldwide! To help out, we went through some definitions and examples.