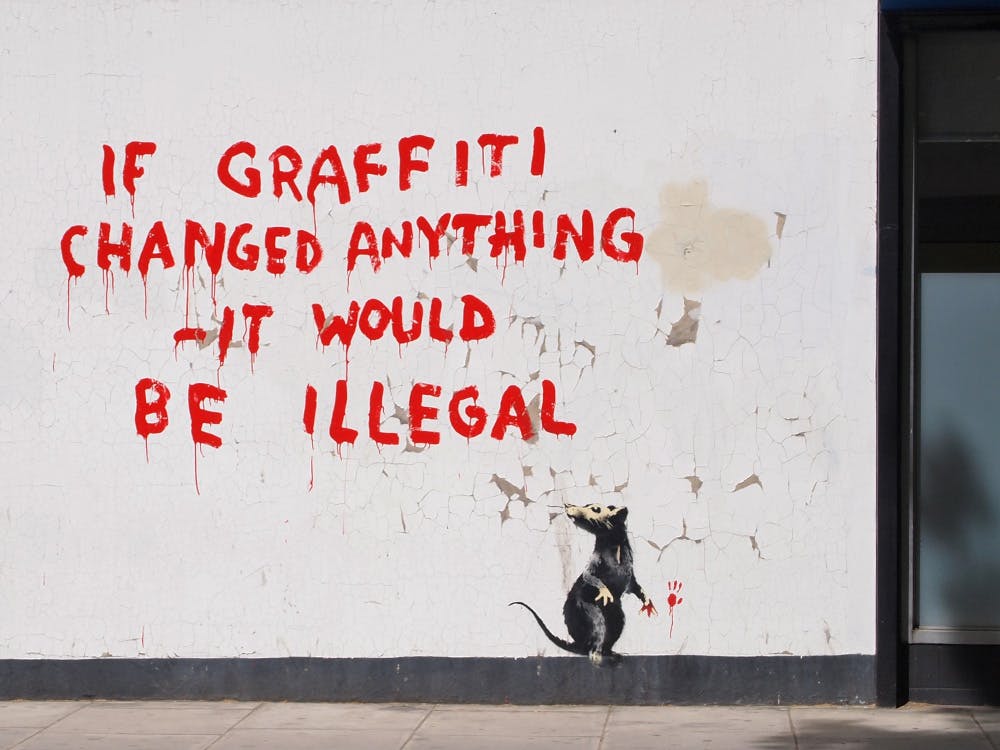 Who is Banksy? A famous artist, or merely a shadow lurking in the streets around the world? No one knows who is behind the stunning street art created by the anonymous Banksy. Many claim to have solved his real identity, though it remains a mystery to most.
His Art
Banksy's works are found in streets, tunnels and on street signs. His graffiti can be seen in England, the US, Israel and Australia. Some of his paintings are small, while others are large scale. Even so, the artist prepares stencils before he paints for the public eye, so even large pictures don't take him long. This tool has helped him avoid the police in his recent years.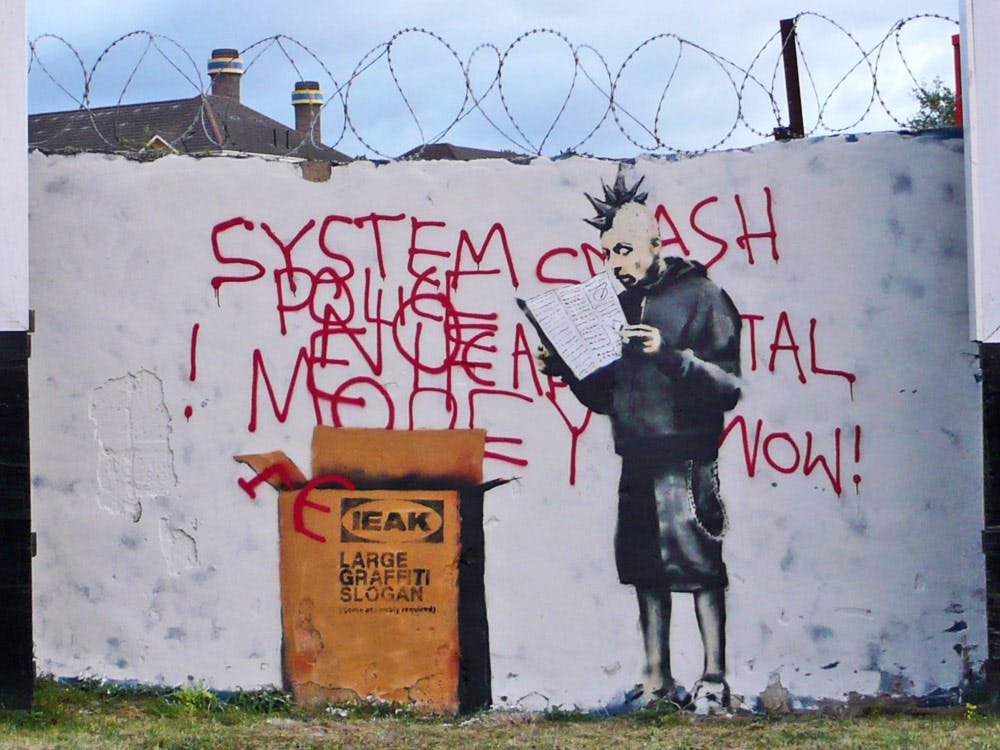 Before Banksy reached fame, he was part of a street artists gang. He mostly painted freehand, and barely used stencils. It was only after his near escape from the authorities that the emerging painter made a final decision to use stencils to save time, as well as his identity.
His beginnings
It is a common belief that Banksy's popularity began when he started painting in the streets of London in the early 2000s. It was around that time that his signature stencil style fully developed. In 2005, his images went viral. People from all over the globe were impressed by this 'incognito' painter's works.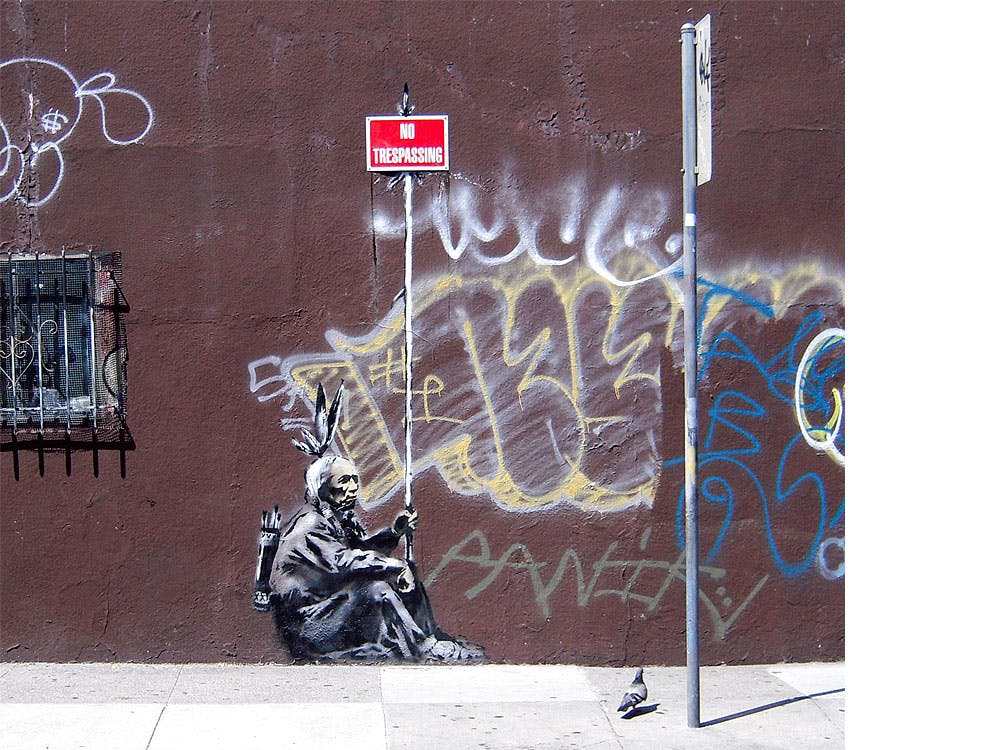 His controversial street art is mostly based on political and philosophical issues, and viewers often question the messages within his works. Still, the artist finds a way to emphasise his opinion and convince viewers to explore the idea that he conveyed in his art. This tactic is called the Banksy Effect.
His humor
The Banksy Effect works to inspire viewers. Banksy uses dark humour to encourage an emotional response and to spark curiosity amongst viewers, which leaves the audience wanting more from the talented artist.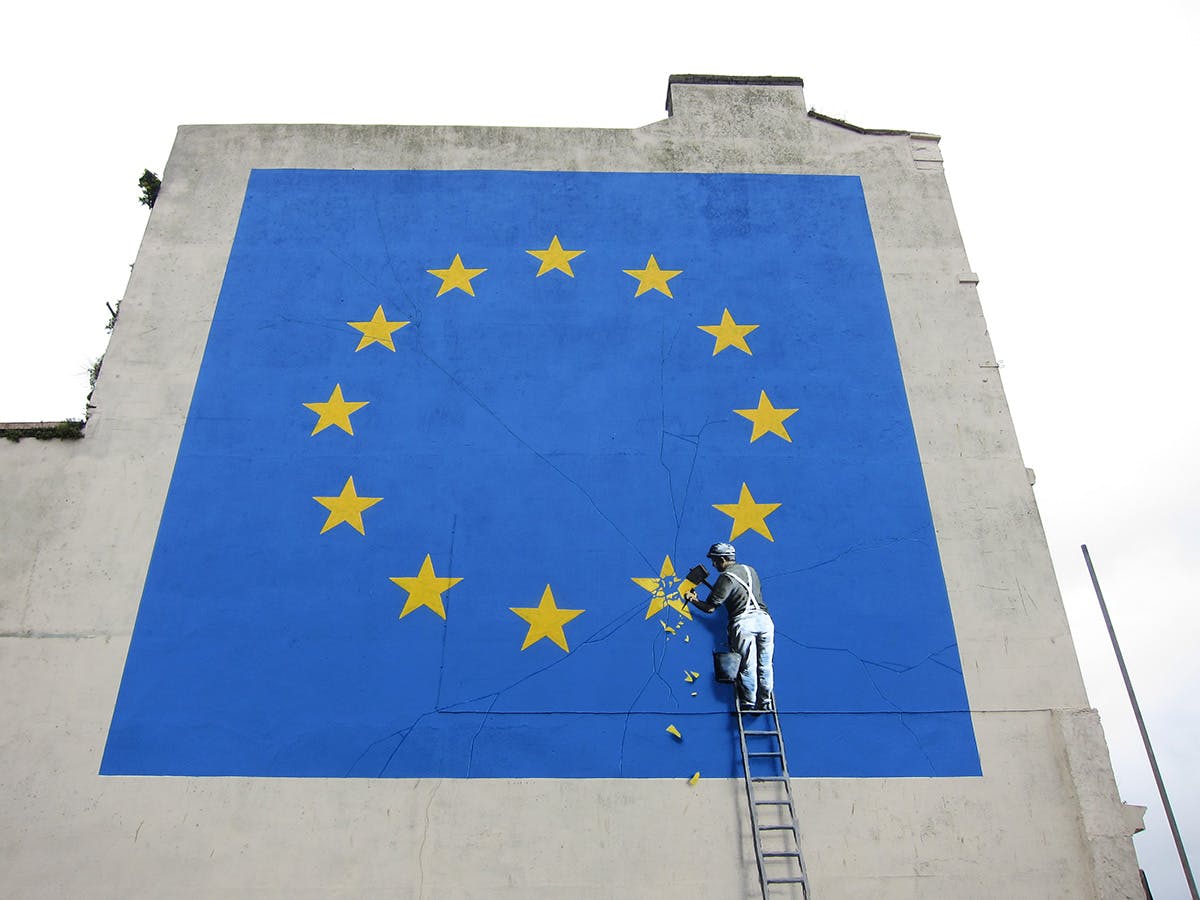 Painting graffiti on the streets is not all that Banksy does. In 2010, he made a documentary, which marked his debut as a successful filmmaker. His movie, "Exit Through The Gift Shop", was nominated for, many awards, including the Academy Awards 2011.
One of his most notable works is "Rage, The Flower Thrower", which portrays a man in riot gear, aiming to throw a weapon. However, instead of the cannon, the man is holding a bouquet of flowers. The key message in this painting is peace, not war.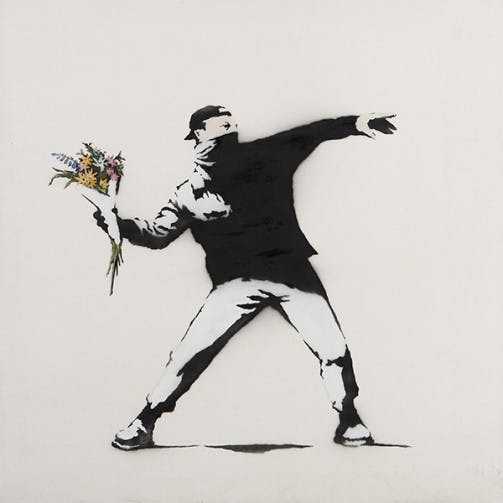 The infamous Banksy's art provokes serious debate on significant issues such as war, refugees, social media and politics. His work inspires viewers and adds some unique style to the streets, giving a new meaning to graffiti and street art.
YOU MIGHT ALSO LIKE:
Who is Adnate? He's a massive artist
As in, he paints massive artworks. He also has an entire Perth hotel dedicated to his stuff. Street artist Matt Adnate began his artistic career as humbly as the rest of us – tagging his bedroom bunk bed back in 1992. But while we focused on getting that cool "S" juuuuust right, he honed his…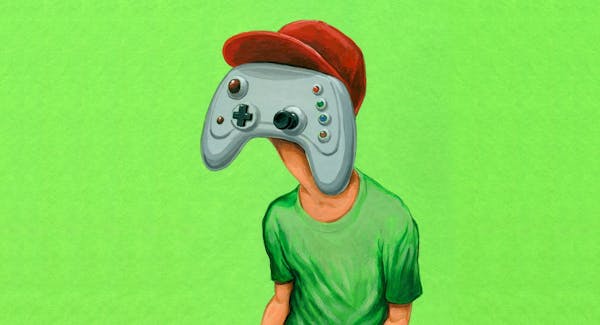 addiction, allthefeels, gaming, user-submitted-article, videogames
Mar 2, 2020
Confessions of a Game-a-holic: How to use this to your advantage
Ah yes, the feeling of defeating that last player or completing a game. We've all felt that moment of satisfaction. But sometimes this hobby can slowly manifest into an addiction. When you get on discord and are about to play some games with your friends, does the question, 'Do I have any homework?' even cross…
user-submitted-article
Mar 17, 2019
EMAILED – User Submitted – 100 Tips To Stress Less
(The idea would basically be a long list of physical and mental things that students could use to keep calm and not take on too much stress. Mental health tips too.) Some examples would be: Take breaks Remember to breathe Set achievable daily goals Drink!! Water!! Get enough sleep. Start assignments early Try finishing your…