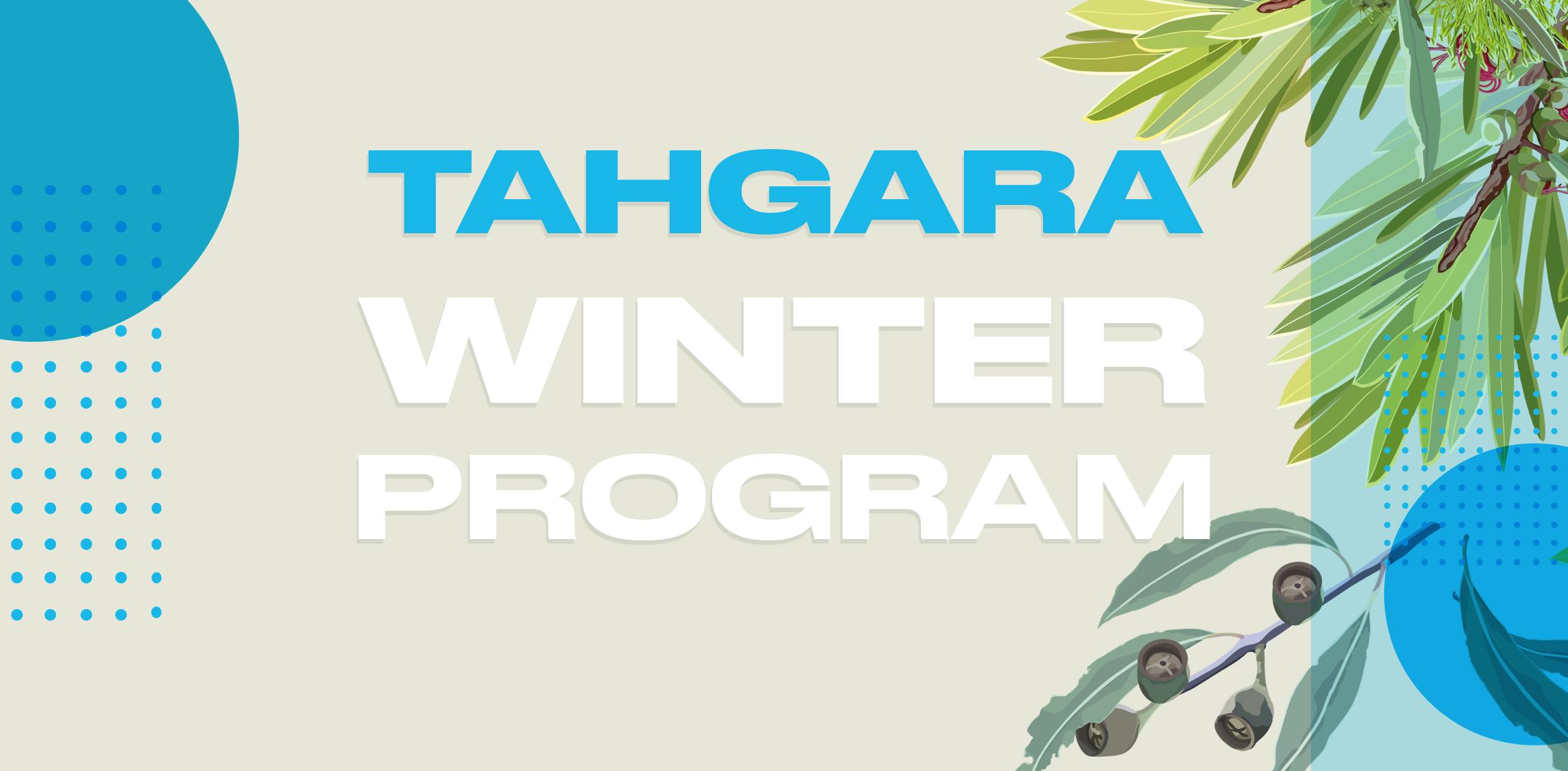 28 June – 2 July 2021

The Tahgara Winter Program 2021 is an academic preparation program for Year 12 Aboriginal and Torres Strait Islander students by The University of Sydney and ASTAR.
This five-day program is everything you need right before your big finish at high school. You'll receive online tutoring from university students, learn about degrees and careers and get support to apply for university admissions pathways and scholarships.
Who is this for?
If you are an Aboriginal and/or Torres Strait Islander student in Year 12 in 2021, on an ATAR pathway and considering attending university, then this program is for you!
What will I do?
Participate in exam preparation workshops;
Sign up to one-to-one academic tutoring support;
Join faculty specific information sessions;
Attend campus tours and access world class facilities;
Receive personalised support to draft your Gadigal application;
Connect with other Year 12 students like yourself;
Meet our community of staff and students who will be on hand to share information about degrees, the Gadigal Program, scholarships, student support services and more.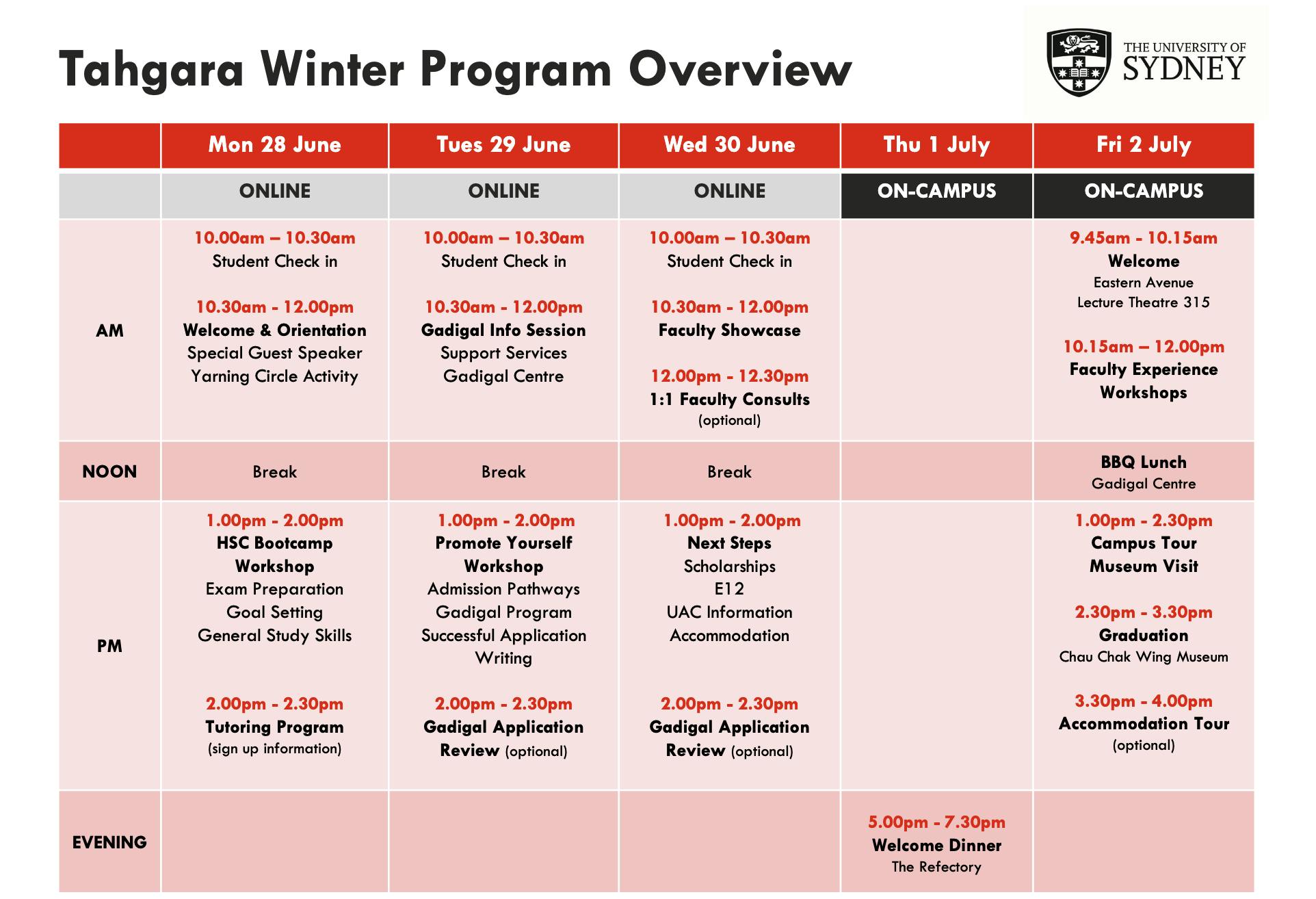 How much does it cost?
Absolutely nothing! The University of Sydney will provide access to learning materials, webinars and tutors online free of charge. Students residing outside Greater Sydney who wish to attend the on-campus activities on 1-2 July 2021 are required to organise their own travel and accommodation. The University of Sydney will support travel and accommodation costs for successful applicants.
When and where is it?
The program will be offered online for the first 3 days followed by an opportunity to attend in-person activities held on campus at The University of Sydney on the final 2 days.
How do I apply?
Apply here:  2021 Tahgara Application Form
Applications close: Sunday 30 May 2021
If you have any further questions, Contact us at indigenous.outreach@sydney.edu.au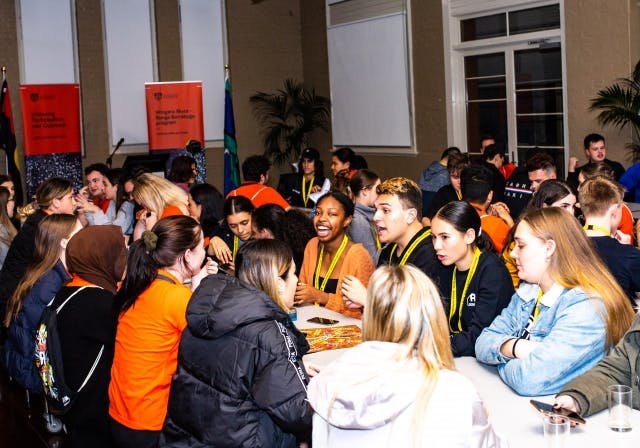 Want to see videos from our programs? Check out our YouTube Channel! Here you will find a whole range of stories from past students and more!
YOU MIGHT ALSO LIKE: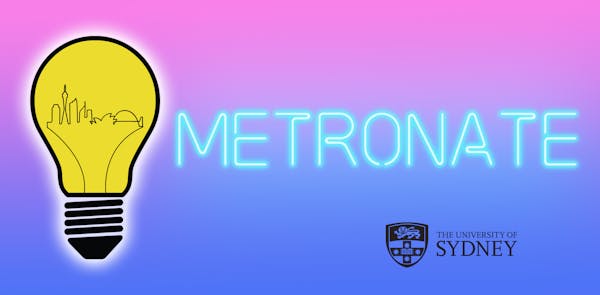 Metronate: Week 4
Awesome submissions! Keep up the professionalism and presentation quality! We're super excited to see your big ideas. This week, we refresh your idea, then pivot and scale it worldwide! To help out, we went through some definitions and examples.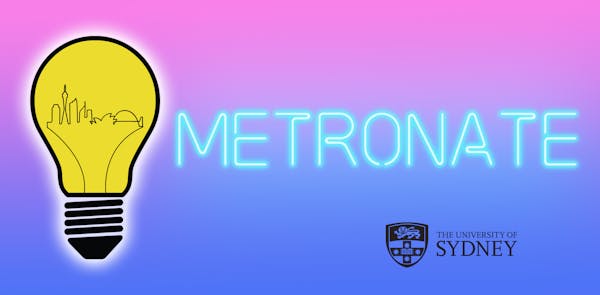 2021, challenge, regionate, week2
Nov 19, 2021
Metronate: Week 2
Thank you for introducing yourself with your team video! This week we'll look at questions like: what is innovation and entrepreneurship, and what are some examples of those concepts?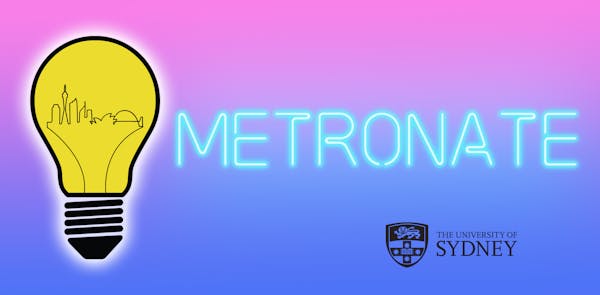 Metronate: Week 3
Fantastic job with your videos! And thank you for submitting your work.  This week, we dive into the main activity, which is your innovative idea. To do this, we explore a tool called SCAMPER; define Social Impact; and look at some brainstorming tips.