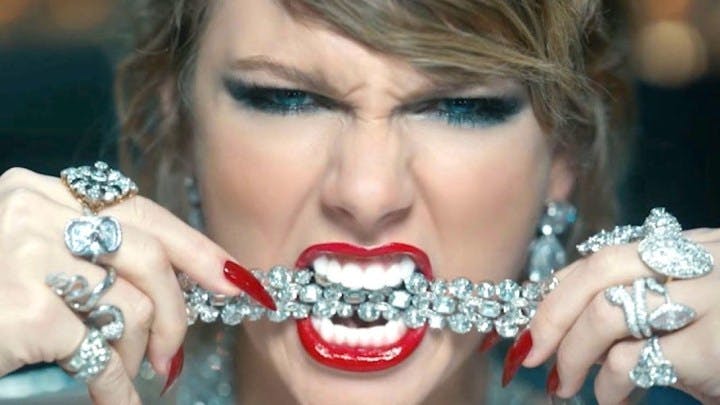 OMG, Tay Tay just announced she's heading to Australia in October and November of 2018 as part of her Reputation world tour. You totes have to get tickets. Oh wait, just kidding.
Have you actually heard this album? It's akin to getting a root canal while watching your 7-year-old cousins' dance recital, only worse, because Swift isn't even family. Anyway, if Reputation isn't enough to deter you (or its epically scathing D-graded Pitchfork review), how about the fact that she is a really, really bad role model who empowers no woman other than herself and her "girl squad" made up exclusively of famous, white, attractive models and celebrities?
When Swift dropped the first track from this cringefest of an album, Look What You Made Me Do, social media went crazy, declaring her a 'bad bitch' who can handle her own in the ring. But wait, what? Writing a song that simply rags on the people who rag on you isn't really handling anything, is it? Y'all ever heard of Gandhi? Swifty's making the whole world go blind, one song at a time.
This whole album is supposed to be a sonic middle finger to the 'snakes' in her life (Kim & Kanye, Katy Perry, etc), but really it's just an incredibly vanilla, mass-produced pop candy diss track disguised as a girl power anthem. How is being a snake sticking it to the other snakes? Spoiler: it's not. You're just hissing louder and making more money. While we're at it, this is the first and last time I will ever publically applaud Kim Kardashian, because although a menace to society, she called Swift out on her BS when everybody else was too afraid to. When Swift went crying to the press, saying Kanye had never warned her about the lyrics in his track Famous, Kim & Kanye said she was lying, but nobody believed them. But recorded phone conversations don't lie, T-swizzle. You guilty.
Of course, the commendable, mature way to handle the situation would be to admit responsibility, ask for forgiveness and get on with things. Instead, Swift releases an entire album's worth of ill will. Also, Tay's been awfully quiet on the political front this year, failing to use her platform to give a voice to those oppressed by her country's current leadership, ie. women, but that's 'cause Trump fans pay for her houses in the Hamptons. Do us all a favour – don't pay for her tour to our shores.
YOU MIGHT ALSO LIKE: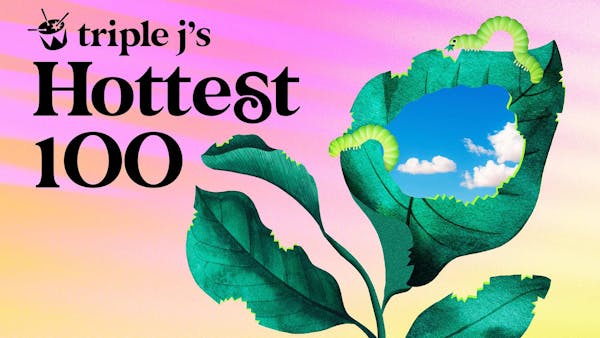 How did the Hottest 100 go this year?
Once again, the nation gathered to find out our favourite choons. And once again, it was a surprising mix of tracks, including heeeeeaps of Aussie acts (66 of them, to be specific). Triple J's Hottest 100 is one of Australia's annual unifying traditions, especially now it's not on January 26 anymore. It brings together music…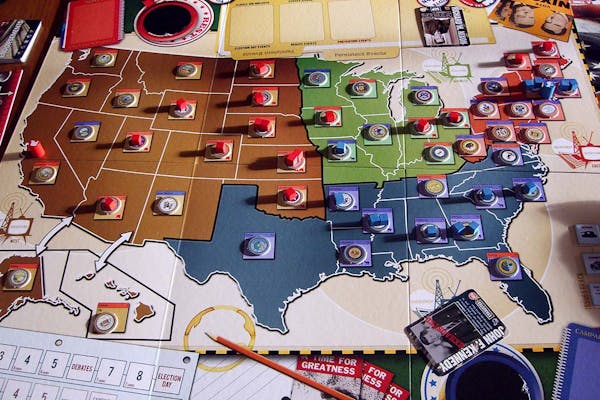 learn-something, news, politics
Nov 12, 2020
How does the American electoral system work?
Learn it now so you can be ready for the next one… if there is a next one. (Nah, there will be.) The eyes of the world have been on the USA's election, and it hasn't been the easiest thing to understand. For starters, it isn't like you vote either Democrat or Republican, and whoever…
all-the-feels, music
Aug 26, 2020
Thelma Plum: taking absolutely no prisoners
The Gamilaraay singer is not here for your bullsh*t. She was everywhere last year with Better in Blak, a propulsive album that's as perfect for getting fired up over racial inequality and bad allies as it is for powering through a to-do list. But where did Thelma Plum come from? She's been around for aaaaages…