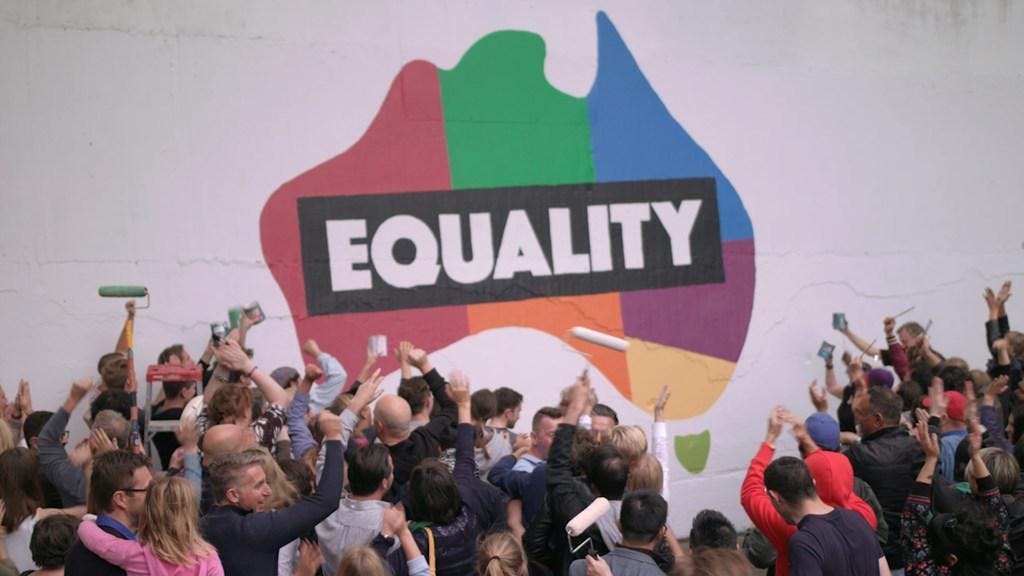 As I'm sure you know, the Marriage Equality Postal Survey has been tallied. And YES, the good guys won.
Which means all the work the YES team did was worthwhile. The long months spent trolling clueless old people on social media. Suffering constant eyeroll-related injury as the media went on a hunt for Australia's most homophobic bakers. Thanking God every day that you weren't born in Lyle Shelton's body. Putting rainbows on everything in sight.
And now here we are, behind our nation's LGBTQI community as they wait impatiently for their partners to propose. It's been a horrific process for one of Australia's most vulnerable communities, but now we can rest assured that our elected officials will listen to the will of the people and get this thing legislated ASAP.
The ACT led the "yes" vote with 74%, followed by Victoria (64.9%), Western Australia (63.7%), Tasmania (63.6%), South Australia (62.5%), Queensland (60.7%), the NT (60.6%) and lastly New South Wales (57.8%).
Thanks Turnbull (I guess)
Congratulations, of course, must go to the Turnbull Government for turning basic human rights into a sporting match. In the lead-up to the result, social media was flooded with those aforementioned rainbows like supporters flying team colours. Much as Richmond contesting the AFL Grand Final all over again.
"They have spoken in their millions and they have voted overwhelmingly Yes for marriage equality. As a result they voted yes for fairness, yes for commitment, yes for love," said Mr Turnbull.
"There will be stacks of people who will get married. Lucy and I have been asked to come to so many weddings next year when this goes through the Parliament," Mr Turnbull said.
Now all we have to do is force those bastards in the NO camp to shut and crawl back into their holes while we sit by the letterbox waiting for our wedding invitations.
YOU MIGHT ALSO LIKE: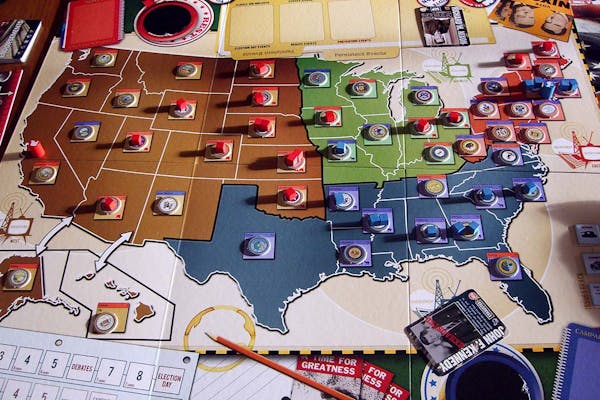 learn-something, news, politics
Nov 12, 2020
How does the American electoral system work?
Learn it now so you can be ready for the next one… if there is a next one. (Nah, there will be.) The eyes of the world have been on the USA's election, and it hasn't been the easiest thing to understand. For starters, it isn't like you vote either Democrat or Republican, and whoever…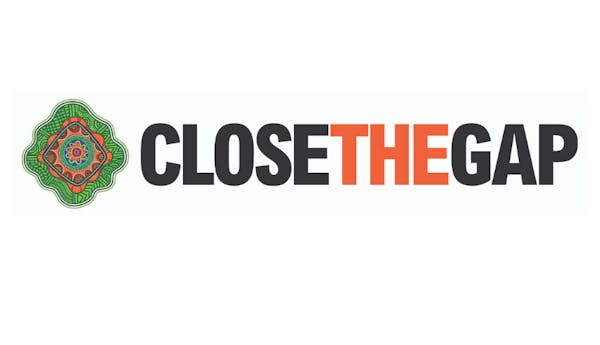 atsi, close-the-gap, politics
Mar 20, 2020
Close The Gap
This week held national 'Close The Gap' day, and it's so important in these times more than ever. We need to be mindful in these times and keep calm and remember the bigger picture. Indigenous people still have massive health issue and as this crisis gets bigger and bigger, it's becoming a worry on my…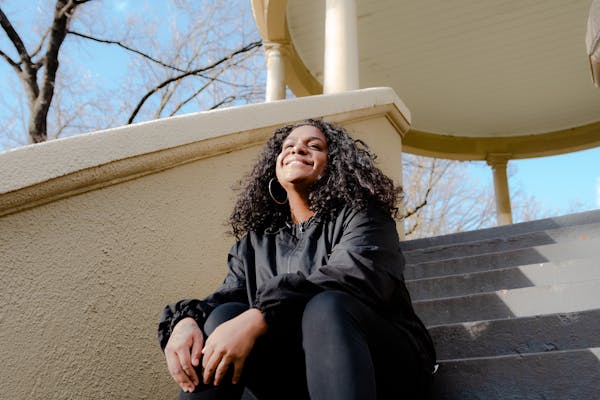 atsi, australian-politics, miiesha, music
Mar 4, 2020
Miiesha – Spitting fire and truth
Miiesha is a young Aboriginal and Torres Strait Islander artist that needs your attention right now! She's from central Queensland and she is killing it at the moment with having just dropped an absolute banger of a song, Twisting Words. Miiesha first caught my attention about late last year when I heard her song "Drowning"….