Thank you for introducing yourself with your team video!
This week we'll look at questions like: what is innovation and entrepreneurship, and what are some examples of those concepts? We'll also look at terms which are related to innovation, such as competitive advantage, creativity and technological advancements.
Activity
A 5-page (max) PowerPoint, or other software, submitted to Nicholas' email by Friday 28/05/21. Use your presentation skills, either with a voice over, video recording, etc. 
Summary
Choose a company and:
This activity is worth 12 marks.
Upload
Simply email nicholas.stevens@sydney.edu.au and make sure permissions are enabled for all to view. 
If you have any questions, please contact the team through nicholas.stevens@sydney.edu.au
Shout-out to fantastic names to teams: Xaviervation and Team Bomo.
Inspirational Stories
Each week we will upload a guest speaker video with the workshops, so make sure you check it out too! Additionally, students can book a mentoring session on Monday from 9am-1pm with the marking team by emailing nicholas.stevens@sydney.edu.au
Marks and feedback will be provided the following Tuesday. 
YOU MIGHT ALSO LIKE: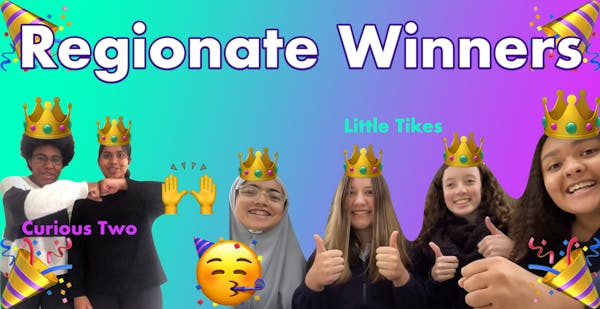 Regionate 2021 Winners!
Congratulations to Curious Two from Dubbo and Little Tikes from Young on winning the Regionate Challenge!
Regionate: Week 3
Fantastic job with your videos! And thank you for submitting your work.  This week, we dive into the main activity, which is your innovative idea. To do this, we explore a tool called SCAMPER; define Social Impact; and look at some brainstorming tips.  Activity A one-page PDF document, submitted to Nicholas' email by Friday 04/06/21…
competition, regional, regionate, week-1
May 14, 2021
Regionate: Week 1
Thank you for registering for Regionate. Get prepared to start your Regionate journey and gain insights into the world of innovation and entrepreneurship. Week 1 is an introductory week with no academic content. Since it is an introductory week, we want to meet you! Activity Maximum 3-minute video emailed with a link that can be…