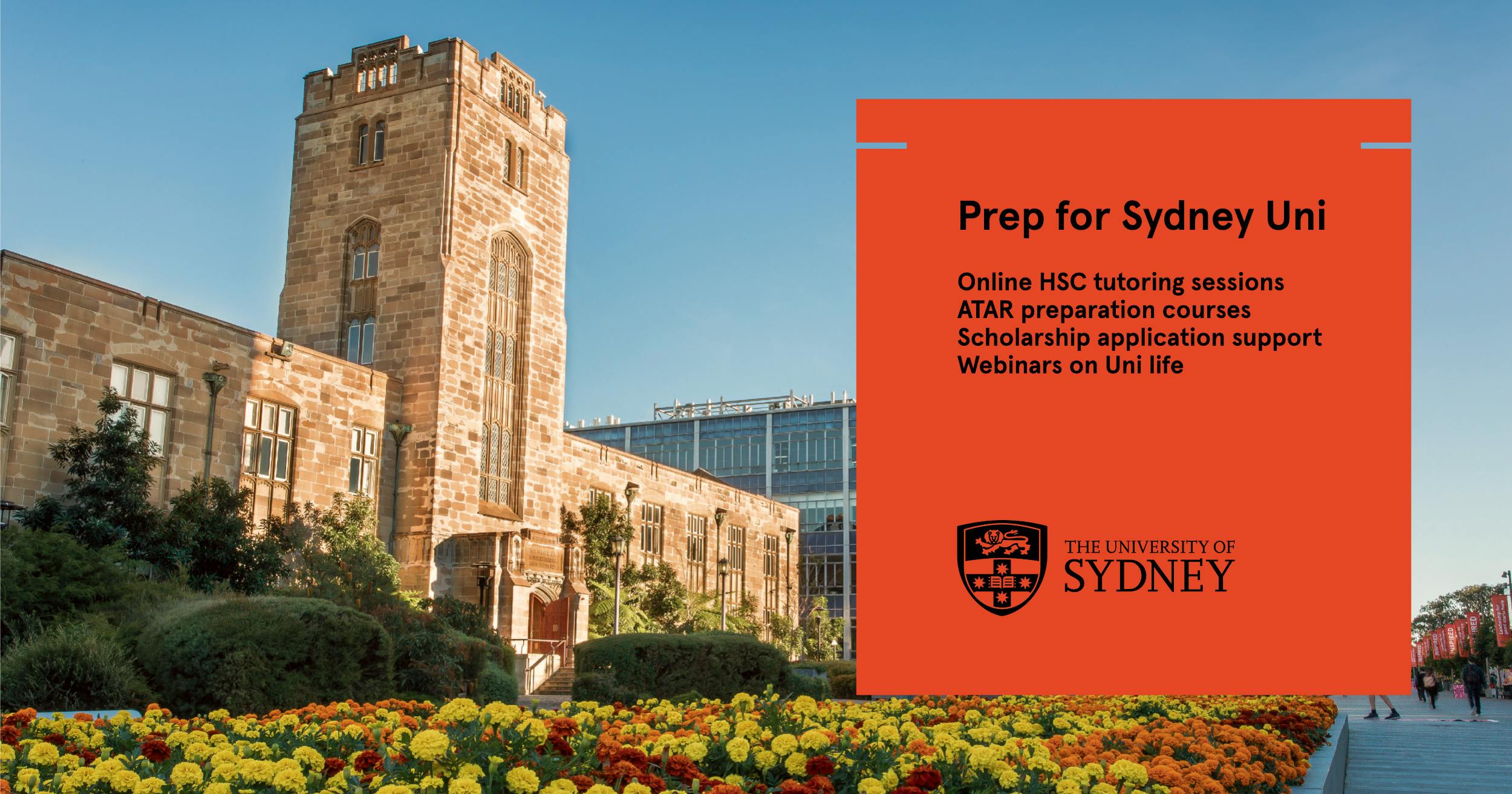 Prep for Sydney Uni is a series of webinars and activities to help you get through the HSC and make it to the University of Sydney. You can receive free HSC support and tutoring, guidance on the next steps in the application process along with tips on transitioning to university. Hear from current students who have been in your shoes, staff who process applications and experienced educators to help you with all your HSC needs.
If you're a Year 12 student in 2021 applying through E12 and considering attending the University of Sydney, then this program is for you. Join as many sessions as you like and get prepared for your journey to the University of Sydney!
HSC Help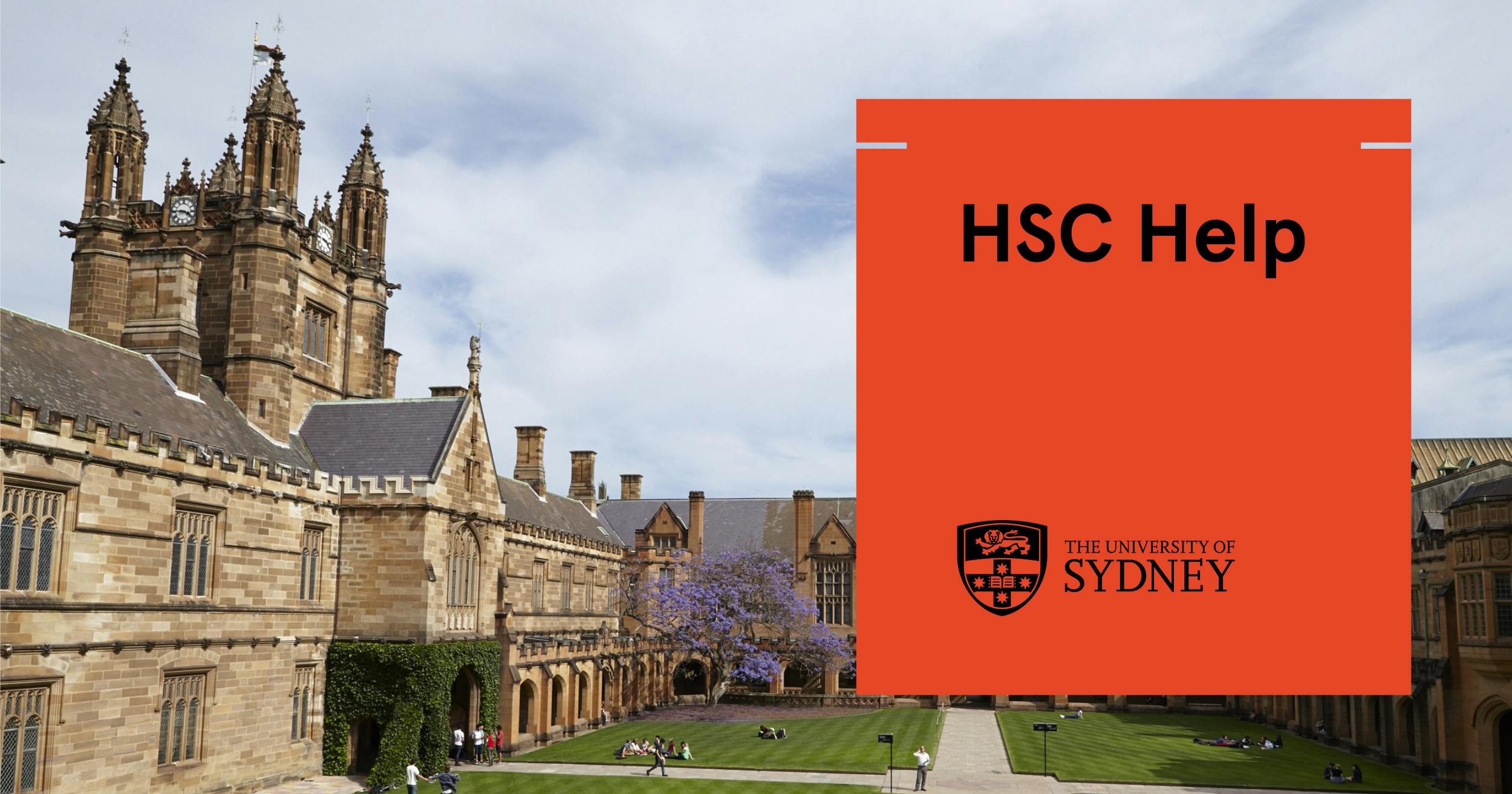 Online HSC Tutoring 
1 September – 12 November
If you need help preparing for the HSC, sign up for free online tutoring! We've teamed up with Studiosity, an online, on-demand platform designed to provide you with study support during your Year 12 studies. There are two types of support available. The first is 'Connect Live', a 24/7 service where you can receive one-to-one personal help via an online typed or audio chat with subject specialists. The second service is 'Writing Feedback' where you can submit your writing and receive feedback within 24 hours. 
Register your interest for a session and we'll be in contact with details.
HSC Preparation Courses 
24-30 September, 8:30am – 4:30pm (Full day course) 
Success in your HSC exams is all about being well prepared, so our Centre of Continuing Education has designed an all-new program of HSC preparation courses led by a team of highly experienced educators. Each intensive course will consolidate your school studies and give you critical subject-matter knowledge. You'll also learn how to improve your exam technique to give you a valuable edge over the competition. 
Register your interest and we'll provide details as soon as they're available.
Healthy HSC
5 October, 5pm – 6pm
Join us for this workshop to identify and apply practical skills and strategies to take charge of maintaining your wellness during the HSC and beyond. Topics covered include (but are not limited to): stress management, lifestyle balance, general health and wellbeing habits and much more.
Contact 
If you have any further questions, contact us at admission.pathways@sydney.edu.au  
Sydney Uni Ready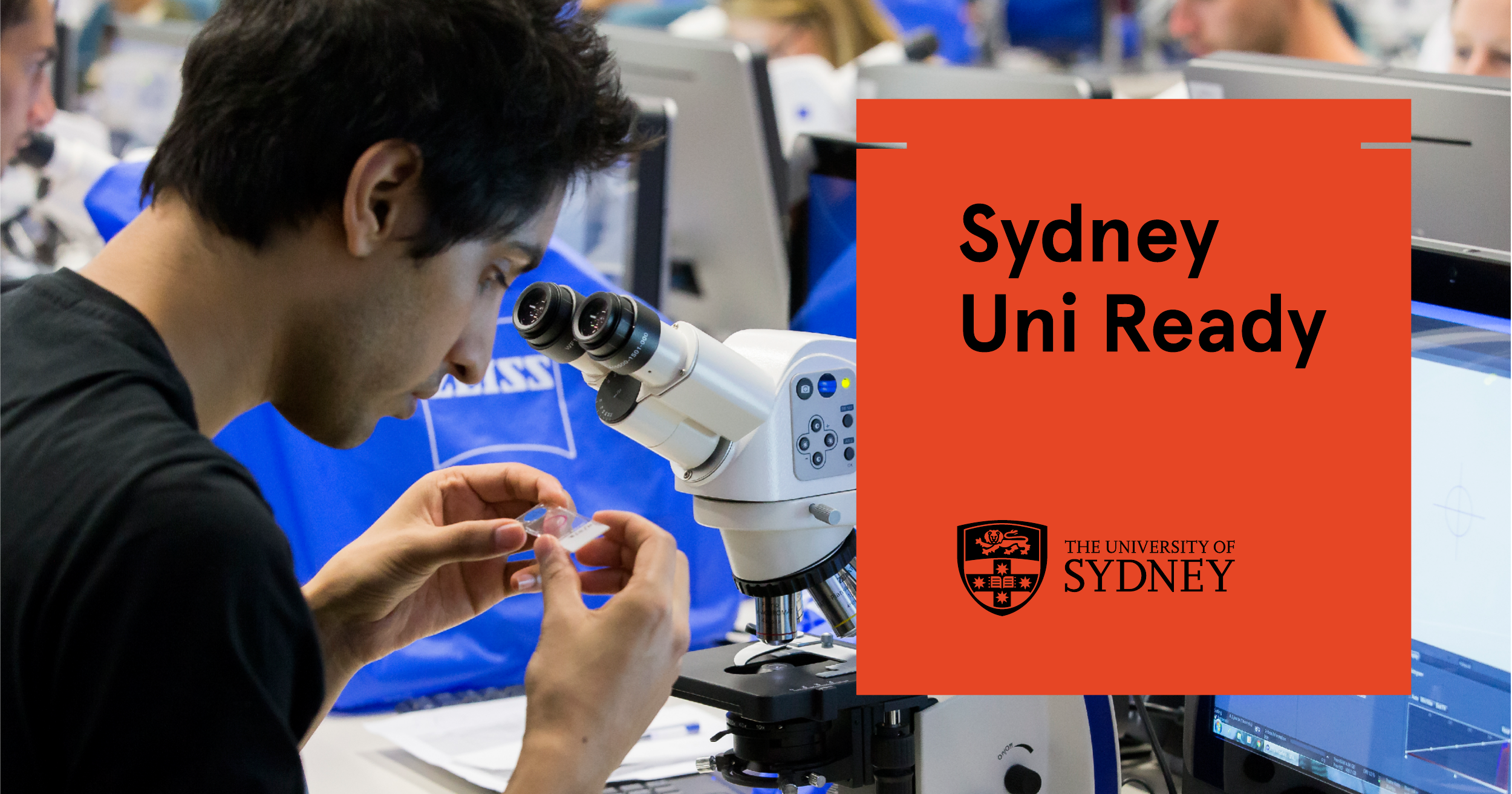 E12 - 1 to 1 Consultations  
19 August – 17 September 
Do you need help with your E12 Early Offer and Scholarship application? Book in a 15-minute, private consultation on Zoom to get all the help you need, whether it be understanding the application process, advice for your E12 statement questions, or understanding eligibility.  
Book your E12 consultation here 
Preparing for Sydney Uni 
7 September, 5pm – 6pm   
Get prepared for Sydney! We'll cover off essential information you need to know about what happens next with your E12 application, such as key dates, preferences, receiving and accepting an offer, help with finding a pathway or deferring and taking a gap year. We'll also cover information on fees and other expenses, highlight some of the key scholarships you should know about and apply for, as well as accommodation on campus.
Register for Preparing for Sydney Uni
Transitioning to Sydney Uni  
21 September, 5pm – 6pm 
Looking for a smooth transition to Sydney Uni?  
Hear from current students who have moved from regional or remote areas to join the University of Sydney community. As we jump into student stories you'll find out about where to live, where to eat, how to build your social circle, and what uni is like when it incorporates online learning. In addition to our students' stories, we'll look into tips, tricks, and practical things to do for a smooth transition. Everyone likes a little bit of support, so we'll touch on the support services for new students.  
YOU MIGHT ALSO LIKE: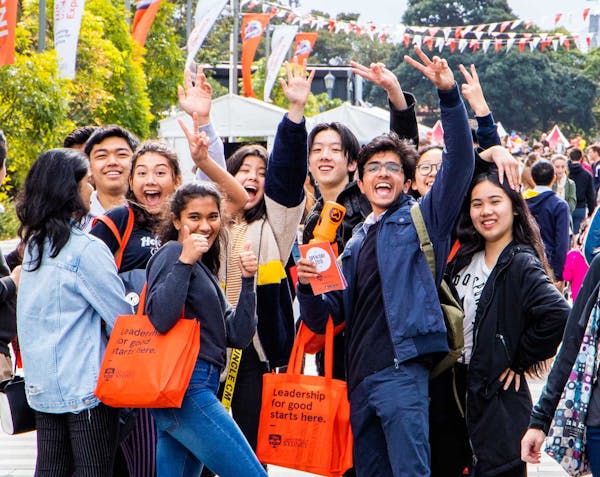 Early Offer Year 12 (E12) Scheme – Course Change
If you're worried about meeting the entry requirements for your E12 course, the University of Sydney is offering you the opportunity to change into another course of which you do meet the E12 entry requirements.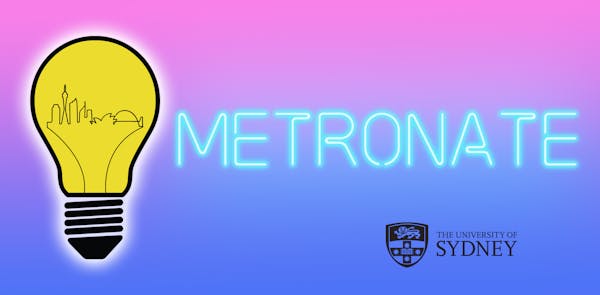 Metronate 2021 Winners!
Congratulations to Mitchell Minks from Mitchell High School and Adorable Chicken Duckies from Fairvale High School on winning the Metronate Challenge!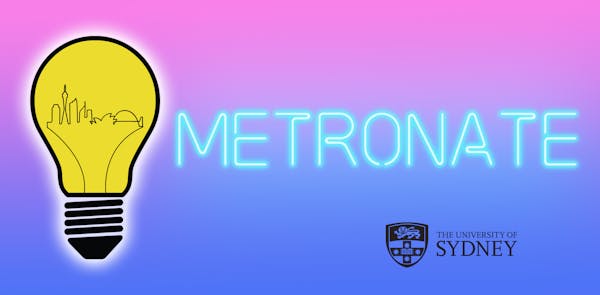 Metronate: Week 4
Awesome submissions! Keep up the professionalism and presentation quality! We're super excited to see your big ideas. This week, we refresh your idea, then pivot and scale it worldwide! To help out, we went through some definitions and examples.