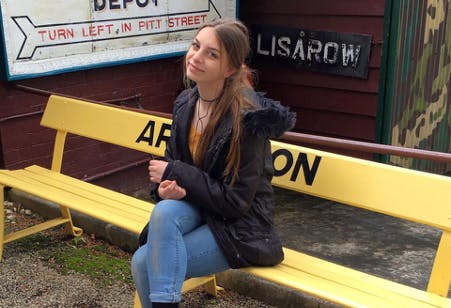 Meet Jenae! Studying media, communications, politics and international relations at the University of Sydney, Jenae hopes to become a journalist. We got the chance to pick her brain about her high school experience, and what life's been like since she started uni.
How was your high school experience?
My high school experience was unique in comparison to many of my USyd peers. I hail from the humble mining town of Kurri Kurri in the Hunter Valley region of NSW. We are a very working class, very rural country town, famous for our annual mullet festival. Not many in my cohort were after an ATAR. 
Those of us who were trying to get into university sort of banded together and tried to help each other out rather than having a culture of competition.
I found it extremely nerve-racking to know I was going up against the whole of NSW with my poorly ranked, underfunded public school behind me. But in the end, I worked super hard and with support from my friends, teachers and family I ended up getting the marks to secure my place at the University of Sydney. I was stoked when I got my offer and I am just as stoked when I sit back and think about it now.
Read: How do I link my interests to my school subjects?
How did you decide what subjects to take in your HSC?
My approach to choosing subjects in the HSC was very much to do what I enjoyed and what I was good at. I knew I was good at writing and I knew I loved learning about history. So, when the day came it meant the highly controversial abandoning of the sciences altogether. It was the best decision I could have made. As well as this, I chose Advanced Mathematics, which was a subject I wasn't amazing at, but I weirdly enjoyed and gave me a break from the writing-heavy English and history subjects I was doing. Ultimately, I think do what you will enjoy and what is going to make your final years course content exciting and stimulating.
How did you decide which course you wanted to do in university?
Choosing the course I wanted to do at uni was a tough choice to make, especially because neither of my parents had gone on to do tertiary education. I didn't really know how it all worked. 
I knew that I wanted to keep learning and keep writing throughout my career. Naturally, this took me in the direction of journalism.
I remember Googling university courses related to journalism and it directed me to Media and Communications. I knew straight away it was the perfect fit. At the University of Sydney, I had the ability to choose a second major, I ended up choosing Politics and International Relations because of my love for Modern History. 
Read: The life of a freelance writer
How did you decide which university to go to?
It was a tricky decision to finally settle on what university I wanted to go to.
There were universities closer to home, but I kind of liked the idea of not only being the first in my family to go to uni, but to be the first to go to a G08 university. 
USyd offered an E12 scholarship for students who enter the University from disadvantaged and rural backgrounds. Because my high school was in the lowest SES quartile it meant I was eligible for the E12 which eased entry requirements and gave me a few thousand dollars to settle into Sydney with. As well as this I was swayed by the flexibility and double-major of the Media and Communications program at USyd.
Do you have any tips for current year 12s?
My tips for current Year 12s is to hang in there! I know it has been a stressful senior year, but it will be worth it in the end. There is nothing more satisfying than knowing your hard work has gotten you into your dream course and university. 
I also want to say that the pressure of senior school is intense and honestly, misplaced. There are so many opportunities to get into university that bypass the HSC route. 
Work hard but don't burn yourself out or compromise your mental health. 
YOU MIGHT ALSO LIKE: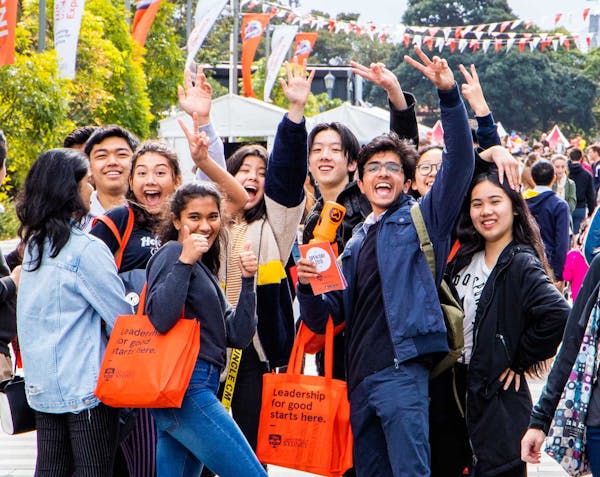 Early Offer Year 12 (E12) Scheme – Course Change
If you're worried about meeting the entry requirements for your E12 course, the University of Sydney is offering you the opportunity to change into another course of which you do meet the E12 entry requirements.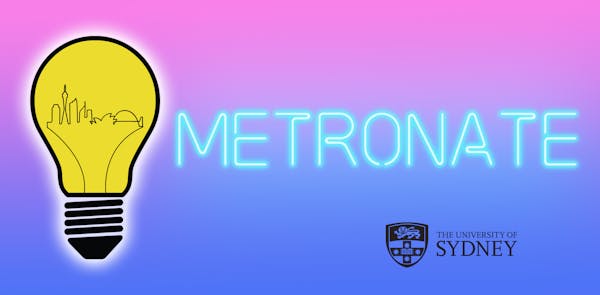 Metronate 2021 Winners!
Congratulations to Mitchell Minks from Mitchell High School and Adorable Chicken Duckies from Fairvale High School on winning the Metronate Challenge!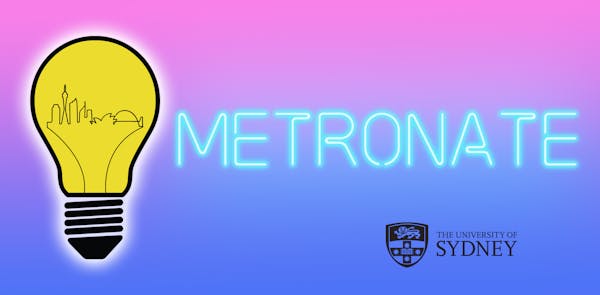 Metronate: Week 4
Awesome submissions! Keep up the professionalism and presentation quality! We're super excited to see your big ideas. This week, we refresh your idea, then pivot and scale it worldwide! To help out, we went through some definitions and examples.