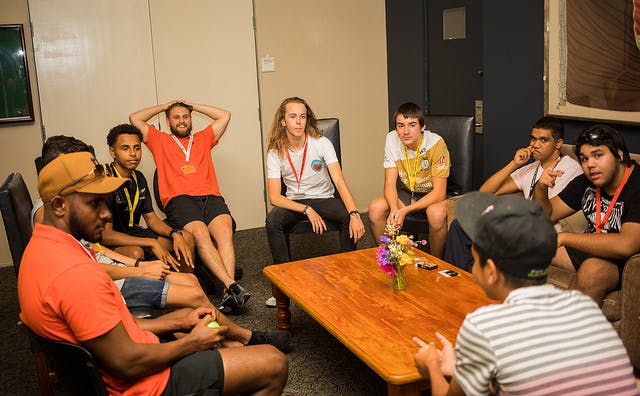 Here's what it's like to make the leap from student… to student leader.
The WMBB Program is in its fourth year now! Now we're starting to see familiar faces growing up and looking after groups.
Alex was one of the first people to take part in the program, and now he's studying Pharmacy at Sydney Uni. Becoming a student leader has been an eye-opener, he reveals. "It's definitely interesting because you get to see all the behind-the-scenes work that goes into making the Program run."
Jackson is another WMBB kid done good. He's graduating with a Nursing degree this year, and credits the program with helping him get there. "I wasn't 100 per cent sold on what I wanted to do but I knew that I was smart enough to go to uni and to give it a go, so I thought I'll just put my feelers out and see what I think.
"Then I did the summer camp and had a great time. I met a lot of cool kids from around the country and I just thought this is what I'm about. I'm about bettering myself, learning and expanding my horizons and I thought that's what the camp was all about."
"I already had my degree set out from Year 10," says Alex, "so the biggest thing was that there were so many other options. If I didn't get into Pharmacy, I could possibly do something else. Or if I didn't like Pharmacy, there were many different options."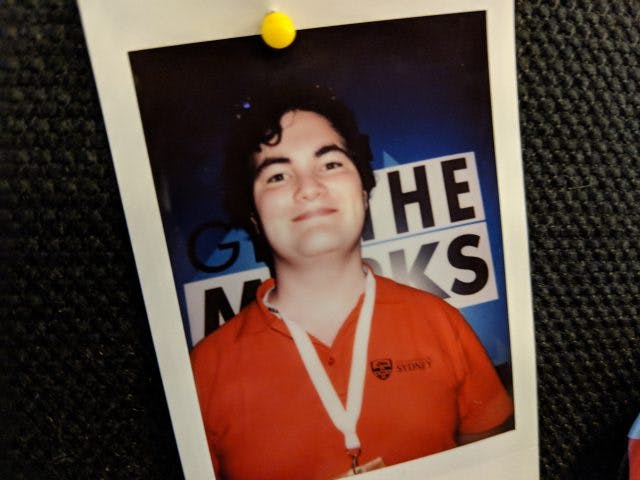 "I wouldn't say power," Alex replies. "As good old Ben Parker once said, 'With great power comes great responsibility.' I feel more like I have to look after kids. From my point of view, everyone gave to me and I have to give back now."
"I'd probably say it was more appreciation to put on the orange shirt. Especially this last time I put it on, because I knew that'd be the last time I'd put it on till I start studying again. I just got a real sense of pride putting on that orange shirt, knowing there were 180 kids standing in front of me who have all the potential in the world to pursue their education, whether that's through a tertiary institution or practical organisation or whatever they do.
"It's just cool to see all these like-minded Indigenous kids out there just giving life a go just so they can better themselves in the their communities and I just felt really proud to be an Indigenous man, to see all those young kids who were hungry to do well."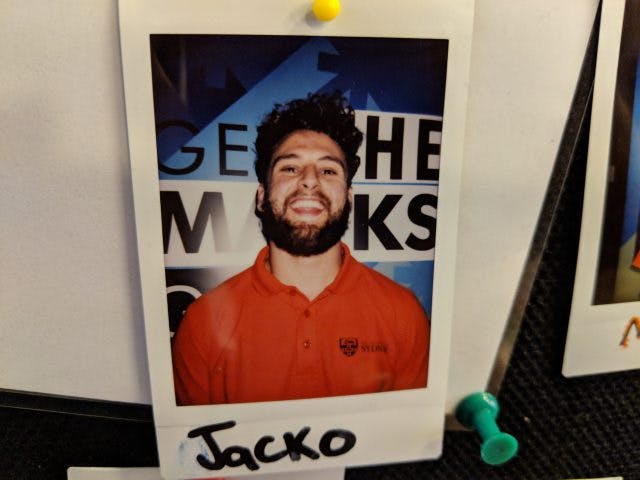 "Make the most of it, because it is only a week," says Alex. "Make many friends – you never know, they could be here when you start studying here. And do Pharmacy – we don't have enough Indigenous kids!"
Jackson agrees: "It's a privilege to be there, it really is. There are a lot of kids who apply and don't get the opportunity, so relish it. Don't be afraid to put yourself in an uncomfortable situation because that's generally when we tend to learn the most – when we open our mind up to things that we once wouldn't have even considered."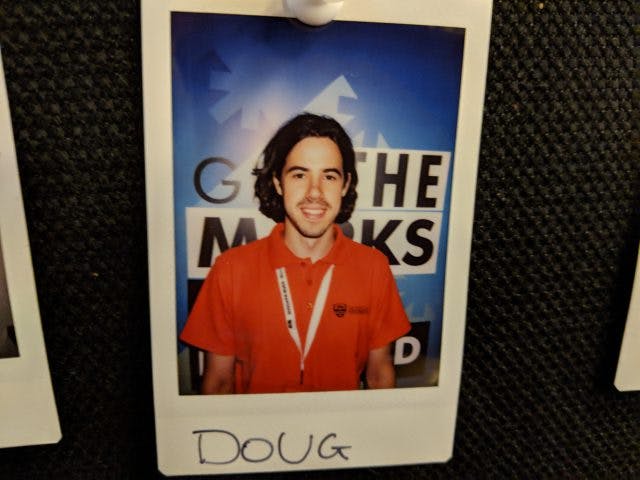 Bonus round!
There's also some advice from first-time Student Leader Doug, in case you're thinking of slipping into the orange shirt yourself in a year or so:
"Sit down with Student Leaders who have done it all before, and get tips on how to work with high school kids straight off the bat. If you introduce yourself and who you are, they can be more comfortable. They're in a completely new environment – we're all students here so Sydney Uni's not that weird for us.
"By the end of the week everyone knew who I was and we were all great mates, but I wish I'd introduced myself earlier. Let them know who you are, and that they can approach you about certain things because of your personality and then you start being friends quicker – it takes less time for the ice to break."
YOU MIGHT ALSO LIKE: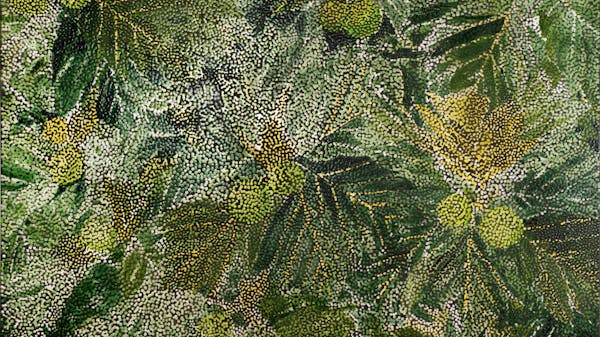 bb2020, winterprogram, wmbb
Jul 31, 2020
Bunga Barrabugu 2020 Spotlight: Kaiawa & Mariah
Australia always was, and always will be, Aboriginal land. But we have a past built on violence, and we can't move forward without acknowledging that.  Kaiawa and Mariah, two students who attended the Bunga Barrabugu Winter Program in July 2020, know about this more than most. Their grandparents were part of the stolen generation, and…
bb2020, winterprogram, wmbb
Jul 29, 2020
Wrap Up: Bunga Barrabugu 2020
Between 13 – 17 July 2020, 34 Indigenous Year 12 students attended the Bunga Barrabugu Winter Program from all around Australia. And look – even though this year we had to go completely digital, the week still went by in a study-crazed flash. From prepping for exams, to subject-specific deep dives, to scholarship applications, this…
wmbbsummer, atsi, wmbb
Feb 25, 2020
Wingara Mura – Bunga Barrabugu Summer Program
7 – 11 December, 2020 Apply to join us on the 2020 Wingara Mura – Bunga Barrabugu Summer Program! Spend five days at the University of Sydney on a residential program for Aboriginal and Torres Strait Islander students in Years 9-11. This program will give you the chance to experience uni life, explore world-class facilities…