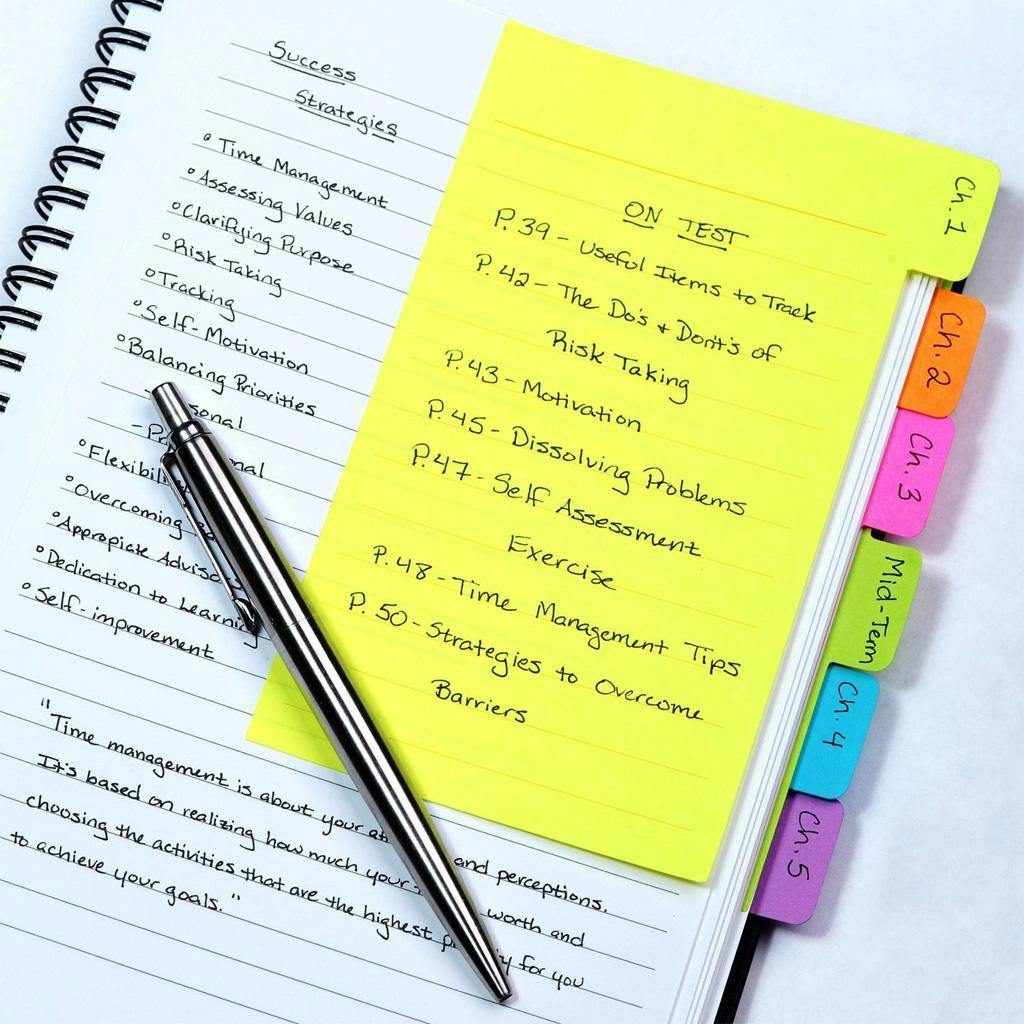 You don't have to write down everything, just the key points that will help you later.
Note-taking is a valuable skill, which helps you remember information and have a record to refer back to when you're studying in the future. Even if you're doodling while you're listening to your teachers, there are some key things to keep in mind.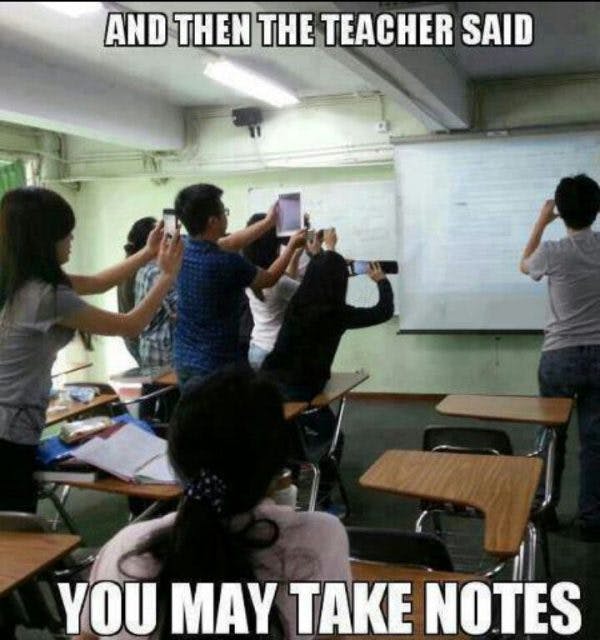 Why do I need to take notes?
Yeah, yeah, yeah… everything's online these days, a simple Google away. Well there are still some good reasons to make your own notes – they help you concentrate better, they are a great personalised resource for future revision and the act of writing actually helps you recall information you might otherwise forget. Plus, there'll often be information that's exclusive to your classroom, which you won't be able to access later on.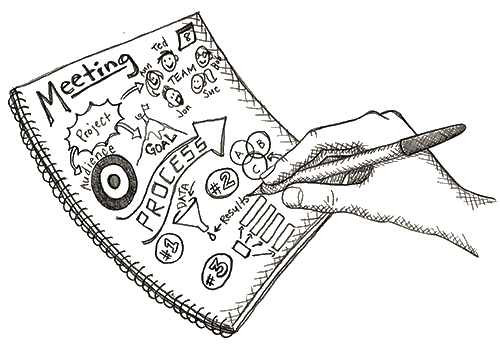 For starters, you don't need to write down everything. Listen carefully for the key concepts, and get them on the page. Learn how to tell what's important and what is "filler". Use different colours, symbols and your own code or language to get things down quickly.
You don't have to write in full sentences: point form or disconnected phrases are okay, as long as they'll make sense to you when you come back to them. If you're using abbreviations, make sure they're going to still be clear in, say, six months.
Work out your own system: you might highlight headings in pink and put a star next to anything your teacher repeats more than twice – it's probably because he or she wanted to make sure you got the message.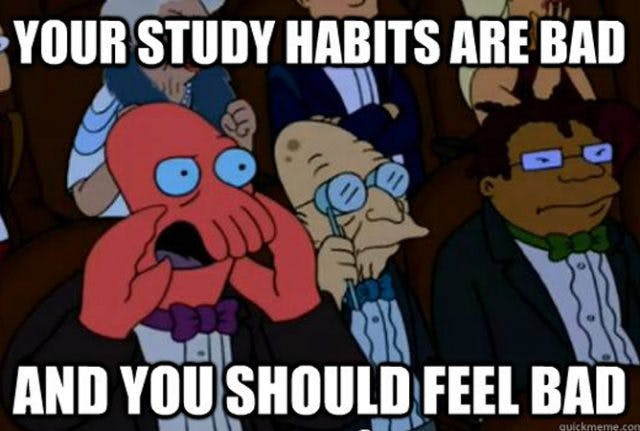 Go back to your notes as soon as possible after class, and clean them up. Add any extra bits'n'pieces to sections you think might be confusing to Future You, make sure any diagrams you copied down are clear and – if you're really serious – write a quick summary of what you learned.
Think about Future You panicking before an exam or assignment – what will be most useful in that situation?
YOU MIGHT ALSO LIKE: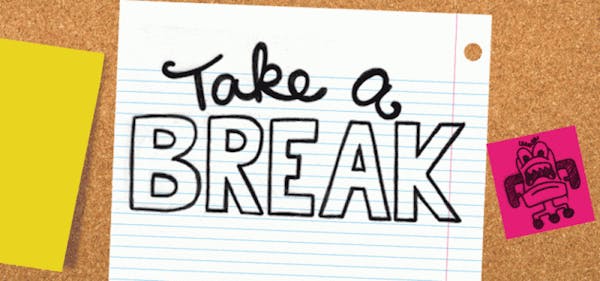 Build little breaks into your study routine
It's easy to get locked into your desk chair for long periods of time. Here are some ways to make sure you take a little break from your study. Just don't go too far in the other direction – you still gotta smash through that work! The best way to have a break is to…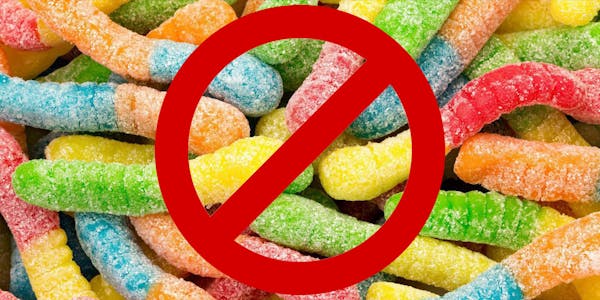 What to eat during last-minute study sessions
Rewarding yourself, or if we're being more honest here – bribing yourself with snacks is a long-standing and reputable study hack. The idea is that after every paragraph or page you read, you will find a sour worm staring up into your tired eyes. You pick it up, dust the sugar off your stained-yellow textbook…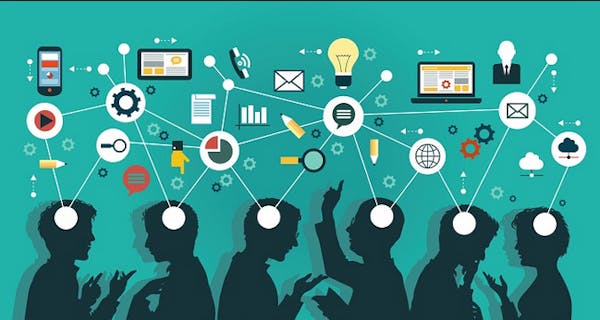 Learn how to learn, learners
Learning is a tricky process with so many things to account for. It's so easy to find yourself overwhelmed as you fumble your way through various textbooks, journals and crash course YouTube videos. You have things like time constraints to manage, resources to compete for and even biological issues such as The Forgetting Curve. While…