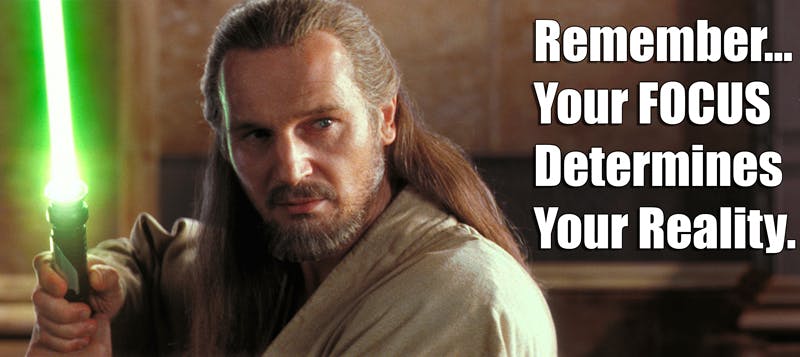 No one can concentrate all the time, not even Jedi.
Sometimes you have to push yourself to pay attention to every boring little detail of the task in front of you, because it's important to get everything exactly right, there's a deadline heading your way at the speed of sound and you need the best mark possible. So what do you do when your brain refuses to co-operate? How do you get it back on track when all it wants is to remember the lyrics to mid-'00s TV show theme tunes?
One idea is to let your brain have what it wants – but only for a short time. Take a five-minute break to browse Instagram, text a mate or Google "Hannah Montana" and put the question to rest. Once it's out of your system, go back to your work with fresh eyes. It's actually more likely that you'll spot mistakes once you've done this, especially if you're feeling too close to a project. If you go down this path, keep an eye on the time. Remember we said "a five-minute break", so you have to do at least another 25 minutes of solid work before you're allowed to look up "The O.C."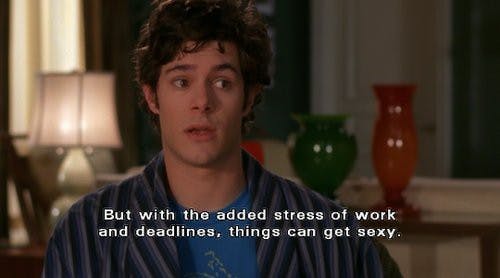 Really, if assignments are making you stare blankly, it can help to take a physical break to clear the cobwebs. Cleaning your desk gets you in the mood to do some proper work, but you might also like to walk around the block, refill your water bottle in the kitchen or something similar. Don't see this as procrastinating – but make sure you put your nose to the grindstone upon your return.
Some people work better in silence, while others prefer to have music on. In either case, to keep from being bothered by external distractions, strap on a pair of noise-cancelling headphones and either blast a montage-themed playlist or blissful silence. The music-free version of this idea is to block out a period of time in which people know they're not to disturb you. Put a sign on your door, silence your phone and log out of social media. You may also have to disconnect yourself from the internet and power through – US author Jonathan Franzen apparently gummed up his PC's ethernet port so he wouldn't be tempted to waste time online.
Finally, depending on the kind of work you have to get done, coffee or other caffeinated drinks are helpful when you need to knuckle down and get through the grunt work. Just don't have too much or you'll get jittery and won't be able to concentrate on anything…
California, here we cooooome… right back where we started from…
YOU MIGHT ALSO LIKE: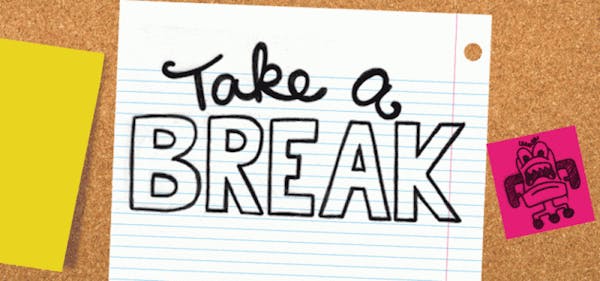 Build little breaks into your study routine
It's easy to get locked into your desk chair for long periods of time. Here are some ways to make sure you take a little break from your study. Just don't go too far in the other direction – you still gotta smash through that work! The best way to have a break is to…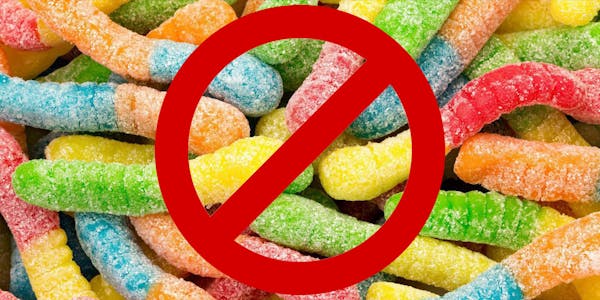 What to eat during last-minute study sessions
Rewarding yourself, or if we're being more honest here – bribing yourself with snacks is a long-standing and reputable study hack. The idea is that after every paragraph or page you read, you will find a sour worm staring up into your tired eyes. You pick it up, dust the sugar off your stained-yellow textbook…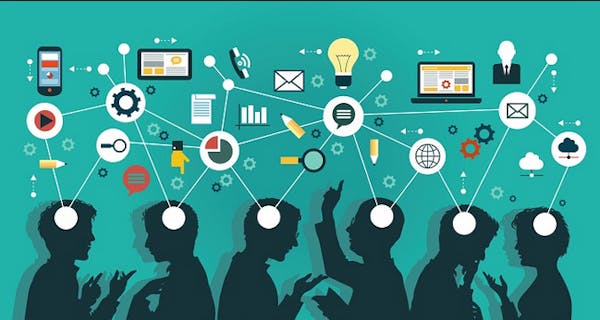 Learn how to learn, learners
Learning is a tricky process with so many things to account for. It's so easy to find yourself overwhelmed as you fumble your way through various textbooks, journals and crash course YouTube videos. You have things like time constraints to manage, resources to compete for and even biological issues such as The Forgetting Curve. While…