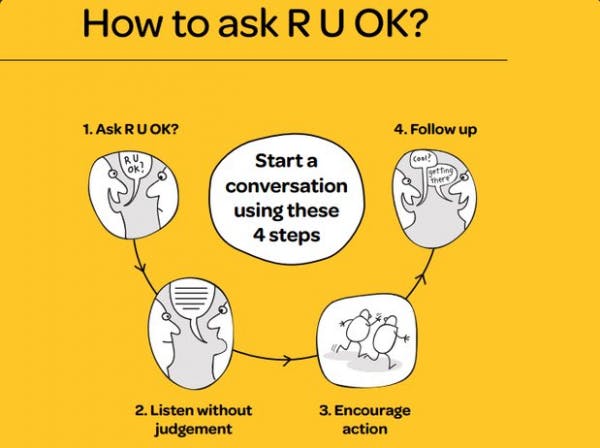 There's a right time and place, and it doesn't have to justbe today.
RUOK? Day is an excellent initiative, getting us all tothink about the people around us who might be hiding dark thoughts or simplynot doing as well as they'd hope. It's a good reason to reach out and make aconnection, and maybe even pull someone back from the brink.
But even though it's the name of the day, you don't want toskip around from person to person shouting those four letters in their facewith a happy grin. If you're serious about this, there are good and bad ways toapproach people. Here are some thoughts and tips.
Consider the timing
If you're going to ask someone to open up, it's important tohave the time to listen. On top of that, you should have somewhere private youcan have that conversation. It might be over a coffee, in a park or at their place.
Consider the individual
Not everybody is going to open up immediately. In a lot ofcases, approaching this issue is a bit more complicated than your openingquery. If you know them well enough, think about how you might get them tospeak to you. And if you don't think you're the right person, encourage them totalk to someone who is.
Listen to their response
This is probably the most important bit. You're not there tosolve or minimise their problems. You're there to listen, and encourage them totake action. That might mean seeking professional help, changing some lifestylehabits, setting up regular meet-ups or even getting in the habit of chattingover text.
Don't push back against them
Like we said, not everybody will want to talk – maybe notjust now, maybe not ever. Don't take this personally, and don't turn it into afight. In your own words, you want to let them know you're concerned, you careabout them and you're always available for a chat if they change their mind.
For moreinformation, check out the official RUOK? Site, and the resources below.
Resources
Headspace
Help with tough times for 14-25 year olds
1800 650 890
Lifeline
13 11 14
Qlife
Support for LGBTI people and families
1800 184 527
Suicide Callback Service
1300 659 467
People at risk of suicide, carers and bereaved
1800 55 1800
YOU MIGHT ALSO LIKE: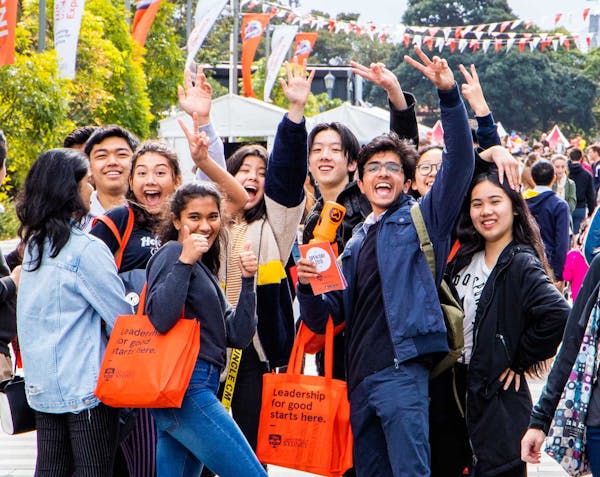 Early Offer Year 12 (E12) Scheme – Course Change
If you're worried about meeting the entry requirements for your E12 course, the University of Sydney is offering you the opportunity to change into another course of which you do meet the E12 entry requirements.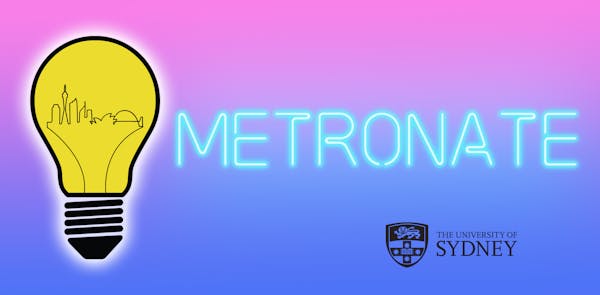 Metronate 2021 Winners!
Congratulations to Mitchell Minks from Mitchell High School and Adorable Chicken Duckies from Fairvale High School on winning the Metronate Challenge!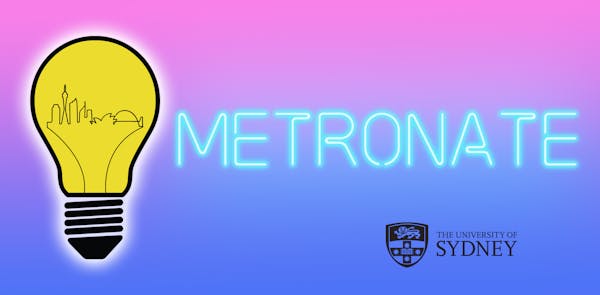 Metronate: Week 4
Awesome submissions! Keep up the professionalism and presentation quality! We're super excited to see your big ideas. This week, we refresh your idea, then pivot and scale it worldwide! To help out, we went through some definitions and examples.