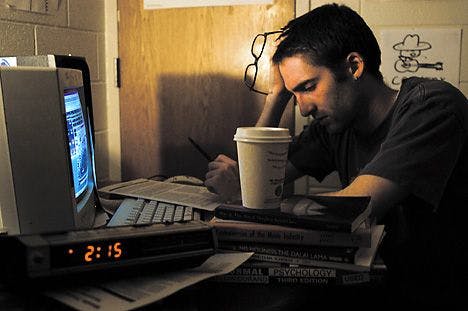 Sneak up quietly… then BAM!
Like all deadly missions, exams go better when you have a plan of attack. Even if you end up doing something completely different, it's still a good idea to head into that room with a brain full of purpose. (And course content, obviously…)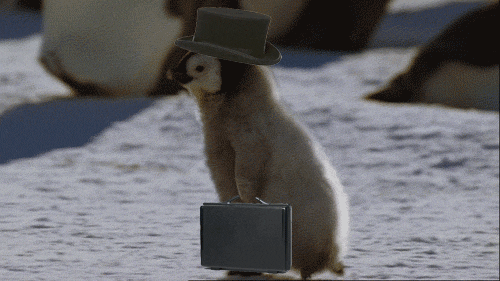 Give yourself plenty of time
Turn up early – you don't want to be rushing into the exam room all sweaty, flustered, busting and panicky. Get your stuff ready the night before, and arrive earlier than you usually would. That way, if there's a room change or something else unexpected, you'll have time to figure things out without freaking out.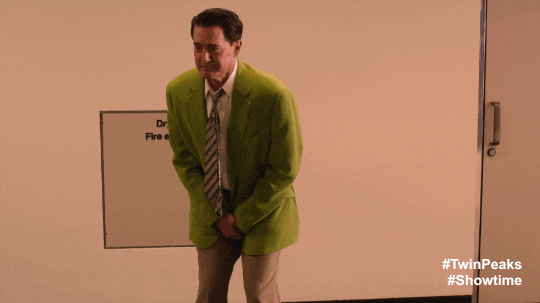 Don't drink Coke before you start
Or coffee, or anything else that makes you need to pee real bad. Trust us on this one.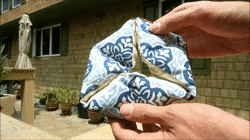 Read the instructions carefully
Twice, if you can, so you can spot any traps or tricky bits. If something doesn't make sense, put your hand up and ask. And while you're at it, give the whole exam a skim-read. See what's in there and make a plan for how you're going to answer these questions. (No idea? Read the next bit.)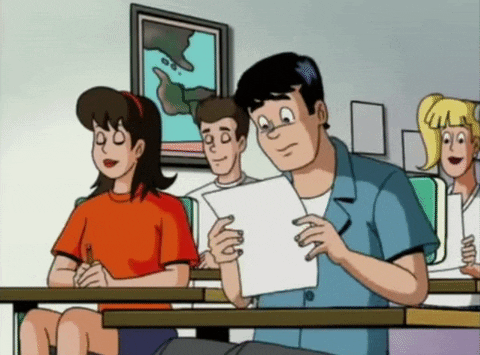 Knock them over and you'll be on a roll, with plenty of time to devote to the harder material. Since you skim-read the whole thing already, you'll probably have some ideas bubbling away in the back on your brain while you warm up on the easy bits. If not, it's still the best way to go – and if one of those "easy" questions turns out to be harder than you thought, leave it for now and come back later.
Don't just get up and leave
When you've finished your exam, squeeze your eyes shut, flick your throbbing hands out, crack your neck and look at the ceiling for a bit. Then go through all your answers again, to see if there's anything obvious you've missed. Even if it's a beautiful day outside and you're this close to freedom, it's worth taking this extra time to mine your responses for any extra marks.
YOU MIGHT ALSO LIKE: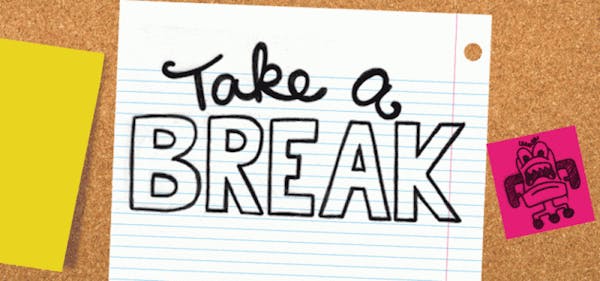 Build little breaks into your study routine
It's easy to get locked into your desk chair for long periods of time. Here are some ways to make sure you take a little break from your study. Just don't go too far in the other direction – you still gotta smash through that work! The best way to have a break is to…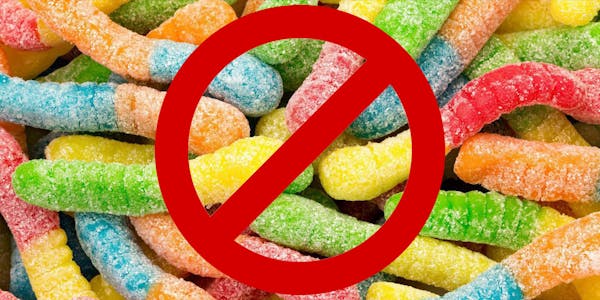 What to eat during last-minute study sessions
Rewarding yourself, or if we're being more honest here – bribing yourself with snacks is a long-standing and reputable study hack. The idea is that after every paragraph or page you read, you will find a sour worm staring up into your tired eyes. You pick it up, dust the sugar off your stained-yellow textbook…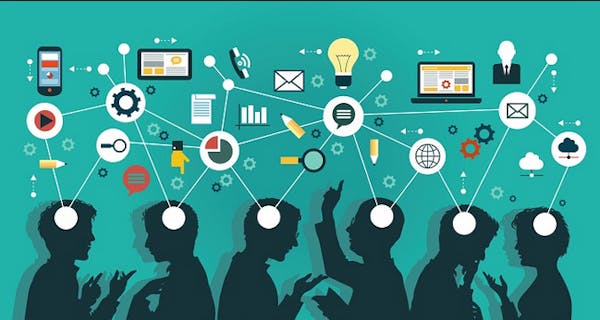 Learn how to learn, learners
Learning is a tricky process with so many things to account for. It's so easy to find yourself overwhelmed as you fumble your way through various textbooks, journals and crash course YouTube videos. You have things like time constraints to manage, resources to compete for and even biological issues such as The Forgetting Curve. While…