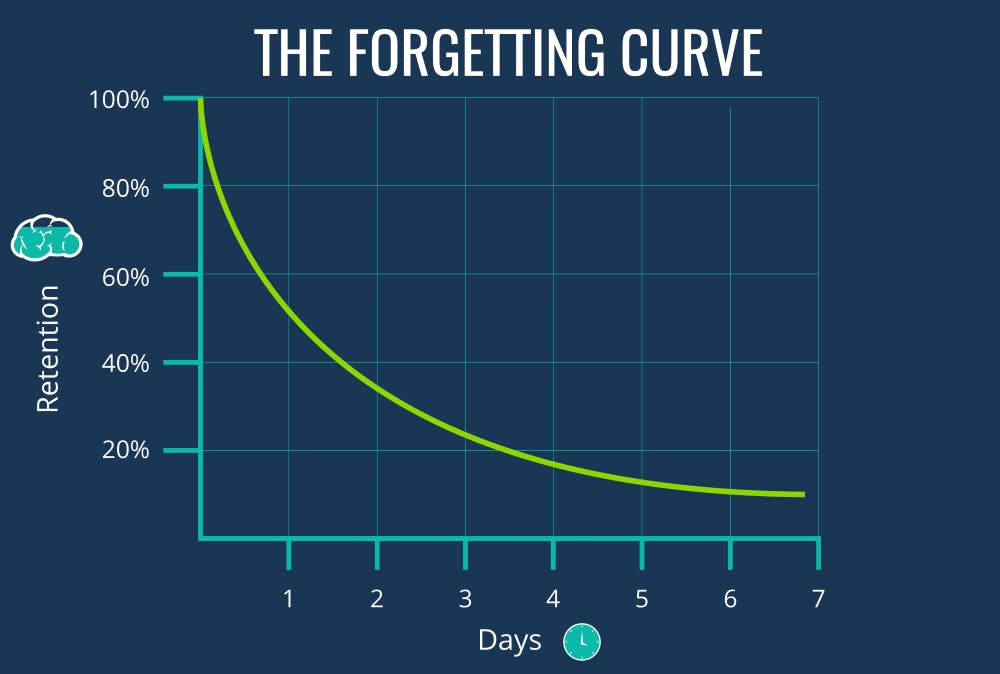 How many times have you crammed for a test and remembered everything the next day? Never? This is because of The Forgetting Curve, which suggests that our brains have a strict "use it or lose it" policy to keeping knowledge in our skulls.
What is this thing?
The Forgetting Curve is a mathematical formula which outlines the rate of which something is forgotten after it is first learned. It came to light in the 1880s when German psychologist Hermann Ebbinghaus performed a series of experiments which tested his memory. Basically, he discovered that he quickly forgot knowledge in a matter of days or weeks unless he actively reviewed the information. This is why cramming isn't a very effective study technique.
Is there anything I can do about it?
Forgetting things immediately after you've learned them is the worst. Fortunately, there are heaps of learning techniques around which tackle the Forgetting Curve directly.
Regular reinforcement
The most important thing to encourage memory retention is regular revision. Every time you review information, it backs up the knowledge in your brain. This means you shouldn't just be studying topics when they first pop up – you should be constantly going back and reviewing everything. Think of it like watering a plant. If you don't water your plant, it will wither away and eventually die. Sadness. But if you take care of your plant with water and sunshine, it will become strong and healthy.
Clarity and relevance
Make the information easier to absorb in the first place by creating your own personal learning modules. That sounds fancy, but we mean it's a lot easier to forget thing when you're learning something from a huge chunk of text from a textbook. Relaunch your knowledge with a diagram, or maybe even a video which describes your learning objective. As humans, we remember things tied more closely to ourselves. This creates a feedback loop which goes hand-in-hand with your regular revision.
Interaction
We learn things better when we're doing rather than just reading or listening. Adding interaction into your study habits allows you to stay alert so you don't lose focus. It also adds an extra element which cements memory retention. This includes things like creating visual study guides, gamifying your study habits and rewarding yourself with treats.
YOU MIGHT ALSO LIKE: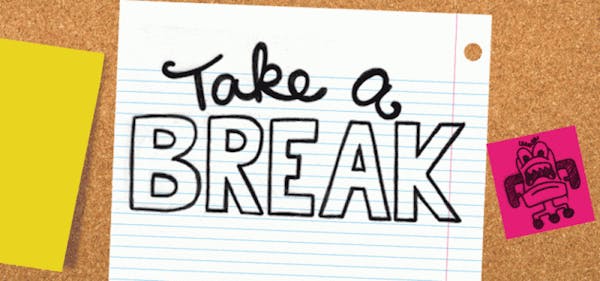 Build little breaks into your study routine
It's easy to get locked into your desk chair for long periods of time. Here are some ways to make sure you take a little break from your study. Just don't go too far in the other direction – you still gotta smash through that work! The best way to have a break is to…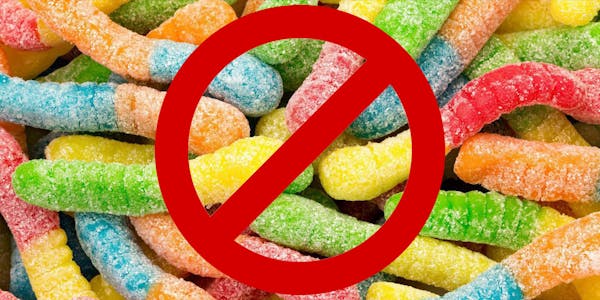 What to eat during last-minute study sessions
Rewarding yourself, or if we're being more honest here – bribing yourself with snacks is a long-standing and reputable study hack. The idea is that after every paragraph or page you read, you will find a sour worm staring up into your tired eyes. You pick it up, dust the sugar off your stained-yellow textbook…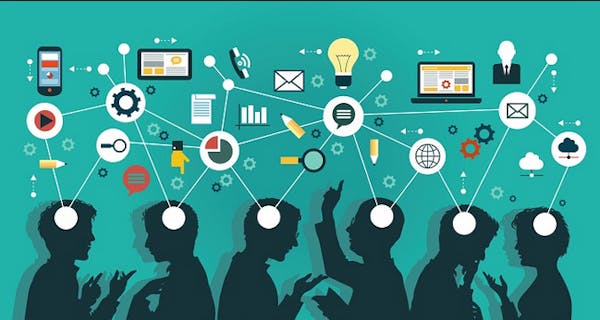 Learn how to learn, learners
Learning is a tricky process with so many things to account for. It's so easy to find yourself overwhelmed as you fumble your way through various textbooks, journals and crash course YouTube videos. You have things like time constraints to manage, resources to compete for and even biological issues such as The Forgetting Curve. While…