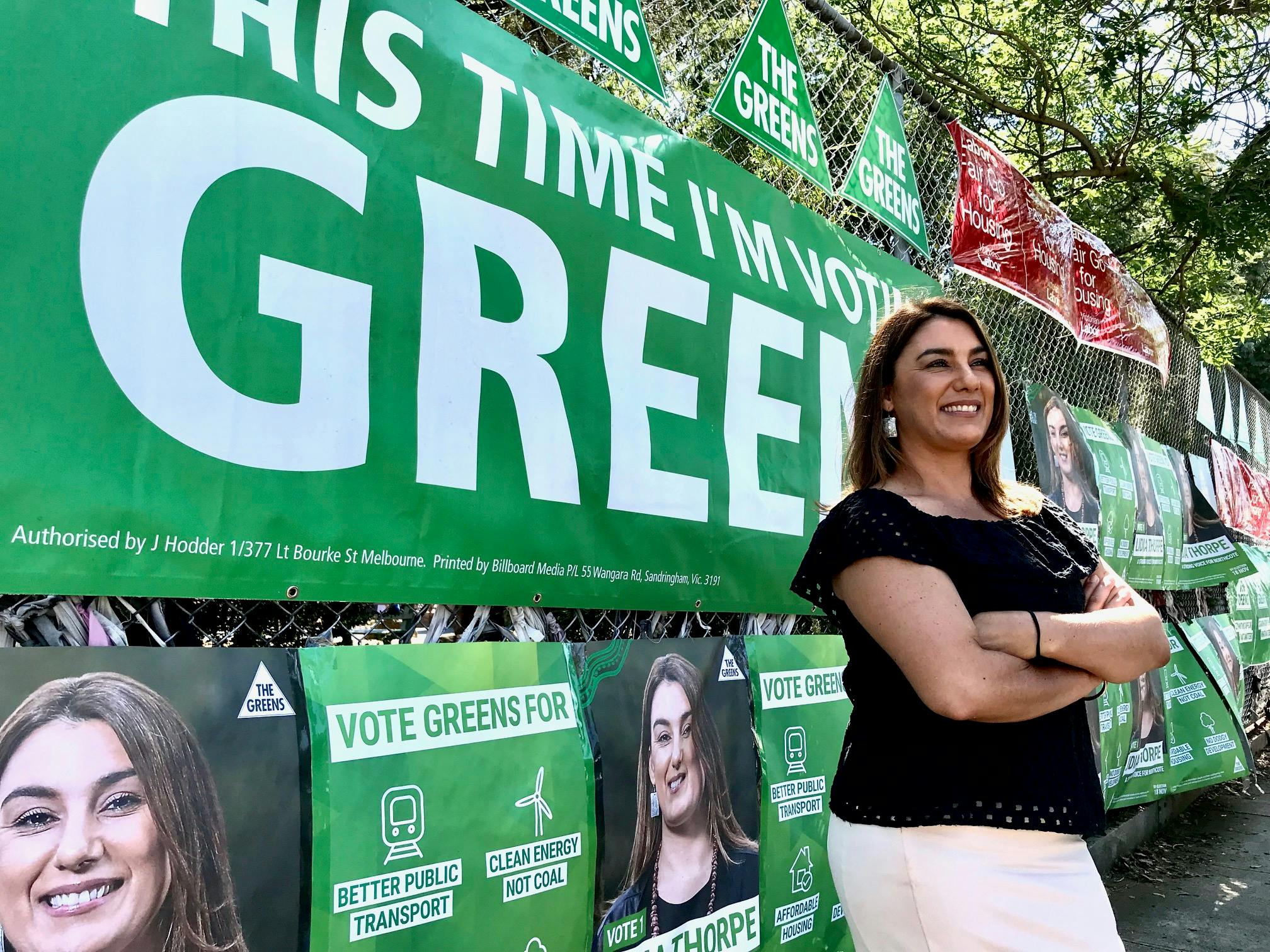 Gunnai-Gunditjmara woman Lidia Thorpe won in a landslide for the Greens, and she's here to tell you how you can follow in her footsteps.
After leaving school at 14 – she and her cousin were the only Aboriginal kids there, which led to a lot of racism-fuelled fights – Lidia Thorpe started working at the Koori Information Centre in Melbourne. From there she worked in a number of Aboriginal organisations in Victoria – social support, funeral services, child care – always taking on community roles.
"That was kind of my grounding, if you like," she says. "That made me realise that we gotta keep fighting for our people's rights and for our people's health and wellbeing, and not allow the injustices to continue."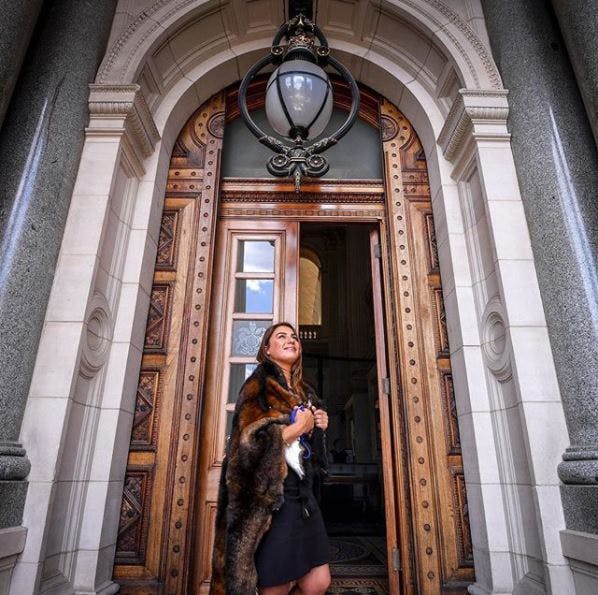 Now, after a lifetime spent being a strong voice for good, she's taken the seat of Northcote and is holding Victoria's state government accountable. We rang her for some advice.
What practical steps can teenagers take to make the world a better place?
"There are some really good channels in the social media space that kids can have a look at. Join some political groups on Facebook – there are some really good ones, particularly around the environment. Look at the major issues for the community you live in and what's being done about them. Who's speaking up about it? Are your leaders in your community doing that? Are they speaking up for the things that people care about?
"Talk to your old people, in your family. Ask them about their journey and their struggle. What was it like for them growing up in their community? What's changed and what should we be doing better? What should we be fighting for?"
And what are the benefits of being in Parliament as opposed to an outsider?
"Being able to ask questions of the government on decisions or legislation that they're putting forward. One of my first questions in Parliament was, 'Where is the school money?' All of these promises have been made – well, we want to know where the school money is and when it is actually going to be delivered.
"So putting them on notice in a way that they have to respond, and also being in a position where we can vote. We can vote against the government's decisions, and the more of us that we have in Parliament, the more we are going to make a bigger difference.
"We can also have one-on-one discussions with ministers and give some reasoning behind the concerns our community has on particular decisions or legislation that the government is putting forward."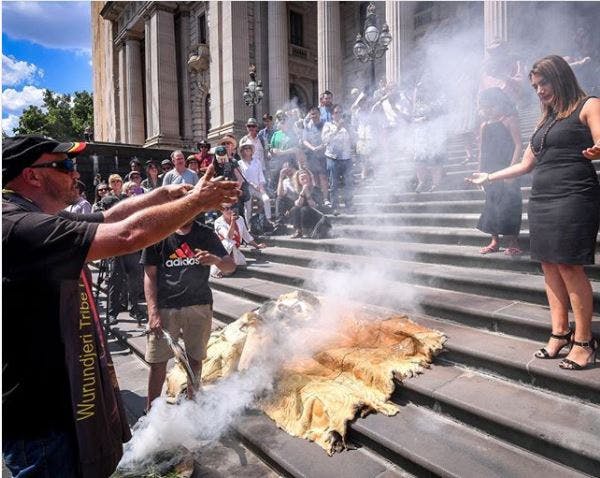 Do you think politics has changed much in the past 10 years?
"Slowly we're making some progress. We need to do a lot more, a lot more quickly than we are. Particularly around climate. We need to act quickly around transitioning away from coal. We need to look at the new technologies and the new opportunities that there are in different industries like renewable energy.
"I think for young people, that's what we need to be focusing our energy on, the renewable energy industry. How we can participate in those industries and move away from this dirty, dirty coal."
Thanks for chatting, Lidia. It's been a pleasure!
"Just lastly, I want to let anyone who's reading this know that if they ever want to email me or write to me with any particular question, I want them to do that. I want to be available to them as well. I'm passionate about that. My door is open, so please ask me anything."
YOU MIGHT ALSO LIKE: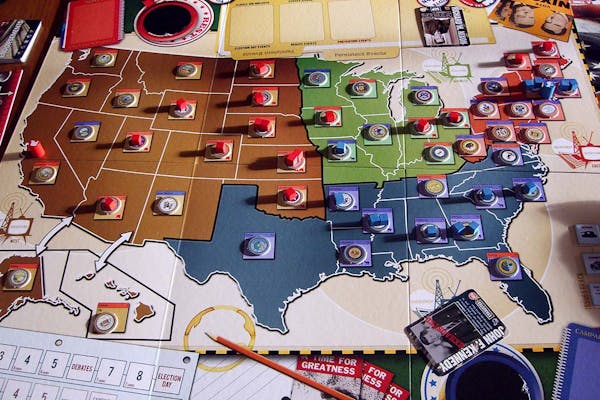 learn-something, news, politics
Nov 12, 2020
How does the American electoral system work?
Learn it now so you can be ready for the next one… if there is a next one. (Nah, there will be.) The eyes of the world have been on the USA's election, and it hasn't been the easiest thing to understand. For starters, it isn't like you vote either Democrat or Republican, and whoever…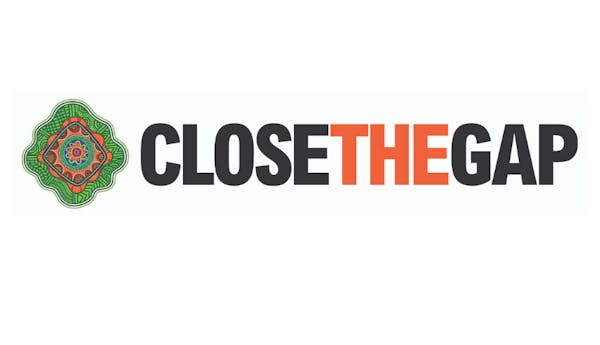 atsi, close-the-gap, politics
Mar 20, 2020
Close The Gap
This week held national 'Close The Gap' day, and it's so important in these times more than ever. We need to be mindful in these times and keep calm and remember the bigger picture. Indigenous people still have massive health issue and as this crisis gets bigger and bigger, it's becoming a worry on my…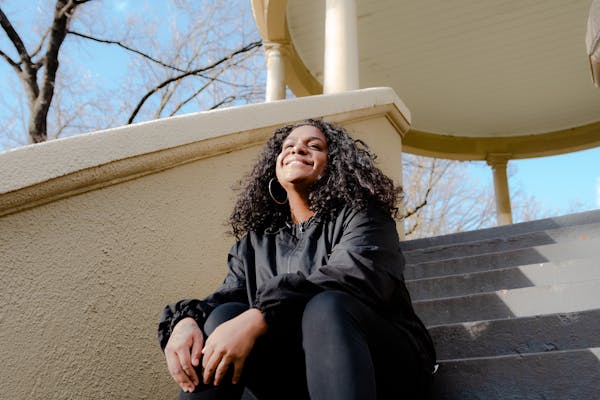 atsi, australian-politics, miiesha, music
Mar 4, 2020
Miiesha – Spitting fire and truth
Miiesha is a young Aboriginal and Torres Strait Islander artist that needs your attention right now! She's from central Queensland and she is killing it at the moment with having just dropped an absolute banger of a song, Twisting Words. Miiesha first caught my attention about late last year when I heard her song "Drowning"….