Many people dream of being pretty. But is the career of modelling as glamorous as it seems?
64% of all models have been told to lose weight by their agent or agency and more than half of the skinny girls you see on magazine covers and online are constantly told to lose weight because they were considered too big or fat for the industry.
Models bodies are not only criticised by their agents or fashion designers, they also are heavily judged by the media. In 2014, Kendell Jenner's body was plastered over Famous Magazine front page saying "Too Fat for the Runway." This was a photo shopped image by the magazine; however it brings to light the injustice of the fashion industry, where models bodies are constantly under scrutiny – within the industry and by external media.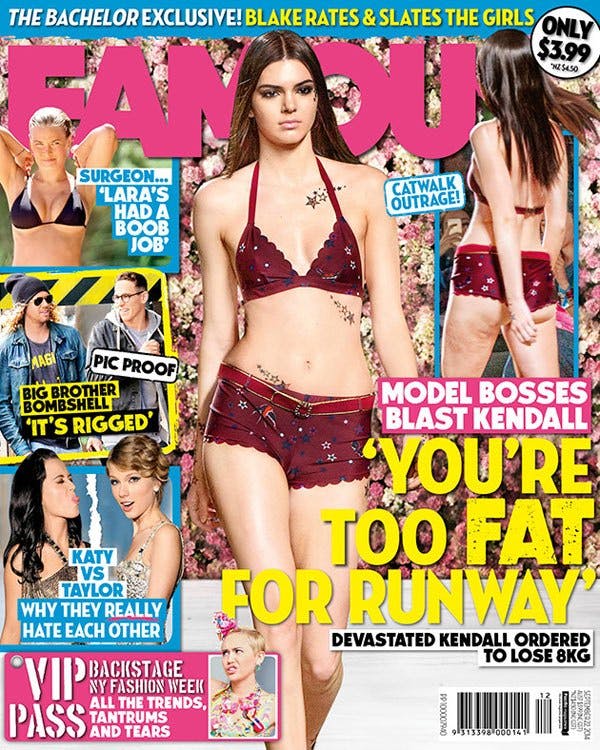 Modelling is a tough career. Victoria Secret models, are forced to train and eat like athletes, on restricted calorie diets – which can lead to eating disorders and unhealthy body issues. The job is also physically demanding, and models are expected to wear uncomfortable clothing, stilettoes and wear copious amount of hair products and make-up.
Supermodel Cara Delevigne has commented on the the harsh modelling industry, "When you model, there's no way you can't notice yourself.," she says. "Because you're constantly surrounded by people saying, 'Oh, she's too short, she's too skinny, she's this, she's whatever.' And you're right there. They're talking about you, and you're right there."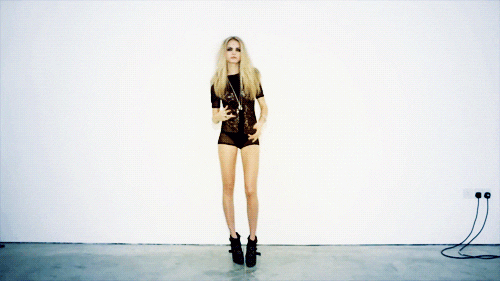 Hearing such criticism about yourself can be extremely damaging to your mental health. It can cause anxiety and make you feel insecure about your body. In 2015, 1 in 4 Australian teenagers had low self-esteem and self-worth in regards to their bodies. And modelling promotes these negative thoughts.
The impact of the fashion industry on women and the perception of women's bodies is that we judge other women's bodies by strict societal beauty standards, which leads to fat shaming and eating disorders. Although models do not decide what bodies are deemed beautiful, they perpetuate the unrealistic beauty standards, which does nothing but create negativity about different kinds of body shapes.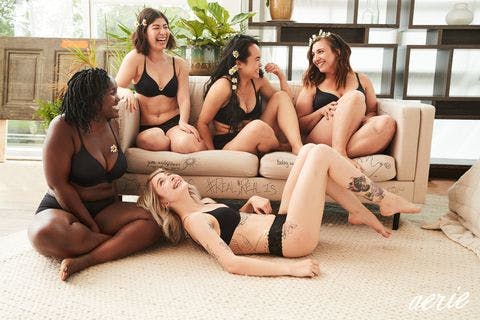 Thankfully, there are brands such as Aerie that are dedicate to no-Photoshop campaigns to help spread body positivity through the most powerful industry: women's fashion. Check out more brands that promote body positivity here: https://www.teenvogue.com/gallery/ad-photoshop-free-modcloth-aerie-target.
YOU MIGHT ALSO LIKE: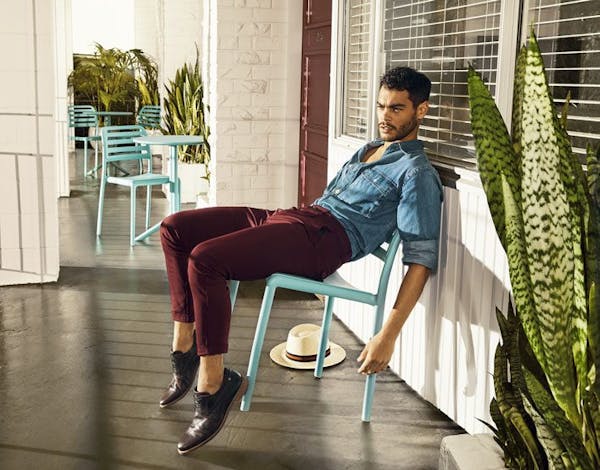 all-the-feels, fashion
Aug 19, 2020
Nathan McGuire: wearing it well
How the Western Australian model is reshaping Australia's fashion landscape, one pose at a time. Getting scouted on Instagram is the ultimate dream of all of us who look amazing and work well with filters, so it's nice to see that dream come true for someone like Nathan McGuire. Master of brooding poses and that…
eating, food, health
Jun 17, 2020
Making a healthy eating plan
When you want to start paying attention to the food you put into your body, it's important to be smart and realistic about it. A healthy eating plan is a weekly calendar of exactly what you'll be eating at every mealtime, and snacking situation. It's a way to plan out your food-based needs so you're…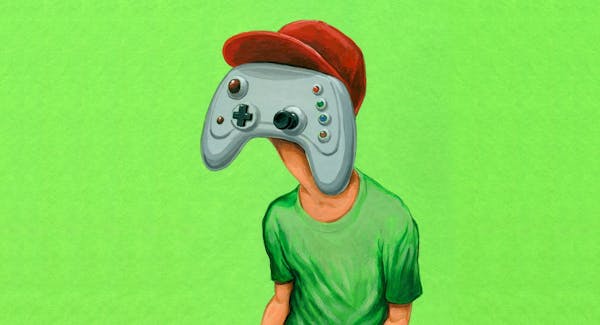 addiction, allthefeels, gaming, user-submitted-article, videogames
Mar 2, 2020
Confessions of a Game-a-holic: How to use this to your advantage
Ah yes, the feeling of defeating that last player or completing a game. We've all felt that moment of satisfaction. But sometimes this hobby can slowly manifest into an addiction. When you get on discord and are about to play some games with your friends, does the question, 'Do I have any homework?' even cross…