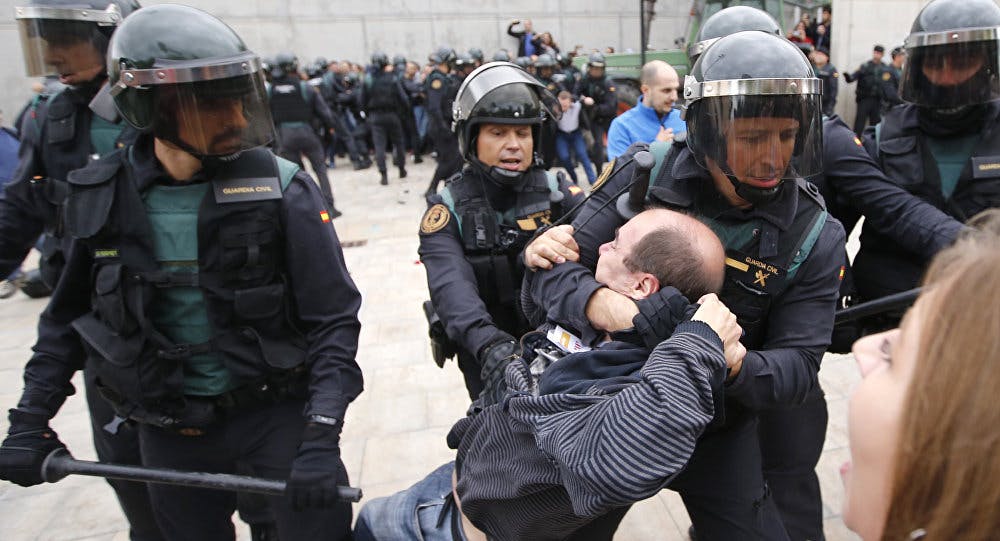 Apart from armed police going to town on unarmed protestors, that is…
Unless you're a close follower of geopolitics, you might not even know where Catalonia is. But it's in the news at the moment because the residents of Spain's second-biggest population area just voted in a referendum to become their own nation (with 90 per cent of voters in favour). That means a significant chunk of land on the Spanish border with France – and also including Barcelona – would be independent.
But.
Spanish PM Mariano Rajoy has been claiming all along that the referendum was illegal, and his government wasn't shy about unleashing riot-gear-clad police officers to shut down polling stations and beat the hell out of voters yesterday – as well as firefighters who formed a line to protect people. The Catalan government says 761 people were injured, as 4000 police were brought in to stop the vote happening.

Disgusting Spanish police are beating up firefighters. Spanish GOV are a threat to democracy #CatalanReferendum pic.twitter.com/873NGPWfyu
— Nadeem Ahmed (@Muqadaam) October 1, 2017
Why do they wanna be independent?
It's a long story, like these things always are. Basically, Catalonia used to have a lot of freedom, but when Francisco Franco took over the shop in 1939 and started Fascism-ing up the place, there were crackdowns. After he died in 1975, Catalonia slowly started getting more power and freedom again. In 2006, they were symbolically declared a nation, but the Constitutional Court of Spain reversed a lot of the 2006 reforms in 2010.
Since then, Catalonia has been getting steadily angrier. They don't like Madrid, they don't like tourists turning Barcelona into a party playground and they don't like contributing more to the Spanish economy than they get in return.
Plus, they have their own languge, culture and flag.
What now?
More violence, probably. And cool symbolic gestures like this:

Farmers in Catalonia have blocked the entrances to the harbour to stop more riot police getting off the ships pic.twitter.com/uPDOT5Xpyz
— P O'Neill (@Big_Jim__Larkin) October 1, 2017
Rajoy isn't going to let Catalonia go without a fight. And Catalonian President Carles Puigdemont isn't backing down, saying, "With this day of hope and suffering, the citizens of Catalonia have won the right to an independent state in the form a republic."
YOU MIGHT ALSO LIKE: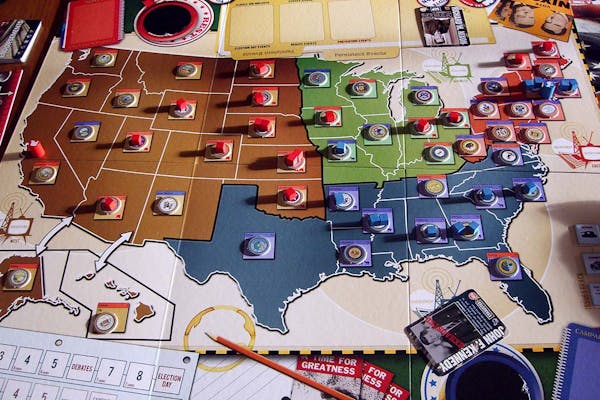 learn-something, news, politics
Nov 12, 2020
How does the American electoral system work?
Learn it now so you can be ready for the next one… if there is a next one. (Nah, there will be.) The eyes of the world have been on the USA's election, and it hasn't been the easiest thing to understand. For starters, it isn't like you vote either Democrat or Republican, and whoever…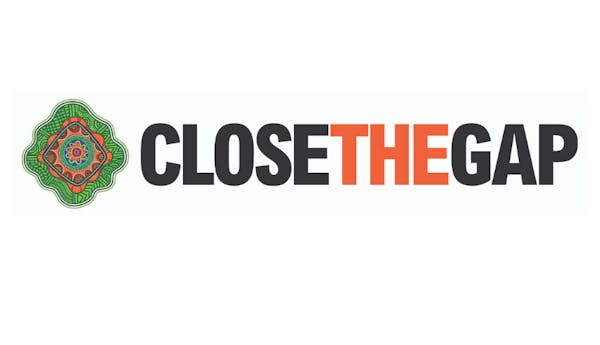 atsi, close-the-gap, politics
Mar 20, 2020
Close The Gap
This week held national 'Close The Gap' day, and it's so important in these times more than ever. We need to be mindful in these times and keep calm and remember the bigger picture. Indigenous people still have massive health issue and as this crisis gets bigger and bigger, it's becoming a worry on my…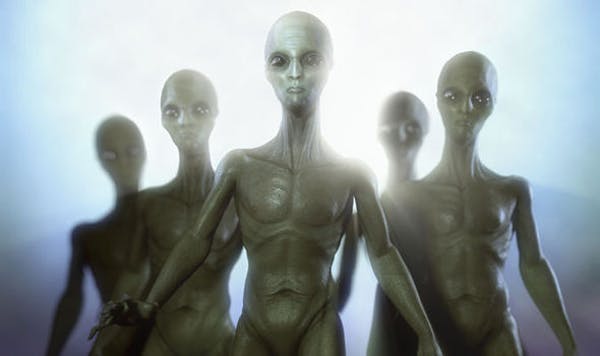 learn-something
Nov 28, 2019
Meeting new people in a new place
You're a stranger in a strange land: how do you turn all those unfamiliar faces into friends? Moving to a new city – or even a new school – can be a scary experience. It makes you think about who you are, and what that means when you're separated from the people you've grown up…