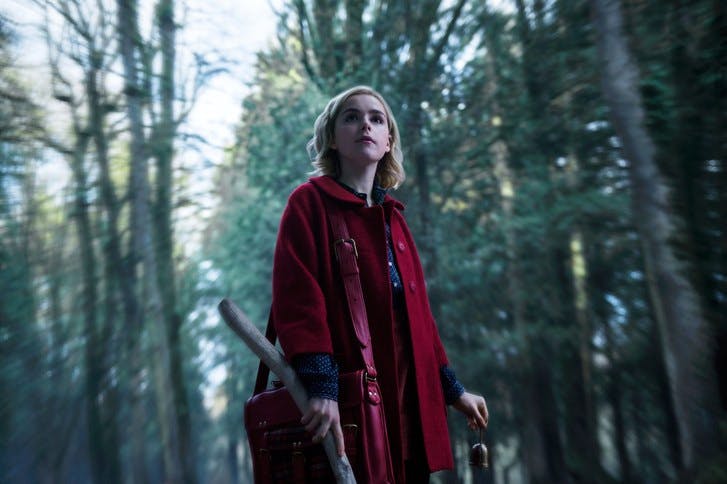 An adaptation might start as fanfic… or something completely different.
We live in a world of adaptations, where people take an old story and remake it for a modern audience – but if you read an Archie comic from the 1950s, you're not going to find much that's in common with Riverdale. They did a whole thing about it in MAD Magazine: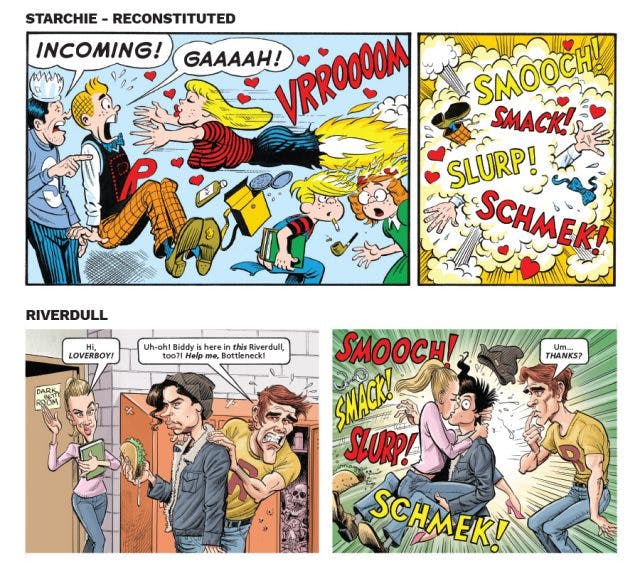 The same goes for The Chilling Adventures of Sabrina, which is remixing both an Archie spin-off comic *and* an extremely 90s sitcom about witches. Compared to the earlier versions, it's a lot darker, featuring significantly more Satan and way less sassy talking cats (that might be because Kiernan Shipka is allergic to them, but still).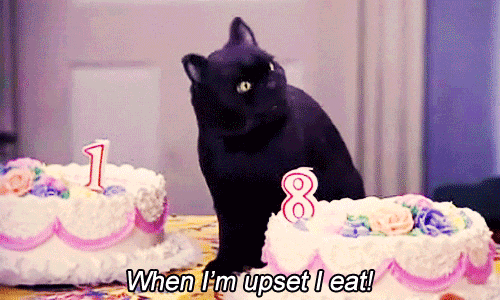 And old-school horror fans have been complaining that The Haunting of Hill House is nothing like the original book (it's essentially a completely different story, with a few names and references taken from Shirley Jackson's 1959 novel).
What does this mean for you?
It means everything is up for grabs, and you can cherry-pick the things you enjoy from a book/movie/game and spin them into something original. The "purists" might get mad at you for ruining their childhoods by turning Thundercats into cartoony critters, but who ever cared what they think anyway?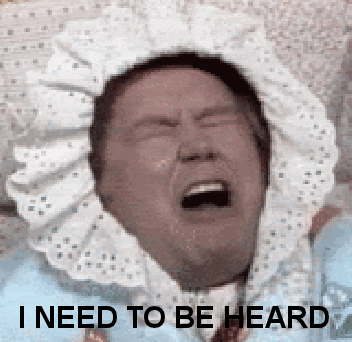 Obviously this is a tough question that's going to have different answers depending on who you ask, but at the core there's a related question: Why does this adaptation exist? If it's going to be exactly the same as the original, why bother? Here are some potential reasons for rewriting someone else's story – whether you are redoing the whole plot or just thieving a few characters here and there:
Once you've got that reason, you'll have a better idea of what you want to take from the original, what you want to chuck out and what you want to expand or mutate into a new form. And then you can start writing your dark and edgy remake of Ben 10!
YOU MIGHT ALSO LIKE: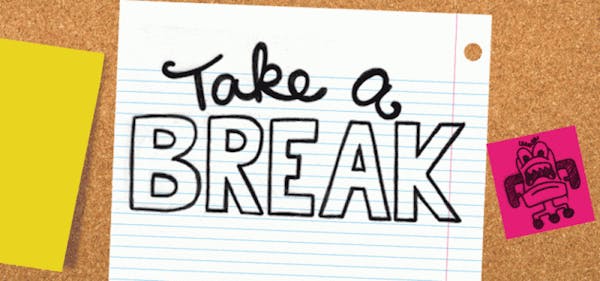 Build little breaks into your study routine
It's easy to get locked into your desk chair for long periods of time. Here are some ways to make sure you take a little break from your study. Just don't go too far in the other direction – you still gotta smash through that work! The best way to have a break is to…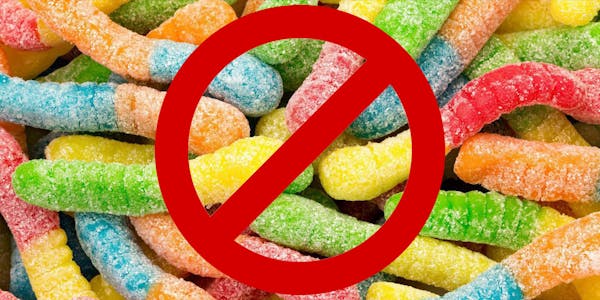 What to eat during last-minute study sessions
Rewarding yourself, or if we're being more honest here – bribing yourself with snacks is a long-standing and reputable study hack. The idea is that after every paragraph or page you read, you will find a sour worm staring up into your tired eyes. You pick it up, dust the sugar off your stained-yellow textbook…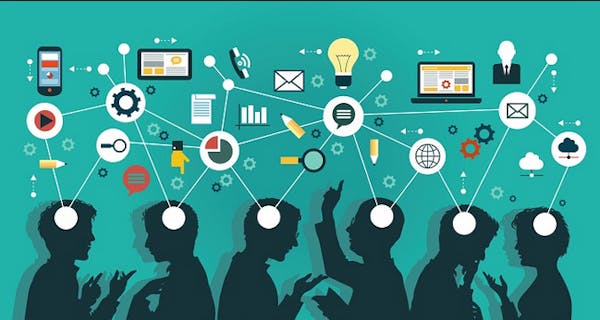 Learn how to learn, learners
Learning is a tricky process with so many things to account for. It's so easy to find yourself overwhelmed as you fumble your way through various textbooks, journals and crash course YouTube videos. You have things like time constraints to manage, resources to compete for and even biological issues such as The Forgetting Curve. While…