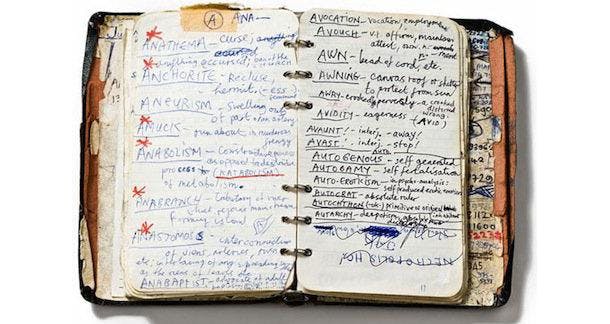 The more words you know, the easier your essays will be to write.
This one's easy – open a dictionary, start at "aardvark" and work your way through to "zythum". Job's done, see ya later.
Oh what? You want some tips that are "realistic" and "not insane"? How about this lot?
Read as much as possible
This is really the key to learning new words and improving your vocabulary. The more you read, and the more you push yourself to read more difficult stuff, the more of these things will stick in your mindtanks. Just be grateful you live in a time where you can read a word like "infundibuliform" in a book and can immediately Google it instead of having to reach for an enormous dictionary (it means "funnel-shaped").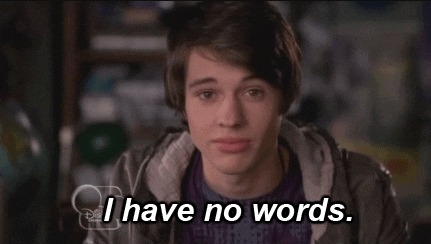 Write down new and strange words you come across
Pick a page in your notebook, start a new list in your app of choice (like Evernote, say), open a Google Doc and call it "VOCAB". Then, whenever you stumble across a new, weird word – especially if you like the sound of it – add it to your list. Include a definition, so you know what it means when you come back to the list ("cordiform" means "heart-shaped).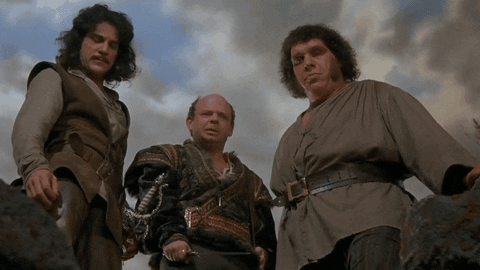 Don't be scared of misusing them
It's so, so common for people to read a word, know what it means for years, then say it out loud and get it totally wrong (here's an example – "hyperbole" is pronounced "hyper-bol-ee"). It's also common to get the meaning slightly wrong when you're learning new words. Make some mistakes and learn from them.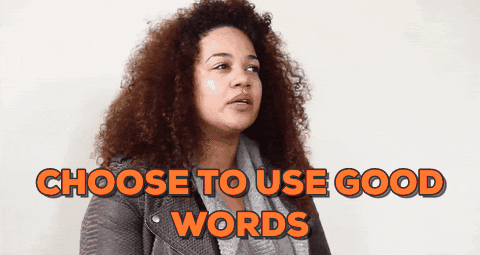 Use 'em or lose 'em
Maybe right now you've learnt that "callipygian" means "having beautifully formed buttocks", but if you don't slip it into your writing or speech, that meaning will slip right out of your head. Using words also means you'll figure out how to use them properly (see the previous point). If you're confused on this point, ask a teacher. Then get all smug because they've never heard of a "cromlech" (that's a circle of standing stones, like Stonehenge).
YOU MIGHT ALSO LIKE: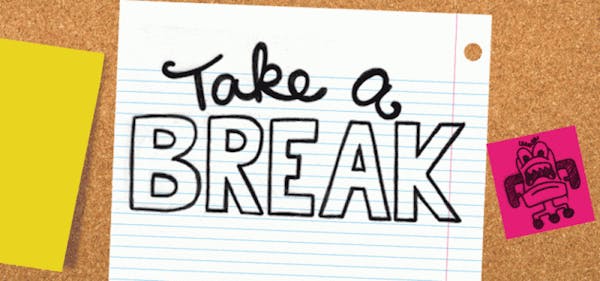 Build little breaks into your study routine
It's easy to get locked into your desk chair for long periods of time. Here are some ways to make sure you take a little break from your study. Just don't go too far in the other direction – you still gotta smash through that work! The best way to have a break is to…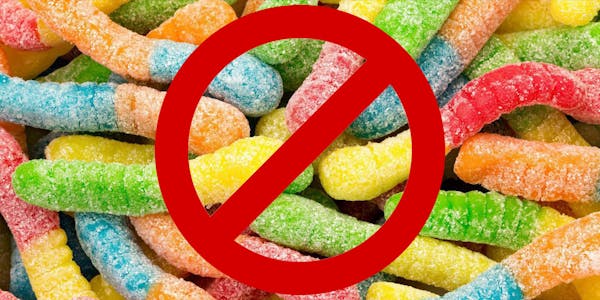 What to eat during last-minute study sessions
Rewarding yourself, or if we're being more honest here – bribing yourself with snacks is a long-standing and reputable study hack. The idea is that after every paragraph or page you read, you will find a sour worm staring up into your tired eyes. You pick it up, dust the sugar off your stained-yellow textbook…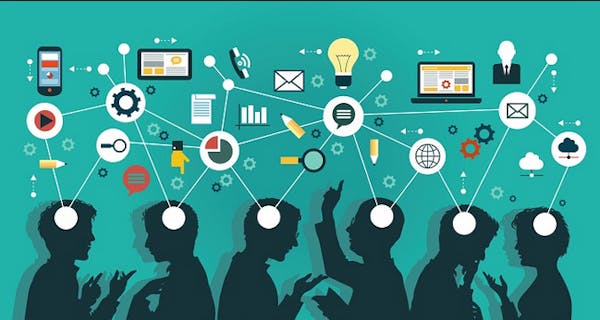 Learn how to learn, learners
Learning is a tricky process with so many things to account for. It's so easy to find yourself overwhelmed as you fumble your way through various textbooks, journals and crash course YouTube videos. You have things like time constraints to manage, resources to compete for and even biological issues such as The Forgetting Curve. While…