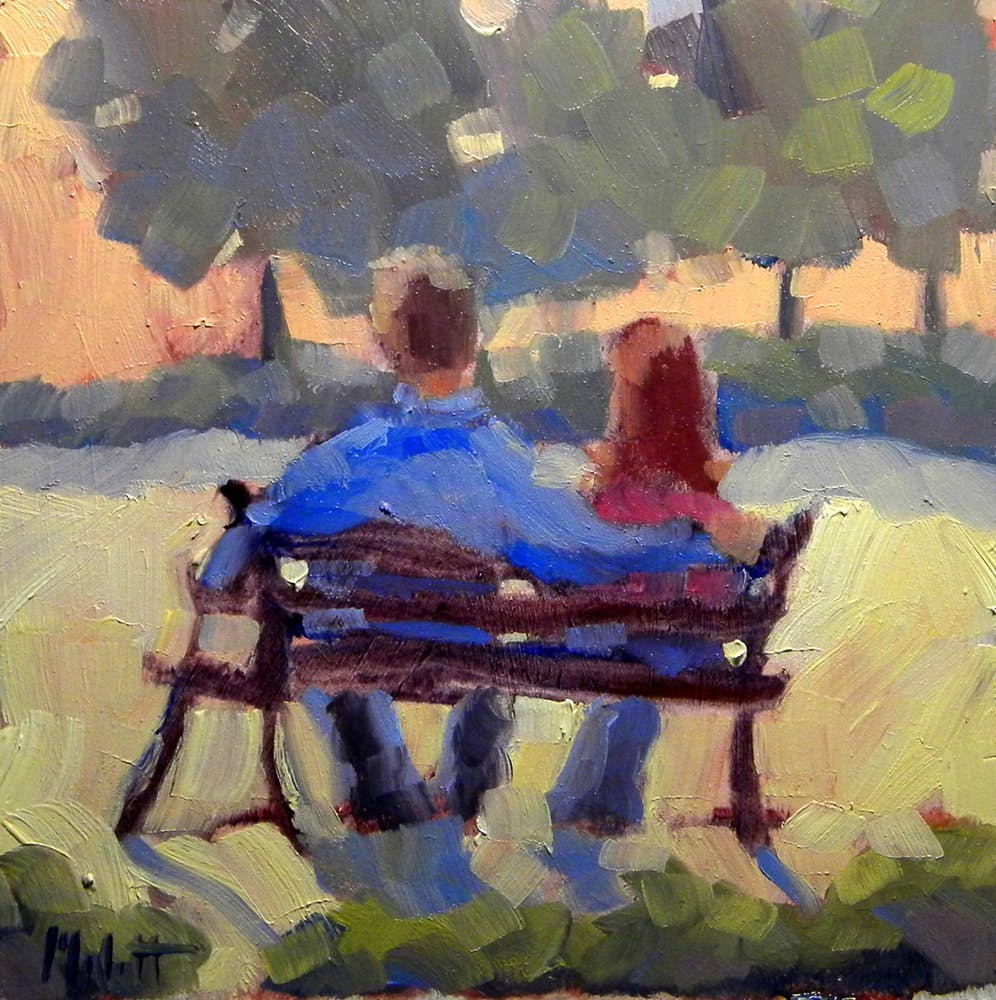 His eyes remind me of the stars that I gaze at through my window, shining brightly, so imperfect. His presence reminds me of the night sky; I look forward to its uniqueness each night. I think of him when everyone around me is sleeping when I can finally hear my thoughts and imagine a life where I could have him to myself.
A small smile sits on my lips as I wait on the bench of our place. The park trees swing in the late afternoon breeze and the sun hangs low, trying to comfort me. I watch his silhouette jogging towards me from the parking lot.
"What's the matter?" He exhales.
"You didn't run that far"
I tap the wooden bench on my right, motioning him to sit.
"How was the car ride?" I mumble and turn my gaze to the grass.
The bench creaks as he leans back and puts his arm on his neck, nervous.
"It felt like it took ages, but I'm happy to be here. I can stay for a week this time since I finished my last exams. The last three months have been torturous. It feels good to be here" He chuckles in relief.
I nod slowly and watch as the grass swayed.
"You're worrying me. We've been together for years and I've never seen you like this." He says, taking my hand. I move my body to face him.
"A week isn't good enough?" he says sadly. I cross my legs to sit comfortably and look up at him.
"It's more than good enough but both of us have finished school and you haven't told me what you're going to do. You keep telling me you haven't heard from any universities but I know you're lying!" My smile sinks and he lifts his eyebrows up at me.
"I want to keep it a surprise," he says casually, trying to hide the small curls on each side of his mouth.
I pull my hand away from his, "I don't want to be like this…I don't want to see you every couple of months. I want to see you every day. I want to build something more." I look into his eyes for an answer but was met with silence. We sat in the thick fog of silence for a minute.
"I can't tell you, love, not yet," he finally said.
"I don't want to be far apart anymore if you're going far away, I don't know if I can handle it. No more suffering…" I beg with a hurtful laugh.
Another minute passes and he doesn't look at me, I stand up. I pat down my creased skirt and take a deep breath before turning slowly on my heel. I ball my fists and put my chin up before walking in the direction of my car, past the tree we sat under as kids –  I couldn't bear to look at it.
"Ash!" He calls, runs behind me and grabs my arm, "I didn't want to tell you until our anniversary on Monday, but I got into The City University, my sister is moving into a house around here, it will be only a twenty-minute drive to see you!"
I felt tears prickle at the edge of my eyes and his smile hit his ears. His hands reached into his pocket and out comes a small white box. "This is a promise that I want to spend the rest of my life with you." He looks down at the floor, before kneeling on one knee. A gasp escapes my lips and I feel my heart race as if it were going to take flight through my chest.
"What are you doing?" I feel my lower lip tremble.
"Ashley…will you marry me?"
YOU MIGHT ALSO LIKE: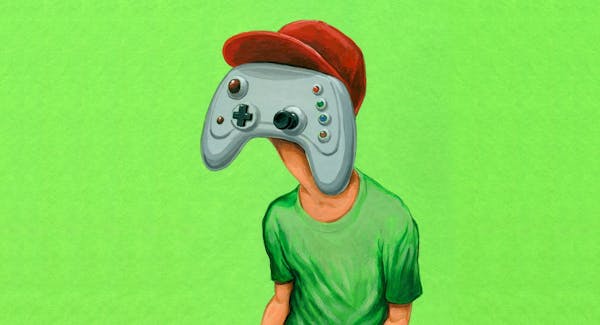 addiction, allthefeels, gaming, user-submitted-article, videogames
Mar 2, 2020
Confessions of a Game-a-holic: How to use this to your advantage
Ah yes, the feeling of defeating that last player or completing a game. We've all felt that moment of satisfaction. But sometimes this hobby can slowly manifest into an addiction. When you get on discord and are about to play some games with your friends, does the question, 'Do I have any homework?' even cross…
user-submitted-article
Mar 17, 2019
EMAILED – User Submitted – 100 Tips To Stress Less
(The idea would basically be a long list of physical and mental things that students could use to keep calm and not take on too much stress. Mental health tips too.) Some examples would be: Take breaks Remember to breathe Set achievable daily goals Drink!! Water!! Get enough sleep. Start assignments early Try finishing your…
user-submitted-article
Mar 15, 2019
EMAILED – User Submitted – A Magazine With An Advantage
A Magazine With An Advantage Who knew a magazine could get someone off the streets? Homelessness is on the rise, and is becoming more and more of an issue in Australia. Currently, there are many organisations, both independent and government supported, who help homeless people. One of these enterprises stands out the most, and that…