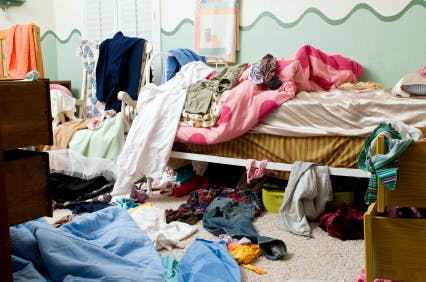 Trust us – this isn't a trick.
Having to clean your room is one of the most annoying chores you can be given, but it has some really great benefits. This is especially true if it's where you spend your time studying, listening to music, gaming and/or hanging out. But you might not know that the actual process of cleaning can be good for your mindtanks, too.
Prepare to getorganised to tidy up
For best results, pick a cleaning playlist. Organise a "work space" – maybe your bed or the middle of the floor if there's room – where you can chuck stuff while you're sorting through it. Grab a cloth and/or sponge and/or feather duster. Have a drink ready. Whatever you need to get in the headspace for a whirlwind of up-tidying. Try not to see it as something boring you have to do. Sorting things can be like meditation, taking each object and dealing with them one at a time.
Do one thing at atime
Maybe you move from one side to the other. Maybe you go area by area – desk, stack on chair, wardrobe, under the bed… The important thing is to finish one task before you start another one. Otherwise you end up making everything look even worse when you crash out of energy halfway through and sit on the floor a little while. No, what we're looking for here is a mental state of flow – where the music is playing, and you're whipping items into (a) where they live or (b) the bin, before moving on to the next area.
Listen to thisBuddhist monk
You don't have to take our word for it. Tokyo-based monk Shoukei Matsumoto wrote a whole op-ed on how good cleaning is for your mental health. "Cleaning practice, by which I mean the routines whereby we sweep, wipe, polish, wash and tidy, is one step on this path towards inner peace," he says. "In Japanese Buddhism, we don't separate a self from its environment, and cleaning expresses our respect for and sense of wholeness with the world that surrounds us."
Grab a garbage bag and get stuck in!
YOU MIGHT ALSO LIKE: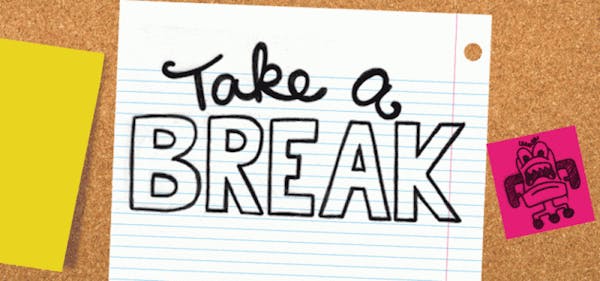 Build little breaks into your study routine
It's easy to get locked into your desk chair for long periods of time. Here are some ways to make sure you take a little break from your study. Just don't go too far in the other direction – you still gotta smash through that work! The best way to have a break is to…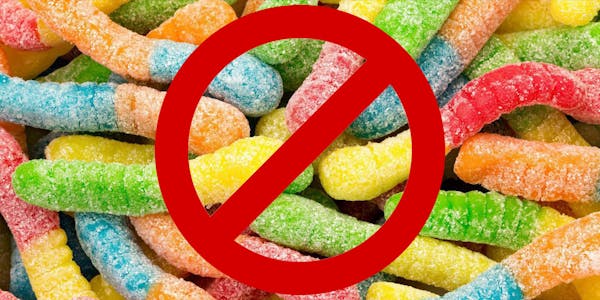 What to eat during last-minute study sessions
Rewarding yourself, or if we're being more honest here – bribing yourself with snacks is a long-standing and reputable study hack. The idea is that after every paragraph or page you read, you will find a sour worm staring up into your tired eyes. You pick it up, dust the sugar off your stained-yellow textbook…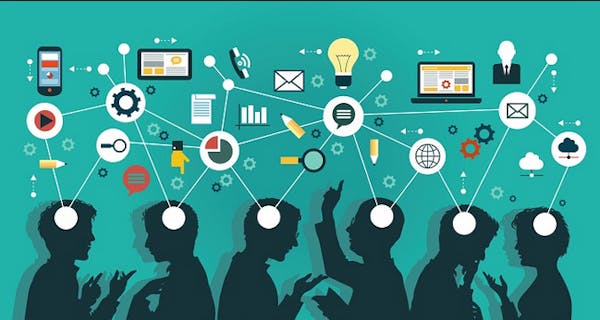 Learn how to learn, learners
Learning is a tricky process with so many things to account for. It's so easy to find yourself overwhelmed as you fumble your way through various textbooks, journals and crash course YouTube videos. You have things like time constraints to manage, resources to compete for and even biological issues such as The Forgetting Curve. While…