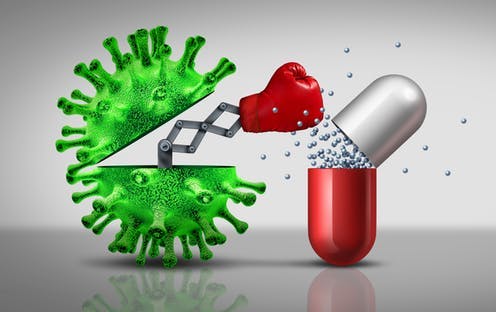 Medicine versus bacteria is an arms race.
You know the old saying, "Whatever doesn't kill you makesyou stronger"? That's especially true for bacteria. Whenever you're sick andthe doctor gives you a dose of antibiotics to fight off the tiny baddies insideyour body, there are survivors. And they become antibiotic-resistant.
In gaming terms, they level up, with better armour and morehit points.
Bacteria is everywhere. It's all over you and inside you andcovering everything you look at. In fact, there are 10 times the number ofbacterial cells in your body than there are human cells. That's a lot, but mostof them are helpful.
When you take antibiotics, they slide into your system and startinterrupting cell wall synthesis or interfering with vital processes thatbacteria need to do their dirty thing. This has meant we no longer have toworry about a bunch of diseases that would've killed us stone dead in the past.
But because of that whole "evolution" thing, randommutations occur in bacteria, some of which give them an edge. These tougher individualssurvive the antibacterial blast while their weaker mates go down… which meansmore room and resources for them to expand.
That's how you get superbacteria, and the misuse and overuse of antibiotics makes this happen faster and more often.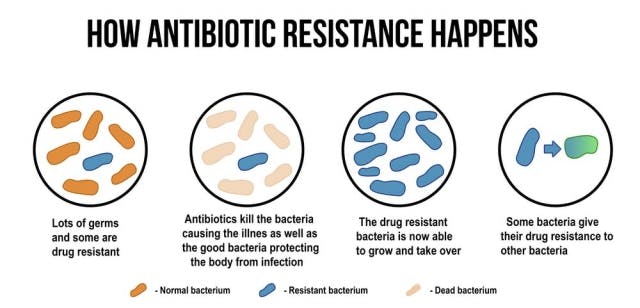 In short, it makes common infectious diseases harder totreat. We're talking big names like pnuemonia and tuberculosis, which are ripefor a comeback if we don't find ways to deal with the problem. There are also arange of scary little critters who want to ruin your life and don't care whatantibiotics have to say about them – methicillin-resistant Staphylococcusaureus (MRSA), salmonella and E. coli, for example.
On an individual level, practising good hygiene is the best counterattack.That means regularly washing your hands, preparingfood properly and avoiding close contact with sick people. It also meansnot taking antibiotics when you don't need to, not sharing antibiotics withothers and always following medical advice when it comes to them.
On a scientific level, there's a lot of research being donein this space. Stuff like bacteriophages (viruses that "eat" bacteria from theinside), improved use of vaccines and speeding up diagnostics to more quicklyfigure out if specific infections needs antibiotics or not.
YOU MIGHT ALSO LIKE: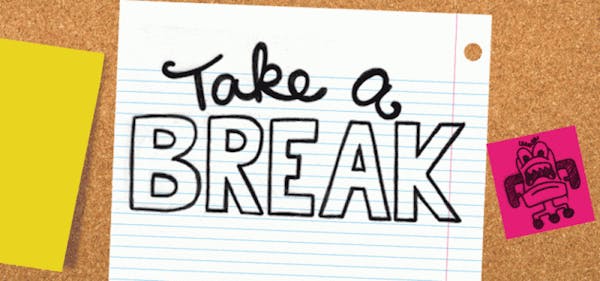 Build little breaks into your study routine
It's easy to get locked into your desk chair for long periods of time. Here are some ways to make sure you take a little break from your study. Just don't go too far in the other direction – you still gotta smash through that work! The best way to have a break is to…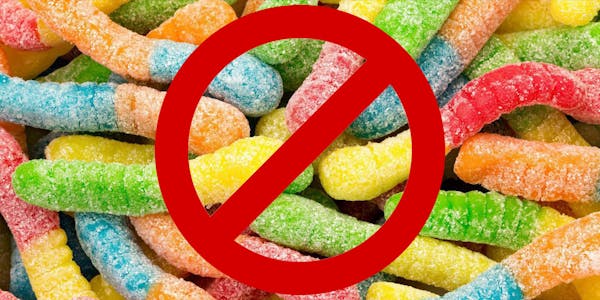 What to eat during last-minute study sessions
Rewarding yourself, or if we're being more honest here – bribing yourself with snacks is a long-standing and reputable study hack. The idea is that after every paragraph or page you read, you will find a sour worm staring up into your tired eyes. You pick it up, dust the sugar off your stained-yellow textbook…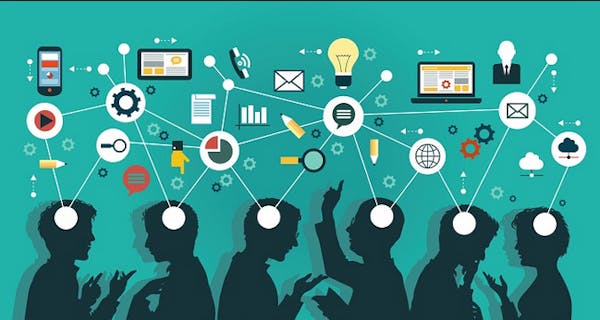 Learn how to learn, learners
Learning is a tricky process with so many things to account for. It's so easy to find yourself overwhelmed as you fumble your way through various textbooks, journals and crash course YouTube videos. You have things like time constraints to manage, resources to compete for and even biological issues such as The Forgetting Curve. While…