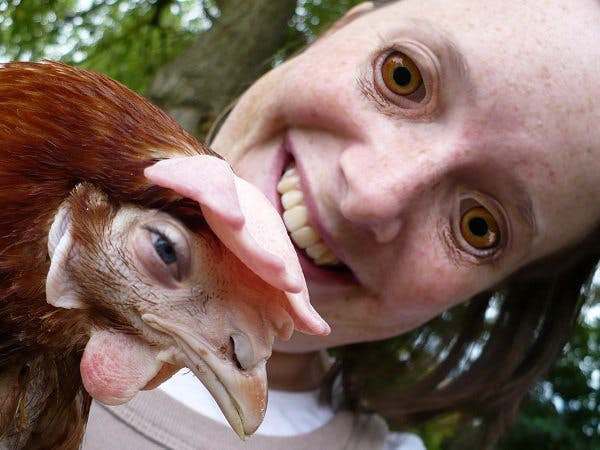 They're lying to us, every second of every day.
Here's something you may not know about the orbs rolling in your face-holes: they're not very well designed. In fact, they're basically a collection of hacks that nature has built up over time to make sure we feel like we're seeing something close to reality.
You're always watching a recorded playback
We don't see things live, which is kinda mind-blowing when you learn about it. We move our eyes in quick bursts called "saccades", which makes everything blurry. So your brain puts your vision on pause, then shows you the new field of vision…but also tells you that you were seeing this the whole time. It fully tricks you. You can test this by looking at a watch or clock with a ticking second hand. Keep your head still. Look away with just your eyes, then look back again. It'll seem like the second hand has taken slightly longer than usual to move.
You'll never see your eyes move in a mirror
If you don't have an analogue wristwatch (which…fair enough, it's 2018), try using a hand mirror. Move it closer or further away from your face, look around – you'll never see your eyes move because you're actually blind while that's happening. If you want to see those balls roll around, you can use your phone camera, because it has a slight delay.
We all have a fairly large blind spot
Once again, our mindtanks lie to us. There's a six-degree spread from each eye that doesn't have light-sensitive cells in it, so our brain fills in what it thinks is probably there. To test this one, all you need to do is follow these instructions: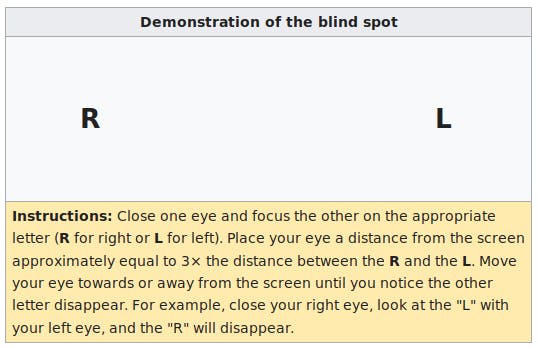 Action-specific perception means we can't judge sizes
Here's another trick: if you throw balls of different sizes at people, they'll give you certain answers when you ask them how big the balls are. Now, if you throw those same balls at the same people, but this time they have to hit them with a bat, they'll estimate the balls as being bigger! This means our brains exaggerate the size to help us hit them more easily.
So there you go. You can't trust your eyes to tell the truth, but they're doing their best to help you survive.
YOU MIGHT ALSO LIKE: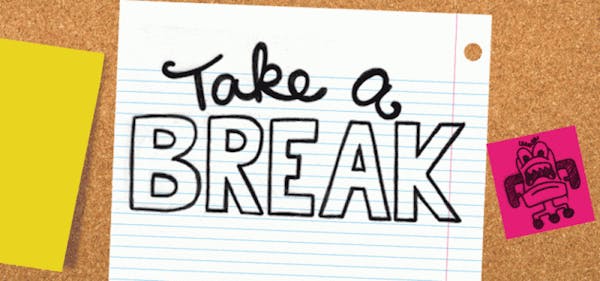 Build little breaks into your study routine
It's easy to get locked into your desk chair for long periods of time. Here are some ways to make sure you take a little break from your study. Just don't go too far in the other direction – you still gotta smash through that work! The best way to have a break is to…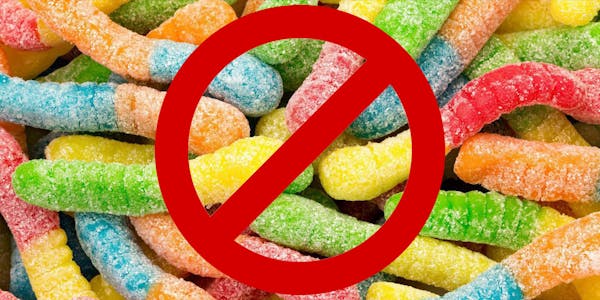 What to eat during last-minute study sessions
Rewarding yourself, or if we're being more honest here – bribing yourself with snacks is a long-standing and reputable study hack. The idea is that after every paragraph or page you read, you will find a sour worm staring up into your tired eyes. You pick it up, dust the sugar off your stained-yellow textbook…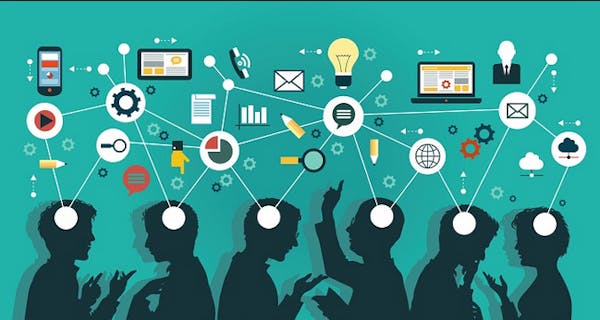 Learn how to learn, learners
Learning is a tricky process with so many things to account for. It's so easy to find yourself overwhelmed as you fumble your way through various textbooks, journals and crash course YouTube videos. You have things like time constraints to manage, resources to compete for and even biological issues such as The Forgetting Curve. While…