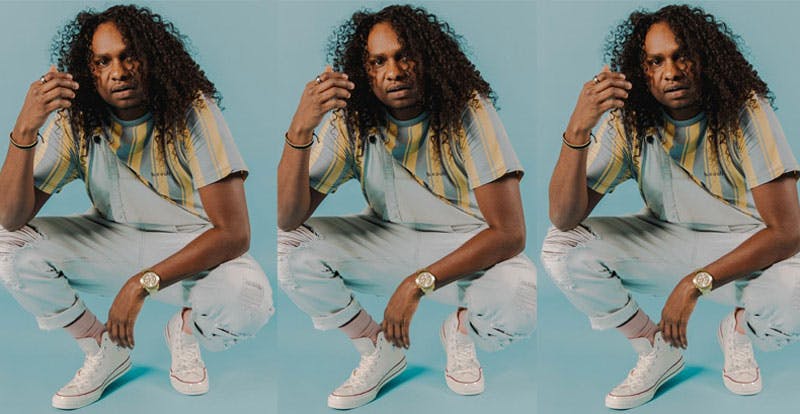 If you haven't heard of Baker Boy, I'm about to blow your mind. 
Unless you've been living under a rock, you probably know Baker Boy is an incredible Indigenous artist from up north who's taken Australia by storm. His energy and presence on stage make him an unforgettable performer, and today I want to explain a little more about his story, and about why he's such an icon for not just myself, but also for kids in remote communities, our mob – and really, for the whole of Australia.  
A performer unlike any other 
I've seen Baker Boy in concert twice, and let me tell you: he has never disappointed. His presence and energy on stage is unlike any other – and this even comes across in videos too.  
I remember the first time I saw him – waiting in the crowd, bumping elbows with other young mob – and then BOOM! The whole crowd went wild as he stepped onto the stage. My life was changed forever. He was rapping, break dancing and even playing the didgeridoo mid-song! Do you realise how hard it is to sing and break dance? Sure, I get that he doesn't do both at the same time, but the level of talent it takes to do what he does is impossible to understate. I dare you to try and break dance and sing, go on. Guaranteed that you wont be able to hold your pitch and be out of breath.
Music for change 
It's been 3 years since I first became a fan of Baker Boy, and the more I learn about him, the more inspired I feel. From Milingimbi in North East Arnhem Land, he's seamlessly infused his native language – Yolngu Matha – into his music in a way that is truly transformative. He says: 
"Balanda [white people] will be curious about it and then learn the language so they can understand what I'm saying. Then they'll want to learn more language and try and connect to the community – it's like my secret way of pulling everyone together, I guess."  
Education is key to eradicating racism (and to building a better future), whether that be in a classroom, or by incorporating native language into a rap! Everyone learns differently.
Baker Boy (AKA Danzal Baker) himself 
Needless to say, Danzal Baker is one of a kind. His vision and drive is bigger than himself – it's important for the whole of Australia. He wants to celebrate his culture and become a role model for kids in remote communities, and he says: 
"All the kids just wanna be like me which is a good thing, because that's pretty much what I was aiming at – inspiring young kids from remote communities to do something better." 
This willingness to put himself out there, and to be the one to step up for these kids, is what makes him so special. 
YOU MIGHT ALSO LIKE: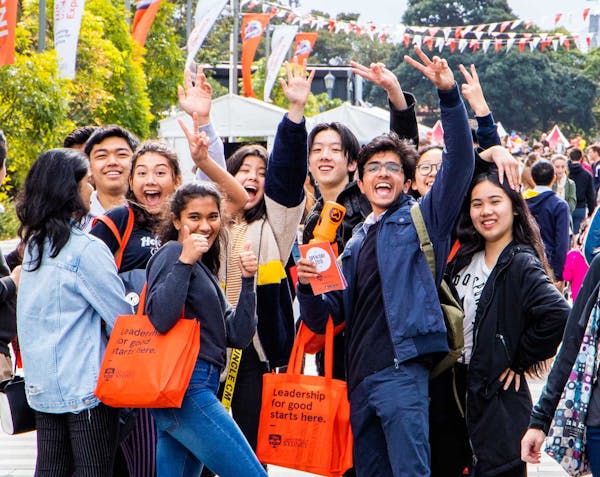 Early Offer Year 12 (E12) Scheme – Course Change
If you're worried about meeting the entry requirements for your E12 course, the University of Sydney is offering you the opportunity to change into another course of which you do meet the E12 entry requirements.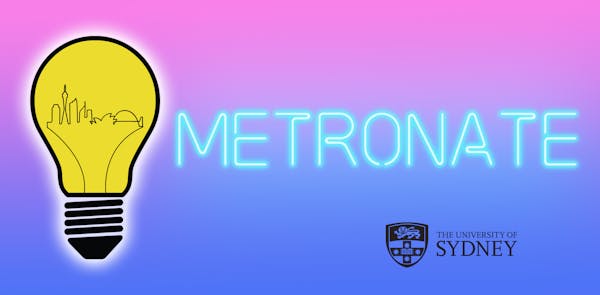 Metronate 2021 Winners!
Congratulations to Mitchell Minks from Mitchell High School and Adorable Chicken Duckies from Fairvale High School on winning the Metronate Challenge!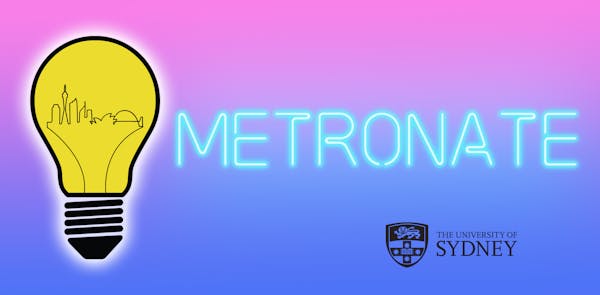 Metronate: Week 4
Awesome submissions! Keep up the professionalism and presentation quality! We're super excited to see your big ideas. This week, we refresh your idea, then pivot and scale it worldwide! To help out, we went through some definitions and examples.