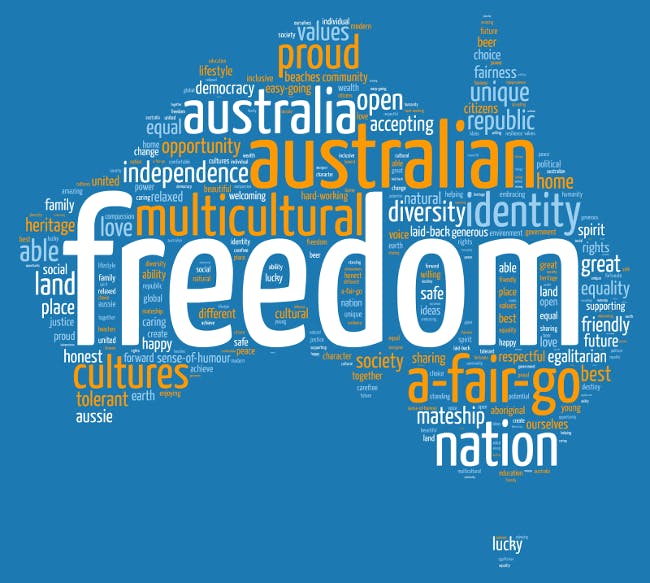 In a few years' time without it being watched,
The bad will thrive,
The good will die,
Evilness would take over this country and rise,
Menacingly.
What other destruction shall we have to watch?
What can we do?
Do Australian values matter?
Now I am wondering, imagining, dreaming,
What do Australian values mean to me?
It brings our country together as one,
All of us together.
Our looks, food, culture and other differences are put aside and together we revive and survive.
What if these values lasted forever?
No war, no fighting, just peace.
Our country would be one big happy family,
Where everyone's dreams matter and belong,
Where no one is treated unfairly,
Where no one is second rate,
Where everyone is unique,
Where right is superior to wrong.
But in this country darkness exists,
People are treating each other differently,
In atrocious ways,
By gender,
Culture,
Age,
Appearances,
People are treating each other differently,
Not like the way they want to be treated,
By breaking their hearts into several pieces,
Ending their dreams in seconds,
Stealing the love present in their families,
Snatching their education,
Abandoning their human rights,
Taking their dignity away.
These are not Australian Values,
This is no way,
This should not be any norm.
The Australian values are the keys of a piano,
Without these keys,
No peaceful and light music will be sounded.
Everything would be lost.
No one would live,
A life of peace,
Love,
Enjoyment and success
In Australia.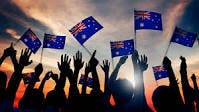 YOU MIGHT ALSO LIKE: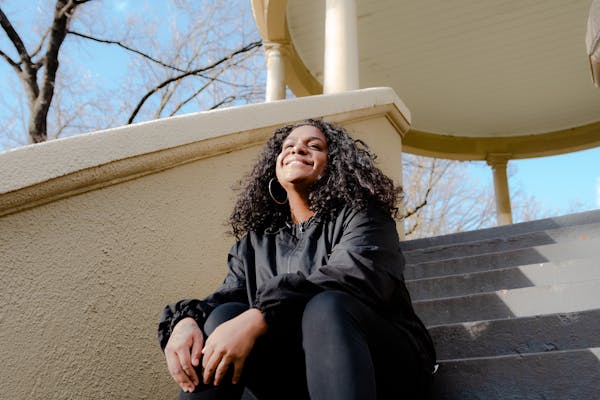 atsi, australian-politics, miiesha, music
Mar 4, 2020
Miiesha – Spitting fire and truth
Miiesha is a young Aboriginal and Torres Strait Islander artist that needs your attention right now! She's from central Queensland and she is killing it at the moment with having just dropped an absolute banger of a song, Twisting Words. Miiesha first caught my attention about late last year when I heard her song "Drowning"….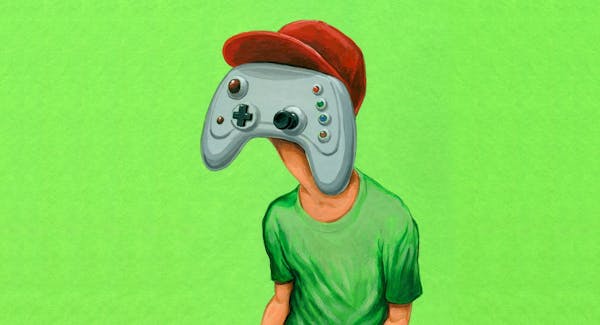 addiction, allthefeels, gaming, user-submitted-article, videogames
Mar 2, 2020
Confessions of a Game-a-holic: How to use this to your advantage
Ah yes, the feeling of defeating that last player or completing a game. We've all felt that moment of satisfaction. But sometimes this hobby can slowly manifest into an addiction. When you get on discord and are about to play some games with your friends, does the question, 'Do I have any homework?' even cross…

australian-politics, volunteering
Aug 15, 2019
Four young people who were killing it in 2019
Here's some inspo if you're looking to get on the list. There are many fields in which you can make your mark: art, music, politics, fashion, being really good at Mario Kart… Here are some young people currently crushing all opposition in their quest to be the GOAT. At least until they age out of…