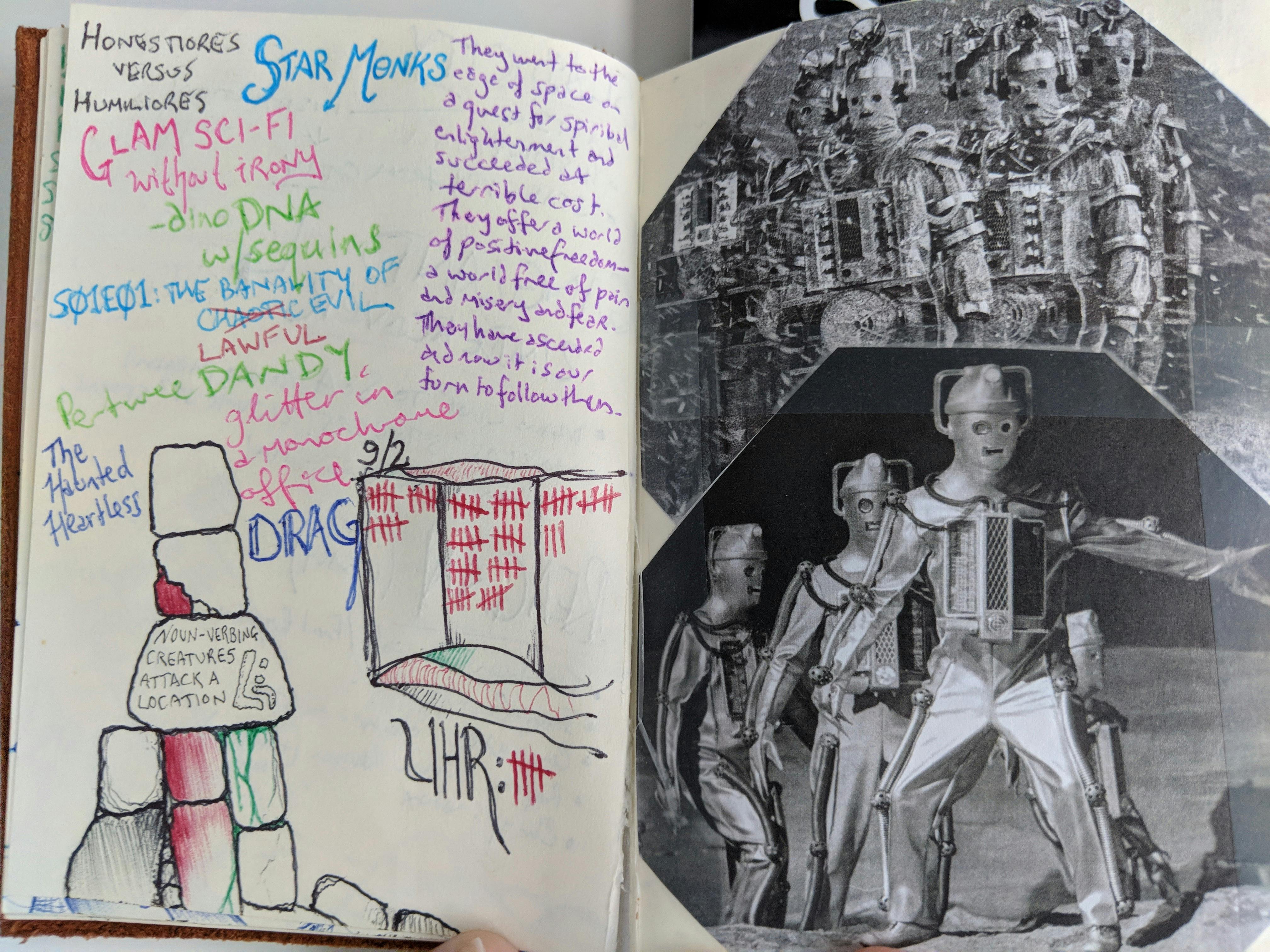 Hint: don't leave your visual arts diary blank all year. Trying to fill it up the night before everything's due will lead to disaster.
If you're feeling like filling in a diary is a pointless waste of time, or beneath you as a budding artist, here are three ways to stock up those blank pages. It'll help you and keep your teacher happy.
A place to experiment… and fail
When you're presented with a blank canvas – whether that's literal or figurative – it can be daunting to know where to start. That's where your diary comes in, as a place to make a mess! Ruin drawings and come up with concepts that are stupid, unworkable and embarrassingly unoriginal. Nobody's judging your process, because it's a path to the finished artwork.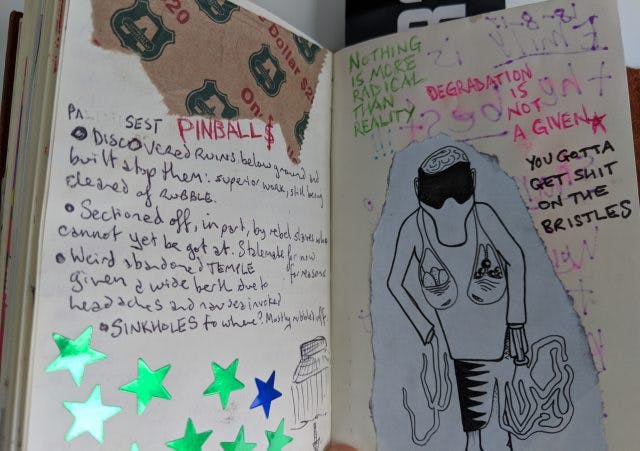 Somewhere to work through conceptual stuff
That sounds pretty fancy, but what we mean is; your diary isn't just a place where you draw your aunty over and over again, trying to get her mouth juuuust right. It's also a place to write, to get the jumble of ideas out of your brain and onto the page. You can use sentences, point form, comics. Have characters argue in speech bubbles… or you might just write down some weird quotes that tickle your soul.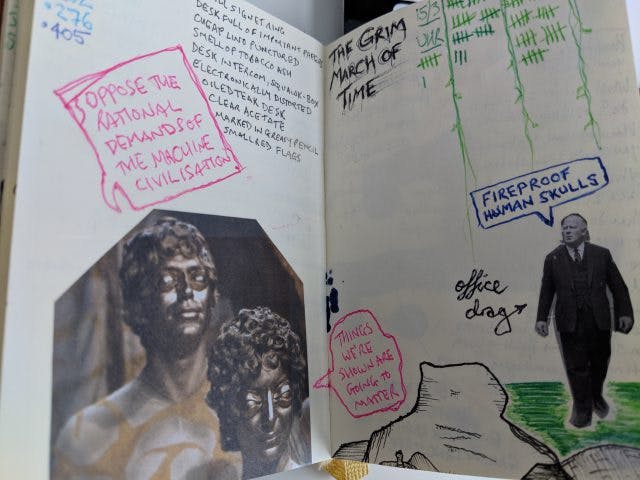 As a reminder to your future self
You might think you'll remember the names "Francis Picabia" or "Carlo Carrà" when it comes to crafting your Dadaist masterpiece later in the year, but you'll probably get distracted by the sinister gothic of Arnold Böcklin's series or vintage Doctor Who monsters between now and then.
YOU MIGHT ALSO LIKE: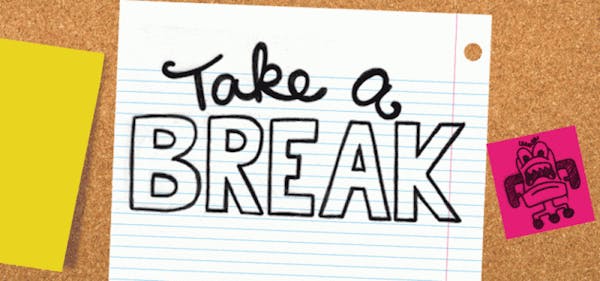 Build little breaks into your study routine
It's easy to get locked into your desk chair for long periods of time. Here are some ways to make sure you take a little break from your study. Just don't go too far in the other direction – you still gotta smash through that work! The best way to have a break is to…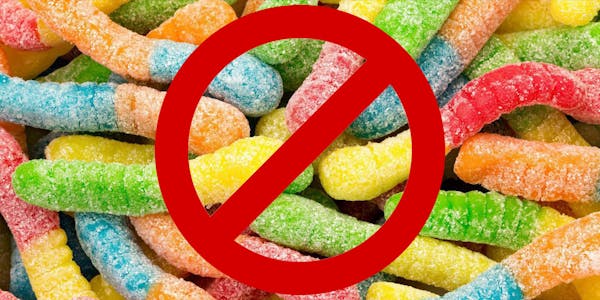 What to eat during last-minute study sessions
Rewarding yourself, or if we're being more honest here – bribing yourself with snacks is a long-standing and reputable study hack. The idea is that after every paragraph or page you read, you will find a sour worm staring up into your tired eyes. You pick it up, dust the sugar off your stained-yellow textbook…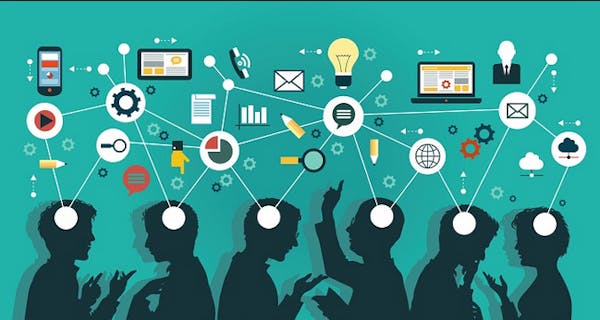 Learn how to learn, learners
Learning is a tricky process with so many things to account for. It's so easy to find yourself overwhelmed as you fumble your way through various textbooks, journals and crash course YouTube videos. You have things like time constraints to manage, resources to compete for and even biological issues such as The Forgetting Curve. While…