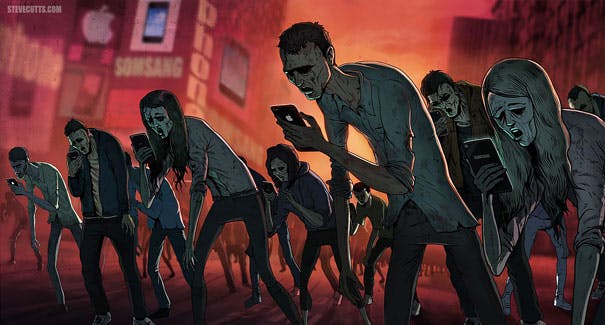 And, if so, how can you rise from the dead?
If you're a human living in the 21st century, you probably have a phone and you probably check it constantly, even if there's no need to. How many times do you unlock it, flick through whatever and immediately forget what you were looking at?
YOU'RE A ZOMBIIIIIIE.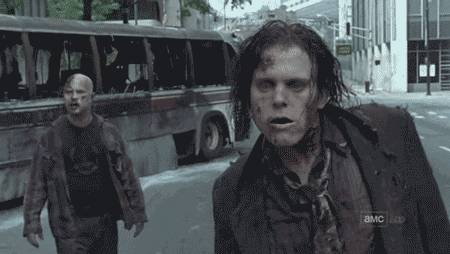 It's especially a problem if you need to fully focus on something – like, say, studying for an exam – without getting distracted every 12 minutes. So, with that in mind, here's how you can cut down on eyeballing that tiny screen while you get things done.
Find out how much you're using your phone
There are all sorts of tracking apps you can take advantage of to tell you when, how and why you're using your phone. Apple has Screen Time built in, so you don't even need to download anything new, and Android phones have Digital Wellbeing. Turn your tracker on and collect some data on yourself.
Figure out what makes you pick it up
Everyone has different triggers that make them unlock that beautiful phone. It could be boredom, seeing someone else look at theirs, feeling self-conscious at a bus stop, all three… Think about what drives you to look at your phone when there's no particular reason. Is there something else you could do instead?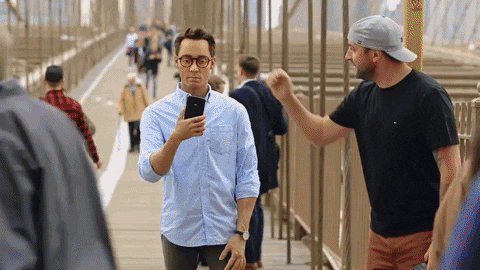 Focus on cutting down
You knew this was coming. Now you know when you're using your phone and why, it's time to fight the urge to fire it up and scroll through social media without really taking anything in. If your willpower is weak, put your phone in a drawer while you're focused on a task. Don't open the drawer until you meet a certain milestone (20 minutes' straight reading, finishing an article about cutting down on phone use…).
YOU MIGHT ALSO LIKE: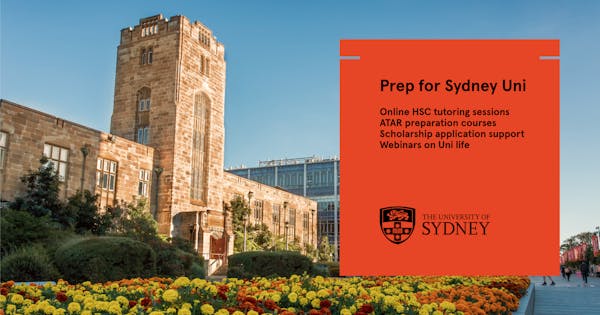 Prep for Sydney Uni
Prep for Sydney Uni is a series of webinars and activities to help you get through the HSC and make it to the University of Sydney. You can receive free HSC support and tutoring, guidance on the next steps in the application process along with tips on transitioning to university. Hear from current students who have been in your shoes, staff who process applications and experienced educators to help you with all your HSC needs.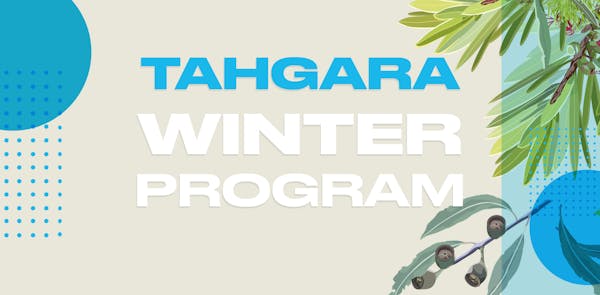 Tahgara Winter Program 2021
The Tahgara Winter Program 2021 is an academic preparation program for Year 12 Aboriginal and Torres Strait Islander students by The University of Sydney and ASTAR.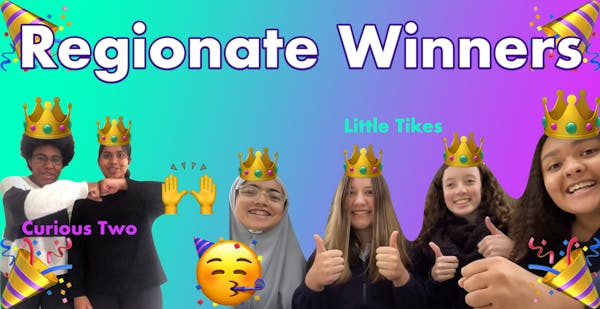 Regionate 2021 Winners!
Congratulations to Curious Two from Dubbo and Little Tikes from Young on winning the Regionate Challenge!