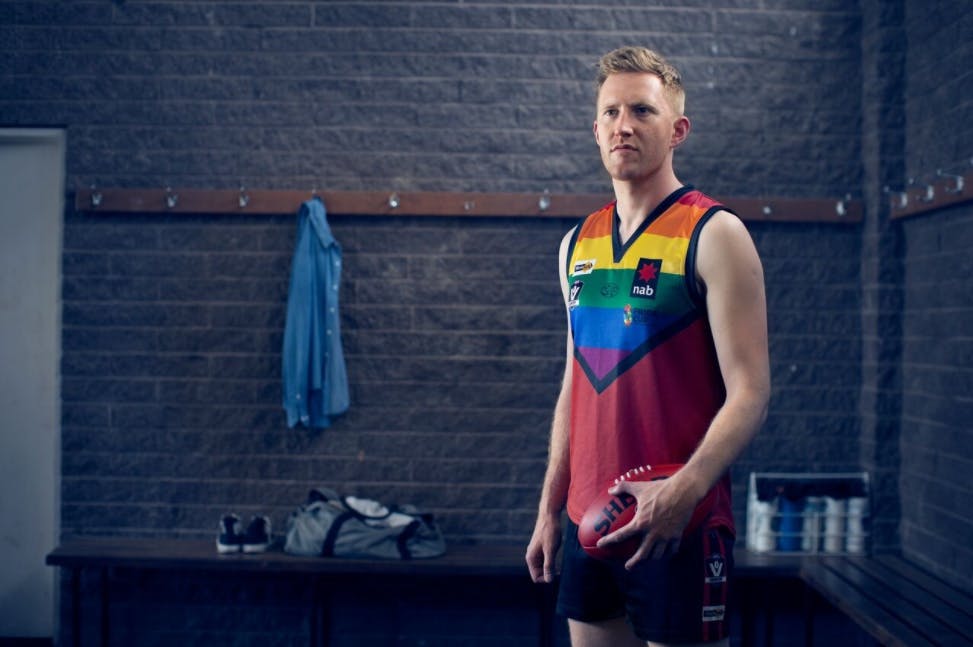 Jason Ball talks to us about Homophobia and football and how you can help, even if you're not LGBTQI.
This Wednesday, Sydney Town Hall will be hosting 2017 Australians of the Year: Inspiring Change in Human Rights.
It features speakers and panelists including President of Australian Human Rights Commission Gillian Triggs, Australian of the Year Deng Adut and Young Australian of the Year National Finalist for Victoria Jason Ball.
We rang Jason – the first openly gay AFL footballer at any level of the code – to chat about his experience with homophobia in sport.
G'day Jason. Tell us how you became an activist for LGBTQI issues.
I guess that started back in 2012 when I made a decision to come out publicly. I was very much supported by my football club in doing so, as a means to start a conversation around homophobia in sport. Since then, I've worked closely with my local footy club [Yarra Glen] to create what we called the "Pride Cup" where we wanted to celebrate LGBTI inclusion in sport and we painted our 50-metre line with a rainbow for that.
I created education around LGBTI inclusion in sport for players on both teams and we rolled that out across our league and it ended up inspiring the AFL to take up the initiative at the national level, which we saw last year in a Pride Game between Sydney and St Kilda. This year that'll be played in Sydney at the SCG, next month, which is pretty exciting.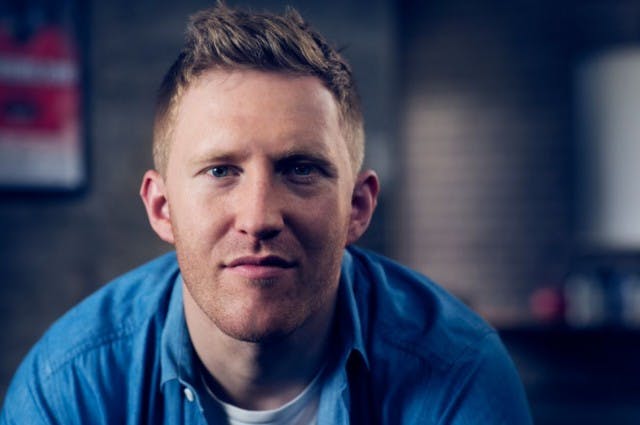 Football is not the usual vehicle for this kind of change.
I guess it all comes from the fact that growing up the football club really felt like the one place that I would never be able to come out because homophobic language was so regularly used – whether it's "faggot" or "homo" or "poofter" and whether it was coming from my teammates, or from a coach, or the opposition, or over the fence – just made me feel like I would never be able to be myself and I was scared to be myself.
That lead me to some pretty dark times and about 10 years of hiding my sexuality playing footy. In the end, there was only so much that I could hide and then my teammates sort of figured it out but all my fears weren't realised about how they were going to react. It made me realise that a lot of the homophobic language and behaviour was more accidental and not coming from a bad place.
They're fairly common thoughtless comments.
But there was still no doubt it took a negative impact that it had on me growing up and continues to have on people who are gay in terms of making them feel like that have to be in the closet or don't want to play sport. So I guess I wanted to share my story because if I had've known there was such thing as a gay footballer, if I had've known him to be out to his teammates, then it wouldn't be a big deal.
That would've made a massive difference to me. I guess by sharing my story I was hoping to educate the rest of the footy community, as to the impact of homophobic language, the negative impact it has on the mental health and wellbeing of LGBTI people and also their willingness to participate in sport.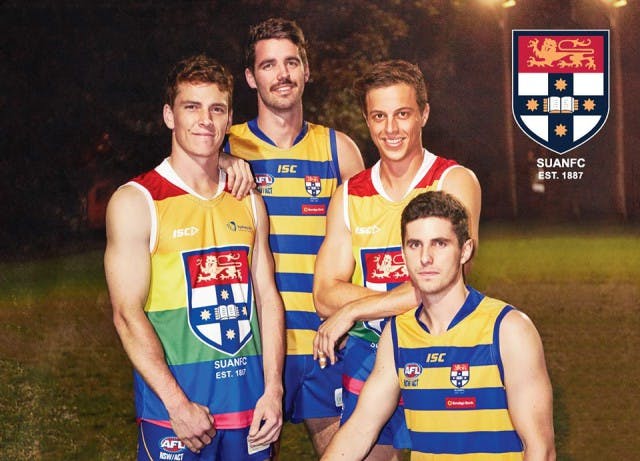 What advice would you give to a young person who is in the same position you were?
Looking at my experience, if it can be okay in country football, I think it can be okay anywhere. The main advice I give to most people is just try and not to be afraid to be who you are because you might find that your coming out is actually the thing that transforms the attitudes of people around you. Because people who know someone who is gay, are much less likely to hold discriminatory, or misunderstood or stereotypical views about them.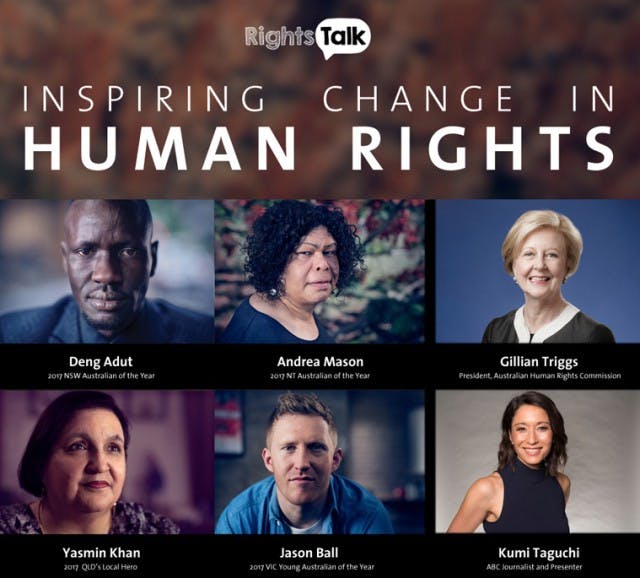 Let's talk about the Inspiring Change in Human Rights panel. What are your expectations?
Well I'm so stoked to be part of it. I think they've got about 2000 people who've registered, so it'll be massive. I'll be on stage alongside some of my heroes, like Gillian Triggs and Deng, and others that I had the opportunity of meeting at the Australian of the Year Awards earlier in the year. So for me I hope that I'll be able to bring an LGBTI lens to the topic of human rights, in thinking about our current fight for equality.
Whether that's equality in something like marriage, which is a hot topic right now, or even the impact of anti-discrimination laws in having exemptions for religious schools or religious services providers and hospitals – who currently are allowed to discriminate against people based on their sexuality. There's still a lot of work to do, to bridge that gap between the experiences of straight people and gay people in life. At the end of the day all we want is to be treated equally.
How can someone who's never experienced these issues help?
I think that people who are straight are actually the key to achieving equality for LGBTI people. It is up to them to be visible and proactive in being accepting towards people who are different. Then people will feel safe to come out of the closet.
I guess the most simple thing is just to be conscious of the language used and understanding that language is really powerful. If you're going to use the word "gay" to mean bad, or stupid or disgusting all the time, it actually has a really negative impact on LGBTI young people when they're struggling to come to terms with who they are and hoping that people around them are going to accept them.
YOU MIGHT ALSO LIKE: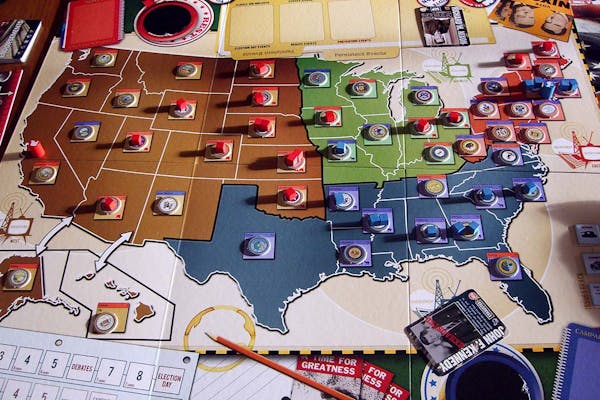 learn-something, news, politics
Nov 12, 2020
How does the American electoral system work?
Learn it now so you can be ready for the next one… if there is a next one. (Nah, there will be.) The eyes of the world have been on the USA's election, and it hasn't been the easiest thing to understand. For starters, it isn't like you vote either Democrat or Republican, and whoever…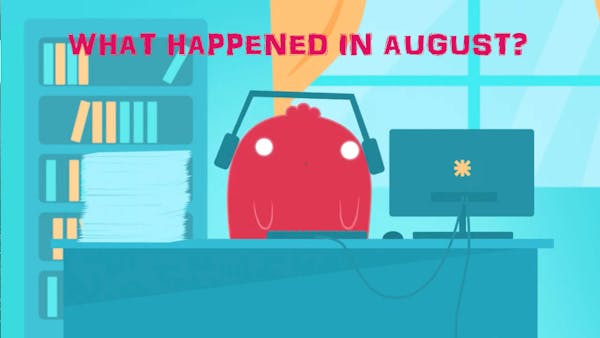 ASTAR NEWS CLUES
Our monthly wrap-up of what's been happening in the world. Notorious Golden State Killer sentenced Four decades of fear and uncertainty have finally come to an end after the Golden State Killer, identified in 2018 as ex-police officer Joseph James DeAngelo, was sentenced to life without the possibility for parole. Originally thought to be separate…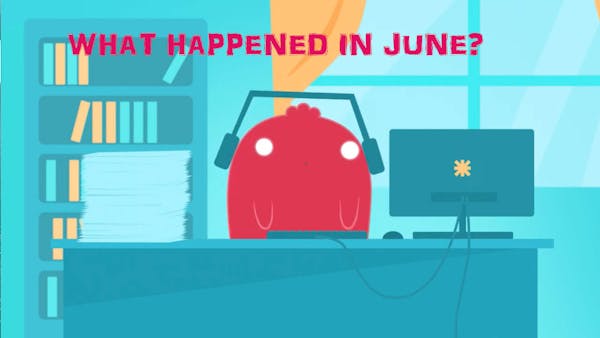 ASTAR NEWS CLUES
Our monthly wrap-up of what's been happening in the world. Australia's border wars have heated up It looked like we were all going to start getting on with each other again for a minute there, but some sudden spikes in coronavirus cases turned our nation into a series of battlegrounds. NSW Premier Gladys Berejiklian had…