Wanting to know a little bit more about your Student Leaders that will be with you for the year? Well you have come to the right place! I am sitting down with each Student Leader to have a chat and see what there journey has been, so join me and meet your Student Leaders of 2021!
What is your name, your degree and where do you come from?
My name is Jenae I am currently in my second year of a Bachelor of Advanced Studies (Media and Communications)/Bachelor of Arts (Politics and International Relations). I come from the small town of Kurri Kurri in the Hunter Valley region of NSW. Kurri Kurri makes the news every year for holding the annual mullet festival. Yep, mullets.

How did you decide on your degree?
All throughout school I excelled in the humanities and English and I think in the back of my brain I always knew I wanted to be writing. I remember flipping through those degree handbooks you get by your careers advisor and always landing on communications with the dream of being a journalism. USYD offered the course as a double degree with a second major. It was difficult to choose what I would do alongside my Advanced Studies stream because there was such a broad array of possibilities. Despite initially wanting to do Art History I ended up choosing Politics and International Relations, mostly because it reminded me of Year 12 modern history, and it is a great pairing to have with journalism.  

What was the hardest part in your first year of university?
The transition is hard for everyone. But it is way hard when you don't know a single soul. I came to Uni first in family from a rural town. I didn't know anyone in Sydney, let alone at USYD. It can be difficult to make friends but, in the end, making new friends and building connections has been one of the most rewarding of my Uni education. I have fostered friendships that are for life.

If you could go back to your Year 12 self, what is one piece of advice you would give yourself?
I would say to trust yourself and listen to your body. When you're tired: sleep, hungry: eat, stressed: take a break, have some fun! I know it sounds silly, but you can get so bogged down in the hustle you forget to look up. It's your final year of high school your allowed to enjoy it.

What is some music you can't get enough of right now?

I am 10/10 simp for Courtney Barnett. Can't stop going back through her entire discography again and again. I am also listening to Jack Davies and the Bush Chooks and Julia Jacklin. Massive fan of Aussie singer-songwriters.
YOU MIGHT ALSO LIKE:
ACTIVATE USYD: A STUDENT LEADER PROFILE – Adam
Wanting to know a little bit more about your Student Leaders that will be with you for the year? Well you have come to the right place! I am sitting down with each Student Leader to have a chat and see what there journey has been, so join me and meet your Student Leaders of…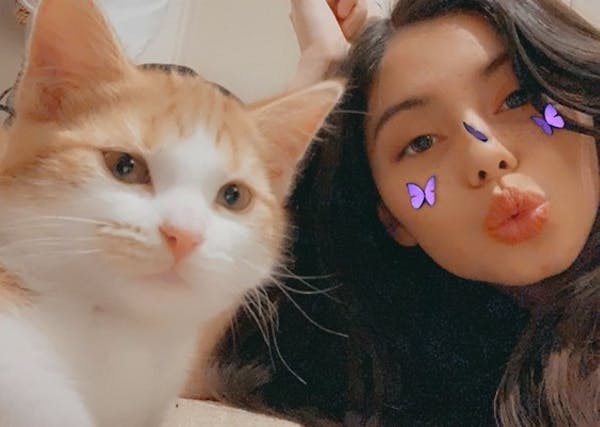 ACTIVATE USYD: A Student Leader Profile – Dannii
Wanting to know a little bit more about your Student Leaders that will be with you for the year? Well you have come to the right place! I am sitting down with each Student Leader to have a chat and see what there journey has been, so join me and meet your Student Leaders of…